Archive for the 'Metaphysics' Category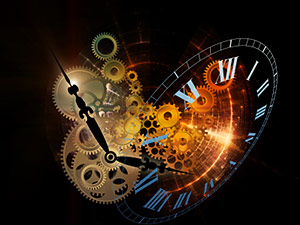 Delay is sometimes more important than we realize. We often berate ourselves for not doing something on time, perhaps it's not going to visit someone, or not picking up the telephone to make a call to someone who might feel better just knowing that we care, but there are always reasons for delays.
Very often we can't see it, but there's a plan at work in our lives and the lives of every individual on this planet. When we try to force things to happen, they often don't do the good that we anticipated they would. This is because there is a perfect time for everything, and in our eagerness to think that we're important we can ignore subtle clues that the universe is giving us. Think back on your life. Very often, when you have kept postponing doing something, or something hasn't happened in what you might have considered to be the 'right' time, it has worked out perfectly anyway! In fact, probably more perfectly than you could have imagined. Read the rest of this entry »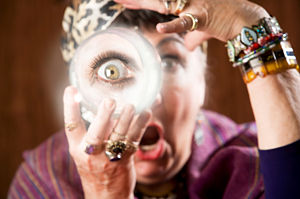 Jodi Picoult  writes, "Is Fate getting what you deserve, or deserving what you get?" As an idealist, I consider these words to be my creed.
Each day I make choices about what I eat, drink, say, or do. Many years ago when I was very young, I made the decision that The Eight-Fold Path of Buddhism was an easy way to self-access my behavior:
Wisdom
(1) Right view – to see and understand things as they really are
(2) Right intention – commitment to ethical and mental self-improvement Read the rest of this entry »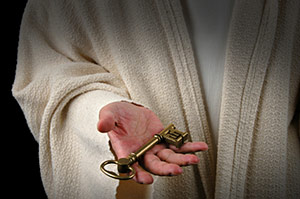 The system of help from spirit guides, while always being improved and corrected, is an ancient one and even in our world is well-recognized, and now quite advanced. Spirit guides need to be well-trained and are required to have lived in our material world, before undergoing a great deal of training in the spirit world, in order to be allowed to work as guides.
There are many forms that guidance can take and spirit guides become specialists in their field, before moving on to new experiences and new levels in the spirit world.
The Doorkeeper Guide is very seldom sensed by the individual, because they are chosen as a result of their almost perfect match to the individual. This guide functions as our protector from the spirit world. While this guide, like all others, cannot override our own choices. Read the rest of this entry »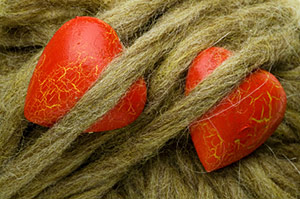 With any kind of relationship, romantic or platonic, good or bad, comes a metaphysical cord of attachment which feeds energy from one person to another, in what can be likened to surgical tubing.
When we've had relationships with people, these cords extend from our chakras or energy centers to those of the other person. So, you can imagine the amount of emotions we can take on from someone else – more often than not 'fear-based' emotions. That fear can show itself as fear of abandonment, unforgiveness, co-dependency, or any other negative emotion.
Years ago, I remember reading a newspaper article shortly after the son of Dean Martin had been killed in an air crash. The famous singer said it felt like his heart was being ripped out – so real are these cords that bind us. The ripping at his heart chakra was, in fact, real, even though there was not any physical evidence of his heart being pulled from his body. Read the rest of this entry »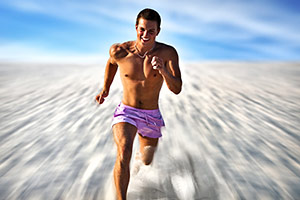 To become more, to expand, and to seek more complete expression is inherent in our human condition, because it is an innate quality we possess due to our original spiritual nature. 'Increasing' or 'becoming' is what drives the expansion of the entire Conscious Universe.
We are each of us a mirror reflection of the Universal Source; we are created in the image of the Divine. We are a perfect imprint of the magnificent Holographic Web of Consciousness. And because we are spiritual beings who reflect the Divine in physical form, we also possess the innate qualities of Divinity. We are self-aware and conscious; we have the capacity for reason, sentience, imagination and creative thought; we command creative freedom and the metaphysical power to manifest; and we have the capacity for complete self-actualization, individuation and transcendence. All these qualities are the expression of our inner Divinity, a direct reflection and extension of the Higher Self. Read the rest of this entry »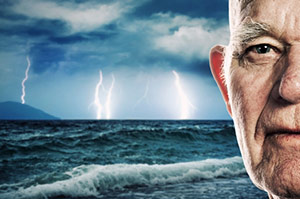 Physical death is not the death of the love you have for someone. When we die we continue to love all those we have ever loved in life and in all our past lives.
When someone you love dies they do not stop loving you, they continue to love you. I can say I am 100% sure that the love two people have for one another does not die after death. I would be willing to bet that that love is even intensified and maybe even deeper then the love the person had for you in life.
How do I know this you ask? I have had several conversations about life after death with my grandfather who told me many times if he could come back he would – he promised me this. He did come to me after he died and I was able to tell him I loved him, and it was definitely one of the best experiences I have ever had. Read the rest of this entry »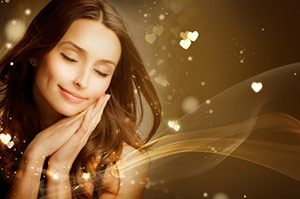 While I have been spending the last 30 years refining my intuition to make sure I was psychically reading with accuracy, Doc Lew Childre, CEO of the Institute of Heartmath in Boulder Creek, California, was on another path. He was proving that I was using my heart, and not my mind, to accomplish that task for others and myself.
Doc Childre has reported that the 'cares' of the world: worries, anxieties, judgments, anger, crime, violence, homelessness, depression, and even hatred fill our heads, which damages our hearts. It is that single act that has resulted in "heart disease becoming the number-one killer in both men and women in industrialized nations," he says. Read the rest of this entry »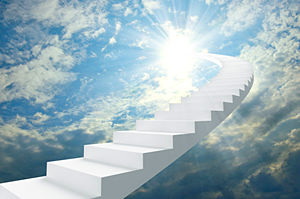 A middle-aged woman, Susan, recently came to my rooms for a reading. Susan is well-presented and well-spoken, and has an air of grace about her. Judging by appearances she seemed like any other lady in this age bracket, and when she walked through the door I was none the wiser to what she was seeking from the reading that day.
The first card that came up for her is a beautiful peacock, with lots of color and glamor. I was told through my channeling that this is how Susan presents herself, very distinguished, beautiful and majestic, and her partner has always told her how beautiful she is. However, I was also hearing that her partner is no longer able to communicate this to her, and as I passed on this message I heard a voice come into the reading – a dignified male voice. Read the rest of this entry »