How Accurate Is The Long-Distance Psychic?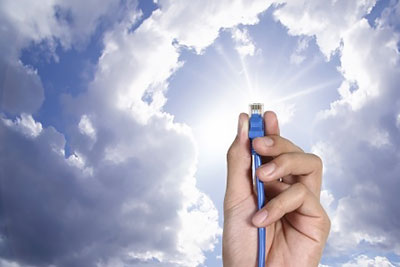 It isn't necessary for a psychic to do one-on-one readings for her clients by being with them in person. A psychic or mediumship reading can be just as well be done via phone or the Internet.
Some people are skeptical of the accuracy of long distance readings or they simply believe they must be able to see their reader face-to-face. But, there is absolutely no reason to be worried, since all readings are equally effective, no matter the distance or medium of communication.
Psychic energy has no boundaries. Just as there is no "up" or "down" in space, our spiritual energies exist on multiple planes in multiple dimensions all at once. If you've ever had a lucid dream, or the vivid memory of a prior lifetime, you've witnessed this first-hand.
You and I are all as much continuous with the physical universe as a wave is continuous with the ocean ~ Alan W. Watts
Having a remote psychic reading is just another method of connection. We can think of this almost like a psychic version of the internet: two or more "addresses" coming together through a shared link. If we believe in the largely unseen powers of our computers, we can also put good faith in psychic links!
When performing a reading, a psychic will be drawing upon the insights of her own spirit guides or angels. When giving a remote reading, a psychic will usually ask some establishing questions, such as your name or birthdate. This will form an initial connection and allow her energy to sync up with yours. Remember those old-style modems and how we used to wait for them to connect us to the Internet? Same idea! You may find that the more you work with your reader, the more comfortable you will feel with her long-distance, just like those cyber-friends halfway across the world whom you now feel you've known all your life.
People prefer different types of readings, such as Tarot or crystals. These can also be effective if the reader and client are not meeting in person. As the reader interprets the messages within the cards, crystals, or other psychic tools, she is imparting information not from the tools themselves, but from the Universe and its many fields or planes of energy. In this case, it is irrelevant whether the messenger and the recipient are in the same room, or thousands of miles apart. The wisdom itself will be just as true. If we can accept financial or nutritional advice from someone we'll never meet in person… why not from our psychic advisor too?
To maintain any degree of sanity, we must believe that everything is interconnected on some level and to experience that level fully once in a while ~ Vironika Tugaleva
It is often helpful to provide a reader with a picture or some personal item, so she can more easily get to know us. We leave a residual aura on anything we touch, so try this for a better result.
Long-distance reading doesn't have to be impersonal. Readings can be done via Skype, FaceTime, or other video phone applications, and are often more cost-effective than in-person sessions. They may also be helpful for someone who has social anxieties or physical disability.
Don't think that a psychic has to be sitting right across from you in order to give spiritual insights. With the universe as boundless and limitless as we now know it to be, our personal psychic energies don't have to be limited by geography. If you think the Internet is miraculous, just wait until you try our first long-distance reading!

About The Author: Mystic Shelley

Mystic Shelley is a five-star psychic, Reiki healer, clairvoyant and empathic reader. She offers her clients honest answers about past, present and future events with the help of her trusted guides. She reads in the area of love, relationships, career, money and all matters of life. Mystic Shelley was born with talents that would later mark her as a gifted psychic, but she chose not to embrace them early on. In her 30's, a not-so-chance meeting with a celebrated psychic set her on a course that awakened her gifts. Born with the gifts of clairvoyance and empathy, her psychic mentor helped her to expand those abilities, taking her talents to the next level. With experience came proficiency and today she has a growing list of devoted clients who sing her praises. In addition, she's also actively assisted other psychics to open up to their abilities. If you are looking for direct and honest answers get a reading with Mystic Shelley now at PsychicAccess.com