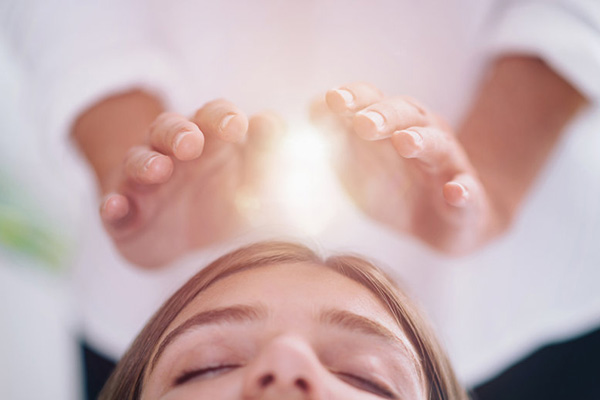 Spiritual or psychic healing, or you can call it energy healing, is also a gift of mediumship, because the healer is working as a channel, for advanced spirits to work through.
All of my life I have had visions, spirit communications and all of that, but I would often also dream about and witness medical surgeries taking place. Some of it is pretty gory, and I would wake up and wonder why?
As time went by the reason became clear to me. I discovered that it was part of my life purpose and I started working with a healing group. They were, and still are, wonderful! There are a lot of different forms of healing. I believe that in a future world, psychic healers, physicians, and psychiatrists will all work together in the healing of human and animals.
There is much involved with psychic healing. One must learn to align your body, mind, and soul to the person being healed. And one must also have permission from the person to conduct the healing. If they cannot communicate, you can ask them telepathically.
Some healings are complete, where the patient becomes free of the disease, and recovers. Others are only partial healings, and this happens when the disease is karmic, and necessary, for the spiritual growth of the person. Even if the patient crosses over, believe it or not, the healing has still taken place!
For the past 16 years, I have been working with a very great healer in spirit. I have witnessed him do some pretty amazing things, for both humans and animals. He is especially skilled with  Multiple Sclerosis (MS) and tumors.
For a while I was saving baby kitties that had lost their mothers. Their lives are important too. He saved two kittens that were on the brink of death. One of the kittens I really fell in love with. She was a tortoiseshell cat, and very, very tiny. I had her and her two sisters that I was taking care of.