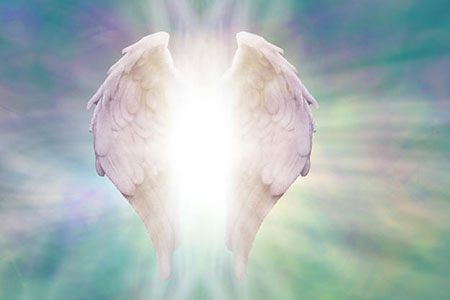 Rafael means Healing of God. His name not only refers to physical health, but also to that of the soul. He is a healing archangel that represents the aspect of God that helps us maintain a healthy balance in our body, and our emotions.
The body is the temple of the soul, but only if we are taking care of both. Harmony between body and soul translates to inner peace and a natural ease that guides us to joyful moments, and helps us be strong through the difficult times.
Raphael can be the guide that we need by our side, not only in times of difficulties, but also in every challenge, in every new project.
Rafael is also the Protector of Medicine, and is sometimes referred to as the Angel of Science, but he has also adopted other names, such as Archangel of Health; Angel of Healing; Angel of Providence; and even Protector of the Dusk Winds. He is also called the Angel of Consecration, because he helps all who consecrate their life to the service of a higher ideal.
He is also referred to as the Guardian of the East in some Kabalistic traditions, in which he represents the element of Air (as he is also called Ruler of the Winds) and the spirit (or mind) of the person. He is often invoked to free the spirit from what in the past was termed 'demonic attacks,' and nowadays we might refer to as obsessive thoughts.