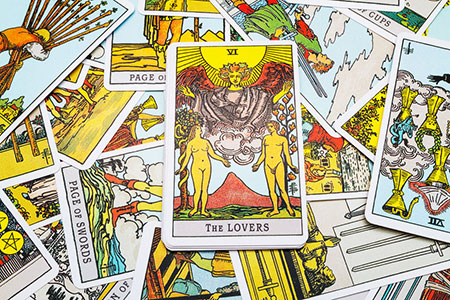 Clients often seek out Tarot readings to help them decipher if the relationship they are currently in will eventually become their 'happily ever after.' Here are my top ten Tarot cards that indicate longevity and success in romantic partnerships in a Tarot reading.
The Hierophant
This card typically represents a serious, traditional figure who is sincere and prefers monogamy over the dating game.
4 of Wands
A celebration card that symbolizes happiness and harmony, especially within the home.
2 of Cups
When this card is combined with other positive minor or major arcana, it indicates that this is a match made in heaven.
10 of Pentacles
This typically represents family and financial security, so expect the relationship to go the distance.