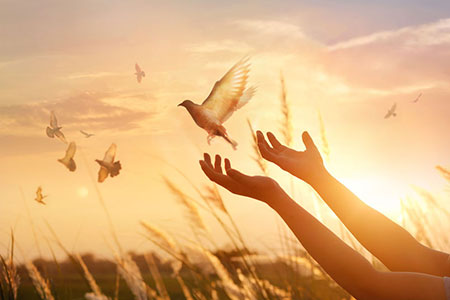 If you are an empath you may believe that forgiveness should be easy for you, or at least easier than it is for others. But I've spoken to many empaths and highly sensitive people over the years who all struggle with forgiveness.
One of the main issues with forgiveness for the empath is that we feel another's emotions intensely, literally as our own. This muddies the waters considerably, because it tends to blur boundaries. Blurred boundaries can often lead to a closed mouth for an empath. Why? Because it is difficult for us, especially in childhood or in romantic relationships, to know where we end and another begins.
It is easy for others to manipulate appropriate boundaries with an empath, or to erase them altogether. All the empath knows is that there is pain, sadness, a sense of frustration, or anger.  If you are an empath, then the question becomes are you angry with them, or yourself? Should you have been able to foresee the catastrophe happening, the relationship ending, job imploding, and so on. This leads to self-doubt and the rehashing of incidents that occurred years ago…with no resolution.
In the meantime, every time an empath thinks about the situation, past or present, we feel it…and the cycle continues.
Yes, you are empathic, intuitive, even psychic, but that does not make you immune to being human, neither does it make you all-knowing or all-seeing, especially when it comes to your own life, childhood or relationships.