tarot cards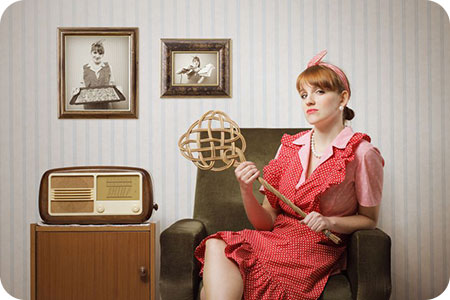 Every year when spring arrived, my mother used to say, "It's time to shake out the rugs and get all the dust out that settled over the winter." I never really understood what she was referring to. At the time I took it to be literal. It simply meant the rugs are dirty, so let's shake them out and hang them on a clothesline in the fresh air. We would beat them with a rug beater, to make sure all the dust would come out. The rugs would then go back in the house, smelling fresh and looking like new.
Now that I have matured, I realize what she was referring to on a wisdom level. These days when the spring season arrives, I look at my life and say, "What do I need to get the dust out of?"  And I don't rush through this process, I truly look at the depth of what is slowing me down, from the goals I have set, or from manifesting my best reality. This year it is no different.
These past few days I have been focusing on my business life. I work out of a home office, which has been decorated with things that relate to my spirituality, including vision boards, special metaphysical items, books, cards, crystals and some office supplies, which has become an extremely cluttered mess.
My personal energy has also been cluttered lately, and I realized this while I was walking around the piles of papers on the floor. I also noticed the multitude of cards and books which no longer resonate with me, but were still sitting dormant on over-packed shelves. All this clutter was pulling the good energy out of me every time I come in here to work. Continue reading →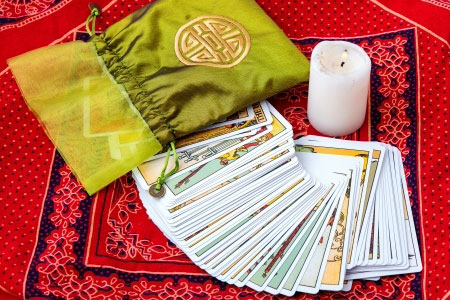 Purchasing your own Tarot deck may seem overwhelming for the newcomer, but can actually be a very magical experience. Back in the 'dark ages,' when I decided to purchase my first Tarot deck, I remember getting a plethora of recommendations from others to buy certain decks. I was overloaded with opinions, none of which I listened to in the end.
I've always been a bit of a rebel, so I chose a deck that I felt most drawn to. I remember the day well, I visited a little metaphysical shop in Michigan and was immediately drawn to the back of the store, where there were some revolving racks with Tarot decks on display. I felt almost mesmerized by one deck.  It's theme was angelic, and although the images, design, and roman numerals were not really suited for a beginner, it didn't matter to me, I bought the deck anyway.
When I got it home, I took it into my herbal room, laid it out on some black silk, to anoint it with consecration oils of rosemary, basil, star anise, frankincense, myrrh, and patchouli. I held a pendulum over the cards to program it with my intentions, and to activate it.
After that, I fanned the cards out on my herbal table and slowly waved my palm over the deck, sending my energies into it to align and connect with it as my sacred tool. Lastly, I asked Spirit to oversee the deck by placing it into the right hands once they left mine. Continue reading →