The Legacy Of The Modern Crone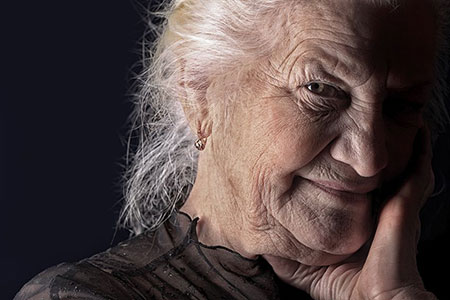 The time of the crone is the third stage in the life of a woman, may she feels she has come full circle. The Crone is traditionally an archetypal figure for a 'wise old woman.' In ancient times the 'crone' was considered, in a matriarchal community, to typically be a mature woman past the age of menopause.
In society today, many women look at the time in life past menopause as a blessing. It is now considered a time to get on with life and achieve the things that may have been put on the backburner. It is a time when one hits that age where experience counts as true knowledge.
In my own opinion most of the women I know personally, who lived as young adults through the 1960's and 1970's, are not very much concerned with their physical age, as long as they have their health and feel good about themselves. They are not concerned about what society may call the age one is deemed 'a crone.'
The term 'crone' is believed to originate from Rhea Kronia. Rhea is the ancient Greek goddess of female fertility, motherhood, and generation, also known as 'Mother Time.', She is also associated with black creatures, such as the crow, which is sacred and related to death.
There was a time when the crone was recognized as a treasured valued member of the community. Her advice was sought by those younger and less experienced. The good old golden rule was her belief of 'the way life should be lived.'
Rather than bemoan what you have lost… rejoice at what you have gained – wisdom and knowledge and the ability to lord them over the younger generation. Be proud to be a crone; you've earned it! ~ Deborah Blake
I believe the modern crown still holds this belief. The golden rule is not the easy way of life, as we are all flawed in our humanity. I especially like Maya Angelou quote, "You did the best that you knew how. Now that you know better, you'll do better."
The modern crones are women who are affirming their authentic self. They have trust in their inner feminine way of knowing. They trust in their intuition. They can read the energy of people, places, and things around them.
The crone image has existed in mythology and fables since ancient times, and across many cultures. Therefore the modern crone has a lot of spiritual DNA to resonate with. Sometimes the modern crone is surprised about where a thought or feeling comes from – it is possibly passed down from an ancestor through DNA.
In Neo-Pagan and Wiccan traditions, the crone archetype is also considered the third figure of the Triple Goddess, or the Trinity, which includes also the maiden and the mother.
The modern crone is someone who knows the value of relationships and community. She is a person who encourages people to have hope, and care about the Earth, to care about all living things. She knows that all life is connected by energy.
She is comfortable in her own skin, not caring one bit what others may think of her. What others may think of he is not any of her business. She may clothe her body however the mood strikes her daily. Her actions are unique to her own personality.
As women, we can embody all aspects of the Triple Goddess simultaneously (Mother, Maiden, Crone) at every stage of our lives. The elements of feminine mystique, giftedness, and strength are available to us through the spirit as much as the body ~ Elizabeth Eiler
The modern crone is willing to share life knowledge with others who are seeking her advice. She lives with her own moral code of ethics. She respects others point of view. She also honors forgiveness of herself, for things she may have done wrong in the past, as well as others, who may have wronged her in the past. Forgiveness is for the higher good. As she transitions through the third stage of her life, forgiveness is a liberating, freeing feeling of body, mind and spirit.
The modern crone has a sense of purpose and self-worth. She accepts her mind and body through the ageing process. Today's crones are of the baby boomer generation. They are powerful and dynamic, as their ancestors before them. They do not feel invisible in any way.
The modern crone is comfortable saying no, and having very clear boundaries. She is independent and often thinks out of the box. She knows she can accomplish as much behind the scenes, as the leaders up front. She also has a thirst for knowledge, teaching, and sharing with others. The modern crown knows that some of the best years of life are yet to come.

About The Author: Elizabeth

Elizabeth's talents go back several generations. She found her own gifts and embraced them at an early age, recognizing the difference between herself and most others around her. She's since honed and mastered many metaphysical practices, providing hypnotherapy, Psychic Mediumship, Mysticism, and Hypno-Reiki to her clients in Maine, and in areas around the US and in Canada, where she travels. A lover of pets, they are her greatest teachers and these unconditionally loving creatures often chime in on a reading in addition to the Angels, Guides and loved ones who provide resolution and answers for each of her clients. Elizabeth is also an author with much spiritual wisdom to impart and is currently working on a book. If you'd like to be a recipient of her unique Psychic Wisdom, find peace and receive answers that will also benefit your highest good, you can reach Elizabeth at Psychic Access.