spiritual insight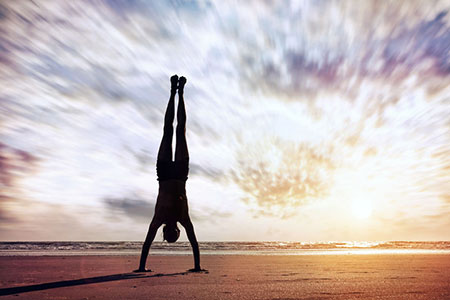 When I'm not doing psychic readings, I enjoy engaging in activities that support a healthy lifestyle, such as Yoga and Herbalism. Although I spent many years training with Yoga masters from around the world and I am a certified Yoga instructor, I continue to learn more each time I get onto the mat.
While practicing the other day, I found myself thinking about the Tarot cards while in a particular yoga posture. It was the asana known as the Hero's pose, or Virasana. The pose involves kneeling or sitting in between your bent legs.
As I was sitting in this stretch, I was wondering how the posture got its name, which comes from the Sanskrit word vira meaning 'hero.' It occurred to me that a hero was someone who had to think of someone else or others in that moment more than themselves. When we are pushed to our edge, in that moment of vulnerability, it makes us stronger. The same humility can be found in certain Yoga postures.
Then the Emperor card from the Tarot deck came to mind. The Emperor in a reading can show a ruler or leader who is strong, confident, and who guides others. Might there be an ancient connection with Yoga and the Tarot?
I then began to think of other Yoga postures and how they might correlate with the other Major Arcana cards in the Tarot.
The first that came up for me was The Hanged Man. This iconic card features a figure hanging upside down from a tree. Hanging from a tree in this way would certainly make one see the world from a different perspective. Interestingly, the headstand pose in Yoga, Sirsanasa, aims to create mental balance and physical poise. Continue reading →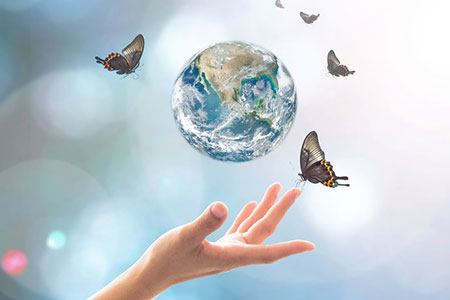 I remember my mom used to say that nothing good can ever come from something bad. While I fully understand her rationale, today I respectfully beg to differ. Even the darkest clouds can have the brightest silver linings!
Like most people, you are probably also sick and tired by now of reading, hearing and talking about Covid-19. However, this pandemic is a perfect example of how we can derive something good from something that has proven to be so incredibly challenging.
Of course, these benefits do come at an extremely high cost and we would all have preferred not to have this calamity happen in the first place. Even so, there are also blessings in every curse. The coronavirus pandemic appears to have at least had the following beneficial effects on making our world a better place.
Environment
During lockdown, nitrogen levels is said to have dropped significantly and experts say this may have resulted in a healthier planet, although the long-term effect remains to be seen. Nitrogen pollution is believed to be detrimental to our water quality, the quality of the air we breathe, the health of ecosystems, and biodiversity.
Apparently, for the first time in years, clean water ran through the Venetian canals, Delhi enjoyed blue skies, and the air quality in China improved considerably. Not only that, reports suggest that the quality of air around the globe has also improved and in some places wild animals were roaming wildly and freely in their natural habitat.
Industry
Covid-19 has also revolutionized how many of us work and will continue to work in the future. Many working people have experienced the benefits of working from home. For one, there is less commuter stress, less money spent on fuel and other expenses, and more time for family and home life. Estimates suggest that people working from home will be financially better off by doing so. In addition, many of us can now enjoy an enhanced work-life balance by being more in control of our working hours.