Posts Tagged 'traditions'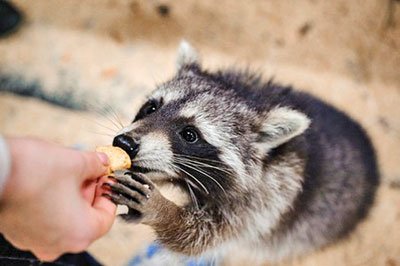 When you see a raccoon, be it live or in a picture, what comes to mind? Is he cute and innocent looking, or does he remind you of a little outlaw? Or do you fear the creature you see?
Raccoons are indeed considered to be night varmints and scavengers. They can destroy property and be a real nuisance. However, spiritually the raccoon has a much more constructive significance and they are the perfect animal totem for Thanksgiving.
Traditionally, the raccoon, when it comes into your life, is referred to as "the one who carries the medicine of the protector of the underdog" and "the one who provides for the young, infirm and the elderly." Because of its mask-like features, it is often unfairly referred to as The Masked Bandit, but when a raccoon comes into your space, you are being asked to contact your inner warrior, to become a protector and generous provider for those in need. Read the rest of this entry »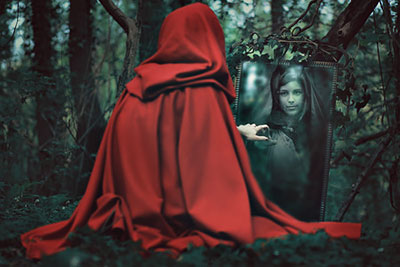 The idea of a mysterious, magic mirror evokes scenes from fairy tales like Snow White, where the wicked queen looks into the mirror and is able to see what her enemies are plotting against her. But do magic mirrors really exist? Can they be used to see into the future, as seen in so many fantasy and horror films? The answer is yes.
The magic mirror, also known as the black mirror, is a powerful scrying tool that has been used for thousands of years. A scrying tool is typically an item with a polished or reflective surface, such as a crystal ball, mirror or even a bowl of water. The seer gazes into the reflective surface to see psychic visions. Read the rest of this entry »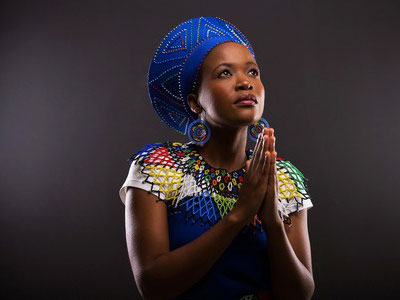 Ancestor worship is a wide-spread belief system, in both primitive and sophisticated cultures. Ancestral healing unfortunately gets very little attention these days, even though some of our patterns and energy imbalances may well stem from our genetic pool.
My first exposure to the concept of communicating with our Ancestors occurred many years ago, during initiation into the Southern African culture of divining and healing. During my training to become a Sangoma*, in a remote area in Southern Africa, time was always put aside for offering prayers to, and for consulting with the Ancestors. My mentor taught me how the Ancestor energies affected their still living relatives, and how, in most African cultures, they are seen as being our link to the spirit world. Read the rest of this entry »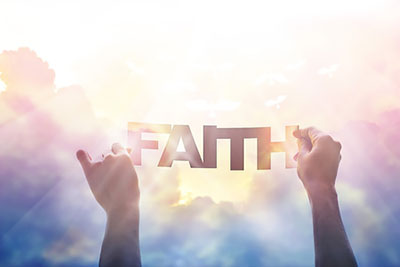 Spirituality and religion are often clumped together into the same category.  They are certainly similar in nature.  For example, a spiritual person can be religious and their religion can intensify their spirituality, but that is not to say religion is the source of spiritual growth.
Religion, however is birthed out of spiritual experiences. Religious practices are often promoted by a specific teacher who has had a profound spiritual experience, or a prophet who communicates information about the spiritual realm, and how it influences the physical world. Read the rest of this entry »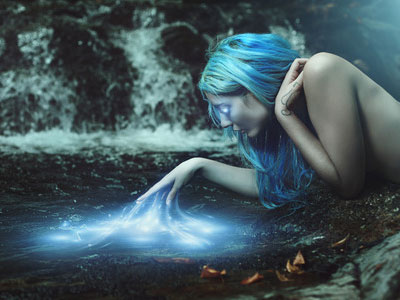 One of the quaintest concepts, that seemed to captivate imaginations around the turn of the 18th century, were the elements and their embodiments in the form of Elemental Spirits. These beings were the personification of the Classical elements of Earth, Water, Air and Fire.
In the Middle Ages, great attention was given to these four elements in terms of diagnosis, such as the Choleric being linked to the Earth, which would be thus be linked to Taurus. The Phlegmatic was linked to the water element, or Pisces, which often would diagnose lung disorders, thus the word origin for phlegm. Read the rest of this entry »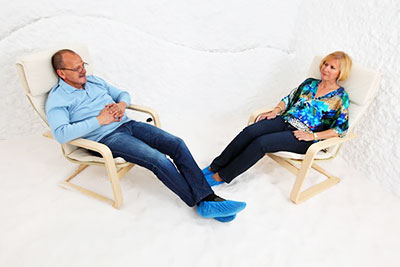 Since the time of the ancients, the use of salt (halos in Greek) was widespread for its healing properties. In our modern era, spending time in salt caves (speleos) are becoming popular as therapy. What can this accomplish for us?
Humankind evolved from the oceans; we have a natural connection to the sea and its properties. Since most of us are not in close proximity to the water, a salt cave in a landlocked area can offer a variety of healing properties. These caves are the remnants of inland seas from millions of years ago.
Salt caves, as individual micro-climates, are balanced chemically and harbor few, if any, allergens. This offers an ideal environment to recuperate for persons suffering from chronic allergies, respiratory ailments, or bronchitis. Think about the properties of a simple salt lamp, then imagine being surrounded by a large room of one of nature's most beneficial substances. Read the rest of this entry »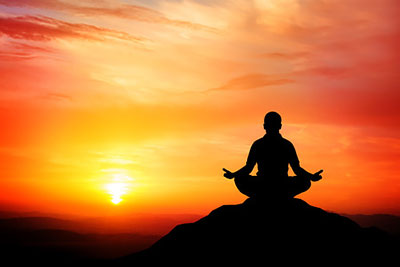 From the darkest places comes the brightest of light…" When I first read this statement on a piece of community art, on display at a Yoga festival, I was astounded. I stood still, with my Yoga mat strung over my shoulder, my water bottle in hand, and a plethora of memories racing through my mind.
That moment instantly brought back my traumatic, abusive childhood, and destructive youth. I had come from some very dark places, until I ended up morbidly obese, depressed and suicidal at 30 years of age. I had to change my life and slowly I began to choose what I sensed was good for me. Read the rest of this entry »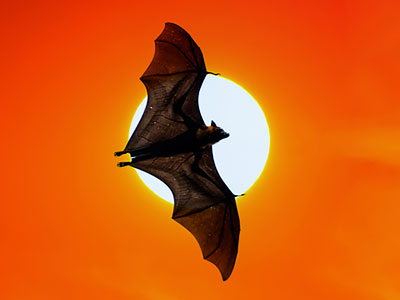 There are many stories about the Sun and the Moon that have been passed down through the generations. A lot of them are instructional, passed from mother to daughter, and father to son, in order to teach the young about the pitfalls and lessons of life. Some African tribes tell a tale explaining why you never see the bat and the Sun in the sky at the same time.
In the beginning of time, Creator sent his messengers to gather all creatures, great and small, to receive their purpose. The messengers were given a specific time to arrive so they would all be there before him.
The messenger assigned to bring Sun was Bat. He wasn't very diligent and was easily distracted along the way. So, when all the other creatures had been given their assigned roles in the world, and Bat had not yet returned with Sun, Creator sent Dove. Dove was one of Creator's most trusted messengers and was sure to complete Bat's task and bring Sun to him. Read the rest of this entry »