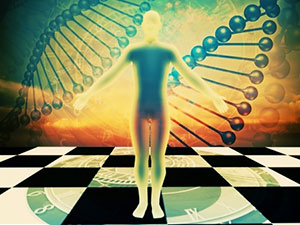 When I am reading for a client, and we are evaluating a personal or business relationship, I always ask for the first name of the individual or business name and when the relationship began.
With that information I am able to see the client's energy and then the separate, but very distinct energy, almost like a fingerprint, of the other people involved or attached to the client. The link becomes clear. More importantly the strength of energetic pattern is revealed, and whether it is detrimental or constructive, supportive or invasive, positive or negative. I call this energetic DNA.
Positive energy left in our field enhances and strengthens us.  It uplifts and encourages us, building our confidence, opening our minds and expanding our hearts. On the other hand negative energy does exactly the opposite. When we are involved in any type of relationship, be it business or personal, family or friend, energetic DNA is always present. It is actively leaving a positive of negative mark on our energy field and can impact our daily lives in very powerful ways. Read the rest of this entry »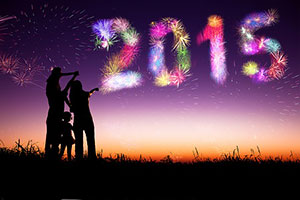 The concept of a vision board as a tool to manifest your desires is simple. Since most of us tend to get distracted very easily, the board is a constant reminder of what we want and the steps we need to take toward our goals.
In short, a vision board is a visual reminder of our hopes and dreams, along with affirming words or sayings. Like people, no two are the same, and you don't have to spend a fortune to make one for the New Year.
When making your personal board, it's best to be as specific as possible. For example, almost everyone might say: "I wish to be successful in life!" But really read between the lines. Is this a promotion at work? A better relationship with friends or family? Choose pictures or words that represent exactly what you want. If you only say "I want to travel," it is not as specific as pictures of a Hawaiian beach or Big Ben in London.  If you need a new car, find a photo of the exact make and model. Read the rest of this entry »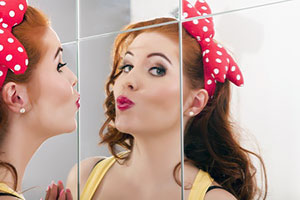 Do you sometimes feel disconnected? Is the world you live in too much to handle some days? Do you have a billion things running through your mind? Do you have this voice that is telling you that you're not smart enough, or attractive enough, or successful enough? Do you constantly compare yourself to others?
You are not alone.
Social media has certainly done a great job of not only connecting us with friends and family we haven't seen for years, since the high school prom, college graduation or a grandparent's funeral. But, it also has done a fine job of making us feel utterly Dis-connected. And it can sabotage our self-realization. Read the rest of this entry »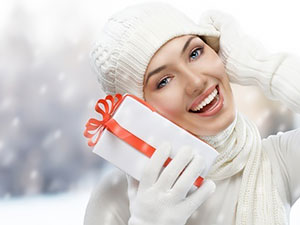 One aspect of spiritual living too seldom addressed is our lack of true appreciation and gratitude for all the blessings in our lives, regardless of our circumstances.
Some spiritual seekers tend to be very keen on beating the drum of prosperity, and becoming fixated on the Law of Attraction and manifesting abundance, which is too often merely a thinly disguised obsession with material wealth and earthly comforts.
Most of us simply take too much for granted every day. We experience so many blessings of joy, beauty, forgiveness, protection and Divine grace, which we seldom acknowledge in our lives. We always have something to be grateful, or thankful for, no matter how difficult times may be. As a species we are very good at complaining about what we don't have, but we seem to find it difficult to give thanks for what we do have. Read the rest of this entry »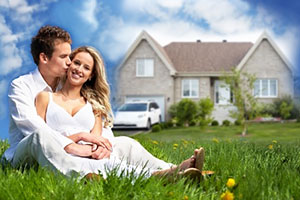 I recently ran into my good friend Susie, whom I had not seen in a while. After exchanging the usual pleasantries, Susie told me how she was not so happy with her present circumstances, especially since she had paid a substantial fee to attend a course on how to manifest success in particular areas of her life.
The course promoted the use of a vision board. The idea was to focus on what her actual desire was and then create a visual of this intention. For example, if she wanted a new home she was to cut out a picture from a magazine that closely resembled the home she would like to own, and then she had to place that on her vision board. The same would be true if she wanted a new car. If it was a new relationship she was seeking, she could cut out a picture of a happy-looking couple and add it to her dream board. Read the rest of this entry »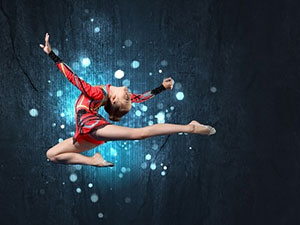 Have you ever followed the progress of an athlete training for the Olympics? The loyalty and commitment to their end goals can be  wholly inspiring.
Nothing will impede the true competitor from achieving the gold that their heart is set on. We see these people getting up at the crack of dawn, practicing for hours at a stretch, often missing family gatherings or pleasurable moments with family and friends.
What drives them to this degree? Is it all worth it after all, and what does this mean for us ordinary human beings? Do we believe it is only certain chosen ones who will stick to this task and see it to completion, even if the desired results is not reached? Or is such persistence something we are all capable of? Read the rest of this entry »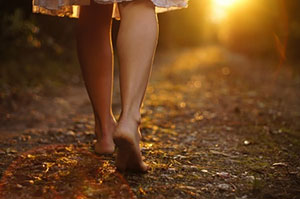 What is faith? Really good question! I was raised an atheist and was taught that life and all that happened was solely the result of my own efforts. This meant that all failure was my own fault and all success came from my own efforts.
Whew! This kind of thinking is the heart of American culture, isn't it? Just do it. No fear. Even the New Age-ers state: "Well, if it happened to you it is because you were thinking it." The ultimate guilt trip. This means I can have no bad thoughts, or they will manifest like the devil itself and it will be all my own fault.
I know for a fact the New Age-ers are wrong, because with the amount of pain and tough issues I have had to process (so far) I should have blow Earth up at least five times by now. Read the rest of this entry »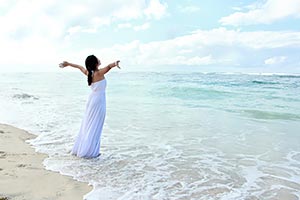 A former work associate, whom I hadn't heard from in several years, recently called me to touch base. She asked me how I was doing and out popped my words: "I am in my element! I am working from home, doing what I love and surrounded by my menagerie of many".
After we ended the call, I began analyzing what I had just said, and just what "being in my element" really meant, because it isn't a term I use regularly. It made me more aware of how I had specifically set my intention and manifested the actual circumstances I wanted to work in, even though, right now, I am in the process of manifesting them on another continent! Read the rest of this entry »