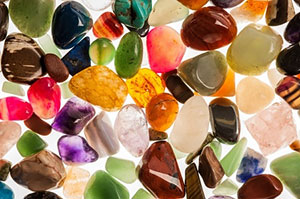 Is your life prosperous? And no, it does not refer solely to how much money your have. Prosperity is certainly related to money, however I do not believe that money alone represents prosperity.
I have been doing intuitive readings for many years, and some of my regular clients are some of the wealthiest people in the country. Yet, many of them suffer broken relationships, heartache, and face other life struggles. Even though their money is in order, they are lacking in many other areas of their lives. So, it is my conviction that the true definition for prosperity is not just money, but rather a feeling of fulfillment in all areas of life. Read the rest of this entry »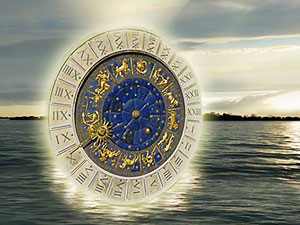 Today I did a reading which brought home to me how easy it is to tell if someone is on their correct path, or not. Their current choices, actions and timing were perfectly aligned with the current major astrological influences.
In Predictive Astrology, the transiting planets make what are called "aspects." These are determined by the mathematical relationships they have to each other. Some aspects are considered good, and others not so good. There are also two ways for each of us to react to this influence – positively or negatively.
This is one of the purposes of Astrology. It is a tool that can be utilized to gauge how we are doing, and the correct timing to take various types of action. It is very useful at guiding us when we are not tuned in to our own intuitive guidance. Read the rest of this entry »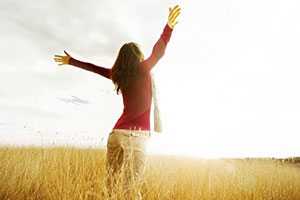 When we come into this existence we are still connected to the colossal power of our Outer Source. The Power of the Universe is always with us. The trick for most of us is to completely believe, accept and utilize this indispensable energy.
When we are seeking something that we feel will be to our benefit, or will enhance our sense of self and well-being, what inevitably works on our behalf is the Power we are all connected to. Why not take advantage of something that already exists? It is there as an extension of who and what we are.
If we are in the habit of not expecting too much good to happen to us, the Power does not judge the truth of that. It simply remains dormant, until we wake up to its magnificent presence. Read the rest of this entry »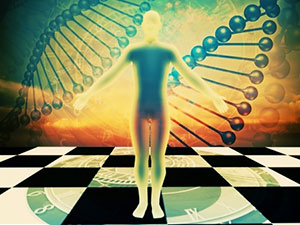 When I am reading for a client, and we are evaluating a personal or business relationship, I always ask for the first name of the individual or business name and when the relationship began.
With that information I am able to see the client's energy and then the separate, but very distinct energy, almost like a fingerprint, of the other people involved or attached to the client. The link becomes clear. More importantly the strength of energetic pattern is revealed, and whether it is detrimental or constructive, supportive or invasive, positive or negative. I call this energetic DNA.
Positive energy left in our field enhances and strengthens us.  It uplifts and encourages us, building our confidence, opening our minds and expanding our hearts. On the other hand negative energy does exactly the opposite. When we are involved in any type of relationship, be it business or personal, family or friend, energetic DNA is always present. It is actively leaving a positive of negative mark on our energy field and can impact our daily lives in very powerful ways. Read the rest of this entry »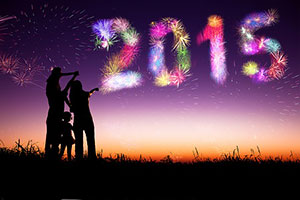 The concept of a vision board as a tool to manifest your desires is simple. Since most of us tend to get distracted very easily, the board is a constant reminder of what we want and the steps we need to take toward our goals.
In short, a vision board is a visual reminder of our hopes and dreams, along with affirming words or sayings. Like people, no two are the same, and you don't have to spend a fortune to make one for the New Year.
When making your personal board, it's best to be as specific as possible. For example, almost everyone might say: "I wish to be successful in life!" But really read between the lines. Is this a promotion at work? A better relationship with friends or family? Choose pictures or words that represent exactly what you want. If you only say "I want to travel," it is not as specific as pictures of a Hawaiian beach or Big Ben in London.  If you need a new car, find a photo of the exact make and model. Read the rest of this entry »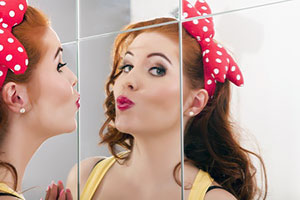 Do you sometimes feel disconnected? Is the world you live in too much to handle some days? Do you have a billion things running through your mind? Do you have this voice that is telling you that you're not smart enough, or attractive enough, or successful enough? Do you constantly compare yourself to others?
You are not alone.
Social media has certainly done a great job of not only connecting us with friends and family we haven't seen for years, since the high school prom, college graduation or a grandparent's funeral. But, it also has done a fine job of making us feel utterly Dis-connected. And it can sabotage our self-realization. Read the rest of this entry »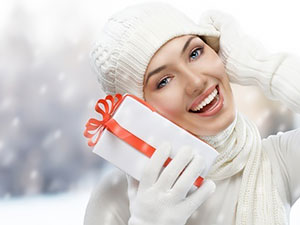 One aspect of spiritual living too seldom addressed is our lack of true appreciation and gratitude for all the blessings in our lives, regardless of our circumstances.
Some spiritual seekers tend to be very keen on beating the drum of prosperity, and becoming fixated on the Law of Attraction and manifesting abundance, which is too often merely a thinly disguised obsession with material wealth and earthly comforts.
Most of us simply take too much for granted every day. We experience so many blessings of joy, beauty, forgiveness, protection and Divine grace, which we seldom acknowledge in our lives. We always have something to be grateful, or thankful for, no matter how difficult times may be. As a species we are very good at complaining about what we don't have, but we seem to find it difficult to give thanks for what we do have. Read the rest of this entry »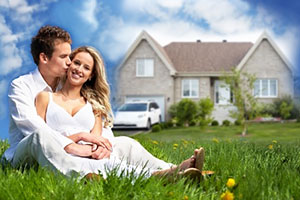 I recently ran into my good friend Susie, whom I had not seen in a while. After exchanging the usual pleasantries, Susie told me how she was not so happy with her present circumstances, especially since she had paid a substantial fee to attend a course on how to manifest success in particular areas of her life.
The course promoted the use of a vision board. The idea was to focus on what her actual desire was and then create a visual of this intention. For example, if she wanted a new home she was to cut out a picture from a magazine that closely resembled the home she would like to own, and then she had to place that on her vision board. The same would be true if she wanted a new car. If it was a new relationship she was seeking, she could cut out a picture of a happy-looking couple and add it to her dream board. Read the rest of this entry »