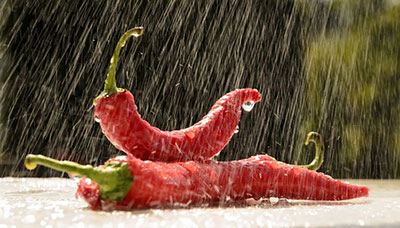 Sitting on the porch. Rocking. Yes, rocking in my willow rocking chair, surrounded by the smell of petrichor – that delightful odor the earth gifts us with when fresh rain is coming down after a long, dry spell. The aroma of the freshly hung chile ristras greets me in the Santa Fe tradition at this time of year, when the growing season is done and the picking of the season's ripe offerings has begun. Richness abounds with the aromas of the petrichor and the strung pods of red chile blending in the softness of the evening breeze. Read the rest of this entry »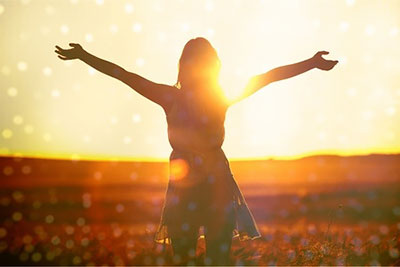 We are love. We are wonder. We are grace.
My friends, it gives us great pleasure to assist you in understanding the platform from which we speak. We want success for all, although each of you will decide individually what form your success will take. Ultimately, you must make your own decisions as you grow and prosper during this earthly lifetime.
We offer guidance and foresight, however, we do not supersede the free will of others. We can offer direction and support, however, we cannot give guarantees. Living on the earth plane and benefiting from free will, you have the ultimate ability to forge your own paths, regardless of perceived limitations. Read the rest of this entry »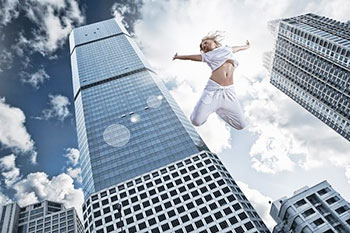 There are many people who want to be exceptional in every aspect of their lives, but who struggle to muster the courage to see it through. They want a better job, more love, more money, to be physically fit… the list goes on. They feel that they are here to do more and that they can do more. It is like an inner voice that "calls to them" to be more, do more. But often the call is ignored, or feared, due to a lack of courage.
The trouble is that during the formative years of our life someone rolled their eyes when we boldly declared, "I want to go to medical school and find the cure for cancer." Or, "I want to be an astronaut or Olympic skier." Our heartfelt declarations were maybe met with someone telling us our ambitions were stupid and annoying, or we were simply ignored. Read the rest of this entry »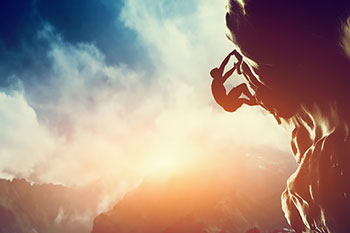 We have one ultimate goal when we come into this existence and that is spiritual growth. Sounds simple, doesn't it? So, how come most of us seem to be just groping in the dark much of the time? Is it because we are continually being told that we must have a life purpose or soul desire?  One hears ridiculous statements like "that never was supposed to happen" or even worse "he died before his time." Who decided these things for us?
A friend of mine just shared a situation with me trying to find the meaning behind it all. She and her husband owned a farm selling, raising and growing all manner of organic foods, fully believing this was a calling they were meant to pursue. All was going well, the animals were active and healthy, the crops were coming up abundantly and success certainly appeared to be theirs. This went on for about two years and then everything slowly began to disintegrate. The animals began to have major health issues, the crops were not producing as they should and they were in total jeopardy of losing all that they had aspired to achieve. Read the rest of this entry »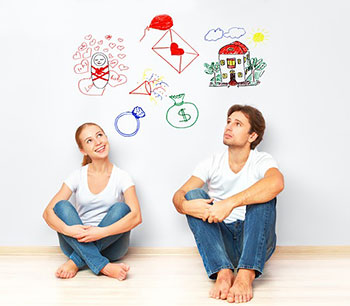 In the book The Law of Attraction: The Basics of the Teachings of Abraham, Esther and Jerry Hicks state that "the more you come to understand the power of the Law of Attraction, the more interest you will have in deliberately directing your thoughts — for you get what you think about, whether you want it or not."
People have for centuries worked with various visualization techniques in an attempt to get the Law of Attraction (LOA) to work for them. Some have succeeded spectacularly, whereas others, sadly, have failed miserably. Let's remain "positive" though, because if the LOA can work for one person then surely it should work for another.
Simply put, it all depends on a number of things and anyone considering working with the LOA in order to manifest their personal desires may wish to consider the following: Read the rest of this entry »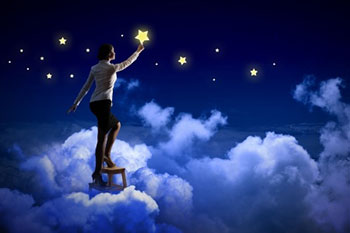 In our current Age of Enlightenment it is no longer fashionable to set goals. These days we set "intentions." Intentions are a powerful thing. It is simple: we manifest the reality that we desire simply through our intention to do so. But as a retired teacher I am also a firm believer in goal-setting, because without clear goals there can be no potent intentions.
I once came across some research that took two groups of students. One group was educated about goal-setting and every year followed through with setting goals. The other group were left to their own devices. After many years, what they found was amazing! The group that had set goals were more successful personally and professionally than the group that did not. Read the rest of this entry »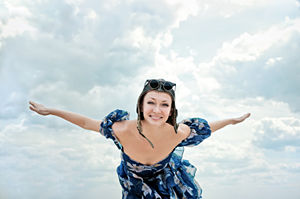 Passion, we all have it. A desire so deep within us for something or someone we just about glow when we talk about, or think about it, or them. It is a drive to succeed, a desire to love or be loved. You have to have it. You need passion in your body and soul to feel fulfilled and happy. You need it to feel alive.
Many of us have voids in our lives, holes – an emptiness that we cannot seem to fill. But we really have a need to fill them, and fill them we do. We fill them with things that make us feel fuller, but not better. Some of us drink too much, eat too much, over spend, use drugs or fill up every second of our day with stuff to do. Stuff that is often so passionless; things that we are mindlessly doing to help contain the emptiness we feel.
Sometimes our relationship with our significant other has lost its appeal. It is no longer exciting. We sometimes have jobs that we go to everyday that bore us. It is no longer challenging or maybe it has become too challenging. Sometimes our lives have just become boring and mundane. We have our daily routines that we can do blindfolded, or asleep. Read the rest of this entry »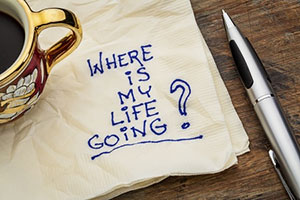 Are you struggling to find your own particular niche in this existence? Why did you come here? What is your life purpose? There are a many clues easily available to you if you care to look:
1. Ask at least ten people you know what they think your greatest strength is.
2. Write down all the things you love to do, even if it something bizarre like brushing hair, doing nails, walking the dog. Make yourself come up with at least twenty things you enjoy, then narrow those down to ten, and finally down to five.  This will at least begin to give some insight into your interests and desires.
3. Ask yourself some basic questions like: do you prefer to work indoors or outdoors; if money were no object would you be doing what you are doing now; and do you prefer to work with people, animals or the environment? If you choose people, would that be adults, seniors, children, teenagers, or the general population. Read the rest of this entry »