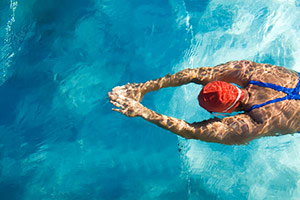 Determination and athletic ability are symbolized by the archetype of Mars the warrior. He is the motivating force through which we feel compelled to act – nothing can stop him. This trait is perfectly represented in the achievements of endurance swimmer Diana Nyad.
Recently the 64 year old Nyad successfully achieved her lifelong goal of swimming from Cuba to Florida. What an amazing achievement and what a fantastic example of the strength and physical fitness possible at the age of 64!
Michel Gauqelin set out many years ago to disprove the validity of astrology only to become one of its greatest proponents. His work proved that Mars was very prominent in the chart of athletes and this is certainly the case in Nyad's natal chart. Read the rest of this entry »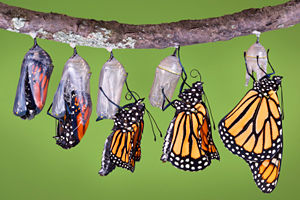 It's my experience that most people are resistant to change. In the extreme I have friends I have known for more than 30 years now, and I could walk into their homes today and know where everything is placed. I could walk in blindfolded and head directly towards the sofa to turn on a lamp. For some of us sameness can be predictable and engender security, and be very comfortable.
However, whether it is small or large, expected or unexpected, the only constant in life is change. The success of changes you make depends upon your beliefs. If the change is sudden, like loss of a loved one, you'll go through stages of acceptance beginning with denial, anger, lonesomeness, acceptance, and moving on to begin the next stage of life. Read the rest of this entry »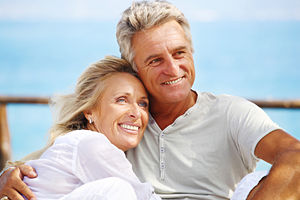 Is he my soulmate? This is one of the questions I get asked most often, and it's no surprise considering how intense and deep some emotional connections are. Emotional connections can take many forms, and understanding what a soulmate truly is can help us identify what someone is meant to be in our lives.
Soulmate Connections
I believe that we have many soulmates in our lifetimes, and that they are all meant to cross our paths for various reasons. We come into each other's lives to bring change. You may be meant to change someone, or they may be meant to change you. This does not always mean they are meant to be your life partner, but they are meant to connect with you, even if it is for a brief time. Read the rest of this entry »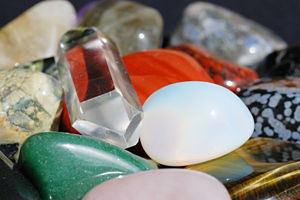 I use stones to change the mood in a room, to enhance a spell, to retain information, to direct energy, to shift patterns. The ways to use stones are as many as there are stones. You can use just one, or a combination to get just the right results. You can put them on a charm bracelet, in a bowl, on the coffee table. One time I wire-wrapped 30 of them and hung them from a foot high Yule tree in my tiny studio apartment.
While I was learning how to use stones I hit a tough time in my life. One night I decided to go out with some friends, and on my way out I grabbed a stone from the table. I didn't know why, I didn't ask. I just took one.
During the evening I felt what I can only describe now as a 'shift in balance'. When I got home I was listening to my answering machine and got to a message from someone I had just disconnected from. When I counted back the time, I realized he made that call when I felt the shift, and the stone I grabbed was a star ruby, which is useful in psychic protection! Read the rest of this entry »
Yesterday, I was honored to have a seeker say, "You need to blog about this. You have my permission to share my story: all of my story."
Therefore, this blog part three is simply a true story of the love of humanity that people can share through sincere connections that we established on video chat. Everything here is true except names; I have not used my seeker's real name.
The Joy of Success!
Meredith gained insight by speaking to her dead husband's family and friends for additional emotional and financial support. She was able to pay the July rent. She also had a piece of property that sold, but it would be October before the money transfer would occur. The comfort of knowing some money for rent was coming made job hunting easier. Her psychic kept telling her that each interview would make the next one less stressful. Read the rest of this entry »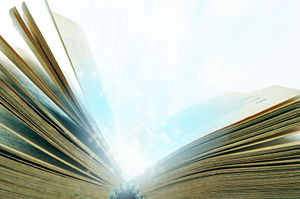 As the 'back to school' season approached yet again, I've spent a lot of time thinking about how I can best help my daughter with her studies and tests. I am in school as well, so we both have lot of studying and learning ahead of us. I don't particularly get nervous about taking tests, but my daughter does.
I was asked recently if there was anything spiritual a person can do to help ease the stress of constant studying, focusing on homework and the anxiety that comes from having to take so many tests. I'm happy to report that yes, there is!
As a Reiki practitioner I often call upon Archangel Raphael for help with my healing sessions. I call upon him because he is known in the angelic realm to help with such matters. Just as Archangel Raphael helps with healing, Archangels Uriel and Zadkiel can help with studying and tests. Read the rest of this entry »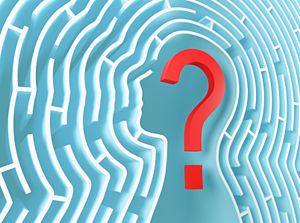 To choose or not to choose…that is the question.
The word 'choice' seems to have that curious quality of making people feel that they have a future because there are many. If the wrong choice is made, they would have according to lore omitted an obvious answer and messed something up so badly by making yet another obvious and painful mistake, usually to the same obvious and painful detriment that most people would frown upon.  According to the myth of choice, we all have the moral and emotional fortitude to steer clear from making the bad decisions in the first place.
I often worry about my clients self perception as it guides their future actions. They often seem to put themselves down and blame themselves almost exclusively for the ending of their relationships, and often their entire  life.  So it's this moral clause of 'She is alone because she chooses to' or 'is sick because she wants to be' that is pervasive in our success oriented society.  And with that they infer that we keep making the same wrong decisions not just once, but over and over again and are idiotically purposefully continuing to press the wrong button, over and over. Read the rest of this entry »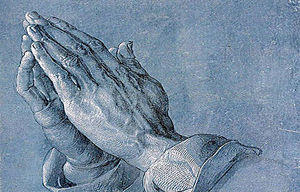 Back in the fifteenth century, in a tiny village near Nuremberg, lived a family with 18 children. Yes, eighteen!
In order to merely keep food on the table for this mob, the father and head of the household, a goldsmith by profession, worked almost 18 hours a day at his trade, as well as any other paying chore he could find in the neighborhood.
Despite their  seemingly hopeless condition Albrecht and Albert, two of the elder children, had a dream. They both wanted to pursue their talent for art, but they were fully aware of the fact that their father would never be financially able to send either of them to the art academy.
After many long discussions at night, in their crowded bed, the two boys finally worked out a pact. They would toss a coin. The loser would go down into the nearby mines and, with his earnings, support his brother who would attended the academy. Read the rest of this entry »