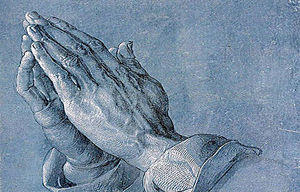 Back in the fifteenth century, in a tiny village near Nuremberg, lived a family with 18 children. Yes, eighteen!
In order to merely keep food on the table for this mob, the father and head of the household, a goldsmith by profession, worked almost 18 hours a day at his trade, as well as any other paying chore he could find in the neighborhood.
Despite their  seemingly hopeless condition Albrecht and Albert, two of the elder children, had a dream. They both wanted to pursue their talent for art, but they were fully aware of the fact that their father would never be financially able to send either of them to the art academy.
After many long discussions at night, in their crowded bed, the two boys finally worked out a pact. They would toss a coin. The loser would go down into the nearby mines and, with his earnings, support his brother who would attended the academy. Read the rest of this entry »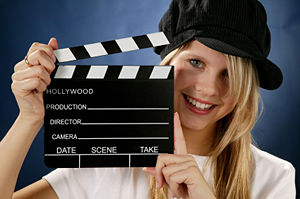 How much are enjoying making your movie?
Joy is the emotion evoked by well-being, success, or good fortune or by the prospect of possessing what one desires.  Joy is a state of happiness that comes from knowing that all is perfect in your world.
Joy unfortunately is attached to perfectionism, which is unattainable instead of perfection, which is exemplified in excellence. If you are not in a state of Joy through the journey of your Life purpose it is because you are holding perfectionism in your god box whether you know it or not!
Joy is choosing your feelings every step of the way. It is taking responsibility for what you feel and how you think about it. Read the rest of this entry »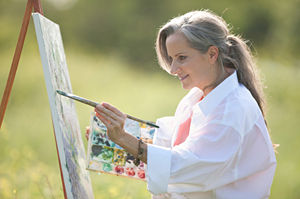 In my younger years I was very impressed by people from the past who left a big mark on history as well as people in the present who were living lives of fame and fortune.  I spent most of my younger years believing that I had to grow up and become someone like these people whom I idolized or my life would be less than successful.
But, I was also raised in the Mennonite Church of the Brethren and understood Christ's message about living unattached to ' things'. And then in my teenage years discovered Buddha's teachings about living simply.
Through the years I pushed myself with my gifts of writing music and poetry, drawing and painting and tried to become a singer-songwriter and well-known artist.  And through the years I read more and more about the Buddha and about the messages of Christ. Read the rest of this entry »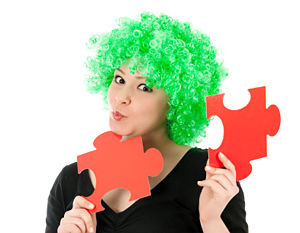 What do you care about? I mean really care about? The answer or answers to that question may or may not match up at all with what you are spending your time doing.
Why do you have the job you have? Is it because you love doing that job more than anything, or because you need the money? What do you do in your spare time? Why do you do those things? Why do you hang out with the people you hang out with? What do they give to your life?
What's the one underlying emotion you carry with you throughout your day? Are you angry, sad, overwhelmed, peaceful, happy, or anxious to get on with your day?
Where do you see yourself at the end of your days? In your dream house? In a setting that brings you peace? An inner city condo? A retirement community? Or does looking into the future that far ahead scare you to death? There are no wrong answers by the way. Read the rest of this entry »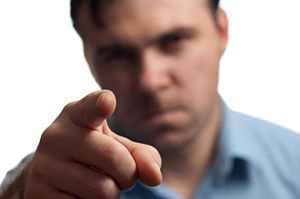 When things go wrong whom do I blame? Most of the time, you probably blame yourself! And then sometimes, when the frustration is too much it over flows sending the blame to someone or something else.
Blame is abusive. It is the Dangerous Mind's attempt to move the fault to anything or anybody but itself.
Whenever blame interferes with the process of planning the foundation of thinking clearly becomes unstable. The Dangerous Mind uses blame to attach to feelings connected to being unsupported and frustrated.  And frustration is magnified to prevent any further attempts to move forward with plans. More importantly, blame is judgment and centered in opinion. Read the rest of this entry »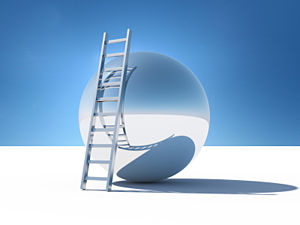 Whether it is because of a brick wall or simply time to take time to understand what is going on in your life, standing still is an opportunity to allow yourself to become quiet, both in the active external world and the internal activity of the inner world.
Knowing when to build is the process of consolidating. It is the time to dig in and evaluate where you are on your journey. It is the road reflected and evaluated.
Consolidation is art of unification. It is the process of bringing together everything. In spiritual terms, it is the time to take a good look at what works for you and what does not apply. It is a process of standing still and taking whatever time is necessary to decide what tools you have acquired and how best to move forward from the now. Consolidating is a time to quiet the world around you and ask your Self:
How am I doing so far?
What lessons have I learned for my best and highest good? Read the rest of this entry »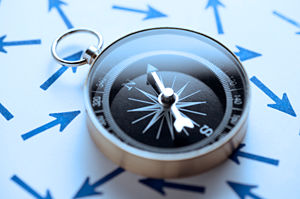 Writer's block. I'm one of those people that always has something to say, but today's subject is… on 'nothing'.
It reminds me of the concept behind Jerry Seinfeld's popular 90's sitcom: "The show about nothing"… which always turned out to be something.
It also makes me wonder at this moment what my subconscious mind may be stirring up for me.
So, this morning on Facebook I was chatting with my sister-in-law. She shared a personal pet-peeve with me, namely when a person says that they "do not have a choice". I agreed wholeheartedly, there is always a choice. I have had interactions with people who defended their choices by stating that they didn't have one… really? Read the rest of this entry »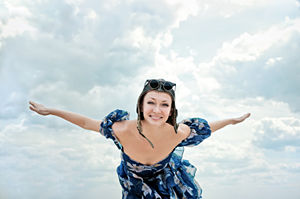 Have you ever felt like your life is just going nowhere, or you can't connect emotionally to another person? At these times there is always one thing after another, and events in your life simply don't seem to 'gel', or go right. Maybe you can't get the job you want, or you are lonely.
There are so many barriers we have to deal with, but there is a way to overcome all of this. The best way to do it is by truly knowing yourself – through self-discovery – and by letting go of people and material things that hold you back.
So many times we invest so much wasted energy in people-pleasing. Instead of constantly trying to please others, we could use this time to live a happier life, with greater more spiritual awareness, which will in turn make us much more useful in our service to others. Instead we spend so much time thinking about things we may have done wrong, the wrong others have done to us and regretting what we could have done differently. Read the rest of this entry »