Posts Tagged 'soul energy'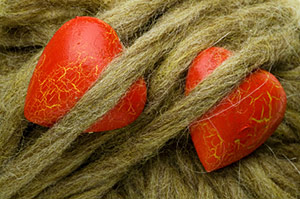 With any kind of relationship, romantic or platonic, good or bad, comes a metaphysical cord of attachment which feeds energy from one person to another, in what can be likened to surgical tubing.
When we've had relationships with people, these cords extend from our chakras or energy centers to those of the other person. So, you can imagine the amount of emotions we can take on from someone else – more often than not 'fear-based' emotions. That fear can show itself as fear of abandonment, unforgiveness, co-dependency, or any other negative emotion.
Years ago, I remember reading a newspaper article shortly after the son of Dean Martin had been killed in an air crash. The famous singer said it felt like his heart was being ripped out – so real are these cords that bind us. The ripping at his heart chakra was, in fact, real, even though there was not any physical evidence of his heart being pulled from his body. Read the rest of this entry »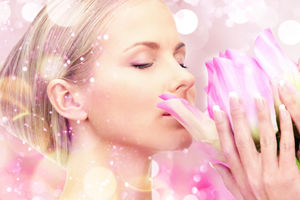 Many people desire to have a mystic experience. They wish they could see an angel, an apparition, have a vision or hear the voice of the Divine. Many people consider other individuals who have seen or heard such things as being very lucky. But luck has nothing to do with it; nor does being a saint or a strict religious person.
The key to having a mystic experience lies in taking the time to connect with the Divine in the silence of your own soul, or meditating on spiritual things. We have to connect with Spirit in order for Spirit to connect with us; and then we have to get out of our own way. Read the rest of this entry »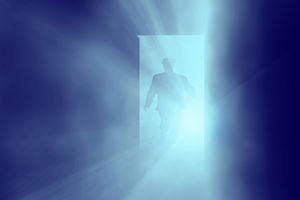 Early one morning, I recently received a message from Judy, a client of mine, to say her close friend had been shot and killed before dawn that day. Judy wanted to know if I could try and communicate with her friend.
It was too soon for spirit communication of any kind, but later that morning I did try and connect as promised. I felt we were dealing with a soul who was stuck, not quite knowing where she was after such a sudden death. I told Judy that we needed to help her friend find her way to spirit, to the light.
I asked her to remotely assist me in helping her friend in order to guide her to the light; I made suggestions to Judy on how to go about this. I felt that Judy's friend was temporarily earth bound and that our guidance and prayers would help her, even if she chose to remain close to loved ones for the time being and make her presence known, until they were able to find some peace with her sad passing. Read the rest of this entry »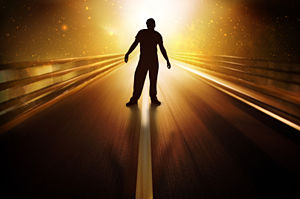 Recently, I had the pleasure of doing a mediumship reading for a lady whose husband had passed to spirit after 60 years of marriage.
She told me during the consultation that she wanted her husband to confirm something very important to her. Immediately, my guides said, "Yes, August 17th". As I communicated this message to her she cried with tears of joy, saying that they had lost their son several years earlier. His birthday was August 17th and the confirmation that she required was that her husband had been reunited with their son in spirit. Read the rest of this entry »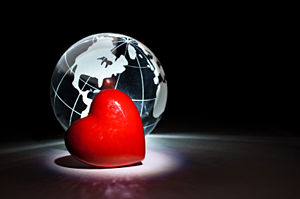 It is heart-centered soul level. Humans seem to be in a clothes dryer, tumbling around and hitting the sides of the dryer. To move into ascension, move out of the dryer and into the tree of life – the roots of Mother Earth.
Currently, most people on our planet are living in the dense third dimension. A goal with regard to ascension would be to move out of this difficult dimension into the fourth and fifth dimension. Actually, it is not uncommon for healers and lightworkers to be living in the consciousness of the sixth through ninth dimensions. There is greater clarity in higher dimensions, among other significant benefits. One of the most important to me, personally, is the freedom of beingness – experiencing my own 'is-ness'.
According to the Akashic Records genes were removed from our bodies thousands of years ago. Finally, they are now being replaced back into our bodies. Purifications are going on now. This is what much of 'the shift' is about that you may be experiencing energetically. Yes, the one the ancient indigenous cultures predicted! Read the rest of this entry »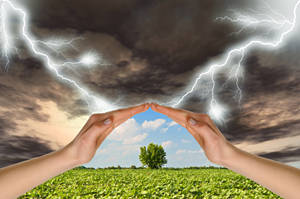 I decided to write a blog about psychic protection, because so many clients ask how to best shield themselves from negative influences. When I speak with people about psychic protection, I usually find that they generally either don't understand its importance, or they need to better understand how we come under the influence of negative forces.
You may remember from my recent blog, entitled You Actually Have Two Bodies, that we each have an astral body that resides on the astral plane, which is located above the physical plane on which our physical bodies function. The two bodies interact with each other through electromagnetism – the positive and masculine energy of the Sun and the negative more receptive or feminine energy of the Moon.
The astral body is really the 'soul'. It contains the sum total of a person's experiences as well as the manner in which they have assimilated these experiences. Psychologists often refer to the 'unconscious mind'. This is, in effect, the astral mind, which we can access through visualization, meditation, and hypnosis. Read the rest of this entry »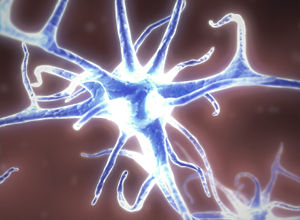 Have you ever heard someone's voice you have never met and just felt like you knew that person or felt a kindred spirit to them? Have you ever tried unfamiliar foods and suddenly it made you have certain feelings or visual images? Have you ever smelled a scent and it made you feel a certain way, or took you back to a certain time and place, maybe not in this incarnation, but the past? Have you ever been somewhere and the place was so very familiar to you, but you have never ever been there in this lifetime?
The human body is made up of billions of cells that communicate with each other. Each of these cells is a living, breathing, feeling organism.
Every memory from every life we have ever lived is retained and deeply engrained in our cell memory, which in my opinion exists in our soul. We can connect with these past lives through hypnosis or deep meditation, and also in our dreams. When we dream we are actually astral traveling, but we return to our bodies every morning, because our soul is connected to our bodies with what is referred to as the 'silver cord'. Read the rest of this entry »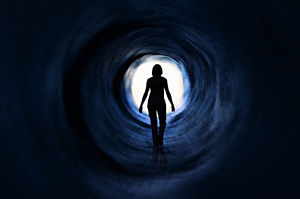 People who have had near death experiences (NDE) give reports afterward that vary widely. There are experiences that are spiritual in nature, those that are felt to be message-oriented, those that refer to purpose, and so forth. The lives of many people who come back from near death are often changed completely.
In 2003 I was walking at night to my bus stop after work. I was most of the way across the crosswalk when I was struck by a huge sport utility vehicle (SUV) at 34 miles per hour, and then thrown 30 feet.
I felt the power of angels all around me before and after the SUV struck me and I also became aware of three amazing guides around me who have never left my side since.
I awoke in the hospital after a three day coma and was told that I would be crippled the rest of my life.  Instead, I went back to work three months later in a partial body cast and have not looked back since. I learned to walk correctly again with the help of an amazing Tai Chi teacher and a Naturopath. Read the rest of this entry »