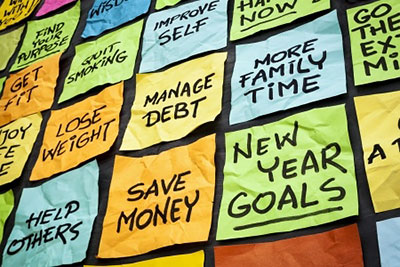 As we finally settle into this year, many of our well-intended new year's resolutions have already been abandoned. Yet, it is not too late. This is early part of the year is the perfect time for us to still look back, as well as make plans for the future. But where do we begin, especially as it applies to our spiritual and psychic life?
Looking spiritually inward is not quite as simple as cleaning out our closets or drawers. We may have lingering negative influences we're not even aware of. It's human nature to want to keep old habits instead of creating newer, healthier ones. So, as we move into the year, it's more important than ever to make ourselves spiritually healthy. Read the rest of this entry »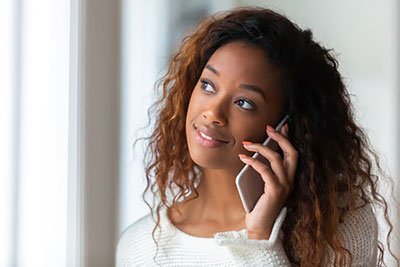 Preparing yourself appropriately for a psychic reading will help to clear the "cobwebs" away, so you can get the most out of the session.
Before your reading, choose a quiet place where you will feel relaxed and can be alone, free from distractions. Next, make yourself feel comfortable and focused with a little ritual. For example, you could dim the lights, burn a bit of your favorite incense, or light a candle. You could simply sit in a room where you spend most of your time at home, meditate, hold a rosary, or your favorite crystal.
Breathe and relax. Relax your hands. Think about your issues, and formulate the questions that you want to ask the psychic. Try to be as specific as possible. When you ask your question, your psychic will be able to tune into your energies much more clearly. Read the rest of this entry »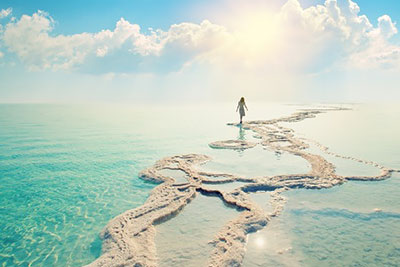 I truly enjoy my alone time. I have enjoyed it since childhood. I was often teased by a great-aunt, who lived with us while I was growing up, about the famous silent film actress Greta Garbo who reputedly said, "I want to be alone…" Looking back, I believe my aunt was correct – this has become my personal mantra!
I was mostly a loner as a child. I felt no one understood me and my heightened sensitivities, so I learned to enjoy my own company. When I was in the presence of others, it was difficult to acclimate myself into their company. As I have grown older and discovered more about myself, I do truly love my solitude.
Now, mind you, I love being around people. But there are also times, as I have learned being the water sign of Pisces, that I need to be wrung out. I feel like a sponge absorbing other people's energy. I do use the psychic protection of energetic shielding, but I still absorb other's energies when I do psychic readings and energy work. Read the rest of this entry »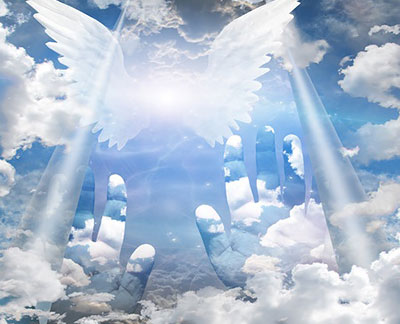 Today we emerged from our 24 hour rest period following the Spiritual Intervention. During Spiritual Intervention you are asked to isolate yourself for a period of time. Some people find this hard to do, others (like myself) find it quite easy and enjoyable. You are to lie down, close your eyes and be silent and at peace for 24 hours. You may get up to eat three times a day, and you may use the bathroom, but nothing else. Personally, I make an allowance for journaling, because I find this to be a very healing part of the process.
Only some in our group were isolated for the 24 hr quiet time, while the rest headed to the Casa in the morning for the second day of Medium Joao's healing. Cher and I came out of quiet time and went to get a crystal bed at the Casa, but they were all booked up, so we scheduled one for the next day. Read the rest of this entry »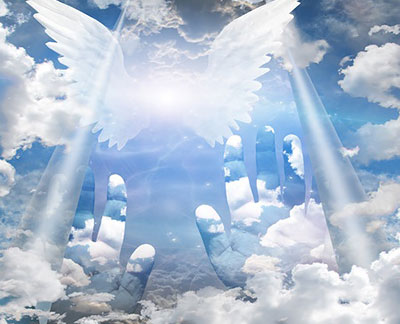 Today, with much excitement and anticipation, we walked to the Casa de Dom Inácio to see Medium João. Our group decided to leave in pairs as some were not finished with breakfast, and some wanted to get to the Casa early to get a seat in the Main Hall. Often, Medium João will address the crowd, before the day's work commences, and do physical interventions on stage. So, it may be well worth going early to get a seat.
Ruby, Cher and I found available seats inside the Main Hall and were excitedly watching and waiting for the events of the day to unfold. The hall was packed with people from all around the world. You could feel the excitement in the air as we sat together praying for health and harmony in our lives. At precisely 8:00am, the Casa workers welcomed us all and invited anyone with a "revision ticket" or "second time line ticket" to come up for volunteer intervention. Read the rest of this entry »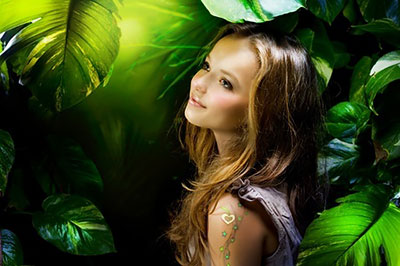 I like to spend time in my meditation garden. It's a very healing place I go to connect with my higher self, spirit guides, the guides of my clients, and loved ones who have crossed over. Sometimes it is a place I go to just sit and be still and enjoy the sweet smells of all the wonderful different flowers that live there.
The other day I was focusing on my time with my Grandpa and just embracing gratitude for that wonderful experience. I was focusing on the first visitation I had from him about a month after his passing, when he came to me to tell me he loves me. He told me telepathically that he was okay and doing fine. He told me he would come through again if he could, and he did. Read the rest of this entry »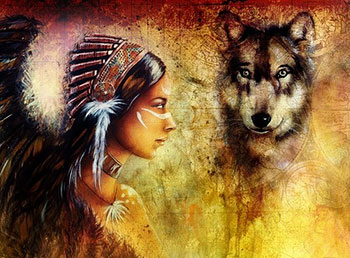 Animals send us messages of wisdom and healing if we are intuitive and open to receiving them. Entrenched in both the Celtic and Aboriginal spiritual traditions is the belief that animals have been gifted with lessons to pass on to mankind when needed.
Native American peoples refer to it as animal medicine. The term "medicine" does not suggest modern medical science or drug treatment, but instead refers to achieving balance and harmony within ourselves and with nature. Mother nature is a powerful ally and teacher. There are several ways to discover your animal guides. One way is to have an animal card reading, which is similar to a Tarot reading. Through this process you will discover that we each have nine animals that walk with us in our lifetime. Seven of them stay with us forever and walk by our side, while two may change as our life journey progresses. Animal medicine readings can take you on a deep and enlightening spiritual journey. Animal medicine is powerful. Read the rest of this entry »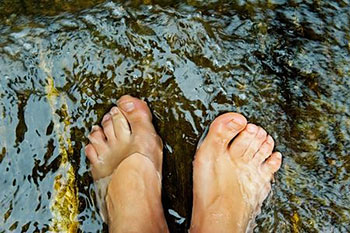 Sunday being my day off from my daily job, I finally decided to spend a few hours at the lake. Born and raised on an island, water has always brought me peace and clarity. It is small lake, about 15 minutes from my house. Unfortunately, it being a Sunday, was not the ideal time to seek peace here.
It was a really nice dry sunny day, which brought many people to the water on the same mission. The park was too crowded to find any inner peace. So, I left after an hour and decided to make my own lake! I had an old tub sitting in my back yard awaiting a new lease of life. After a strong deep scrub and rinse, I filled it with cold water and sat there on the rim, with my legs immersed in the healing water. Read the rest of this entry »