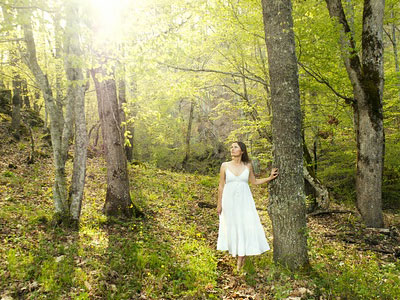 Sitting in my meditation room, I set my intention. I wanted to connect with my guide and through doing so ask a few questions I have been pondering with my earthly mind. Sitting quietly, spirit approached.
This energy was all too familiar, it was my guide, my main guide, the one who promised me in life he would reach out to me once fully transitioned. Yes, just like all the times before, like a big ball of love with a wonderful loving smile, my Grandpa came to me. Sitting without words, as our communication is always telepathic, he was resonating pure white light and love. Read the rest of this entry »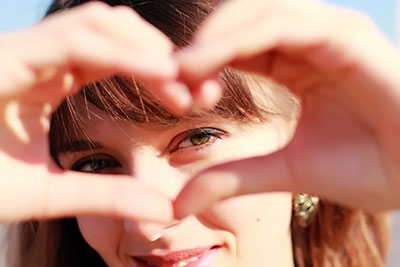 Do you wonder if you are an empath? Many people are empathic and are not aware that they are. An empath is someone with the strong ability to feel the thoughts, emotions, feelings and energy of others. It is a person with the ability to sense, connect and understand on a soulful level with the spirit of another individual on Earth. Below are some of the traits you may have if you are an empath.
You may have a hard time separating between your own feelings and the feelings of others, at times. This is because empaths absorb other people's emotions and energy subconsciously. Because most untrained empaths do not realize when they do this, it is often very difficult for them to distinguish between their own feelings and the feelings of others, causing them to feel sad at times where there is no apparent reason for it. Read the rest of this entry »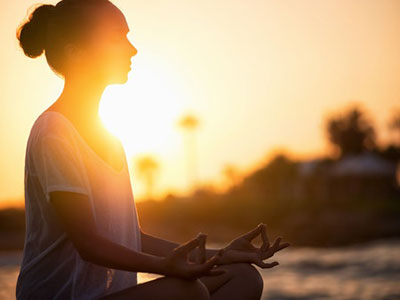 Spirituality is unique to every individual. Some people experience an overwhelming feeling of the Divine within, while some do not get any feeling whatsoever. Many clients ask me how they can get closer to God, or connect with spirit, or even get that feeling of serene tranquility while meditating.
To experience a deeper sense of spiritual connection try one or more of the following strategies in your spiritual practice:
First of all, never get discouraged! Do not stop meditating just because to don't feel a certain way. Don't have a preconceived idea of what meditating should be like. Just being committed to the process and staying the moment is enough. Be present. Read the rest of this entry »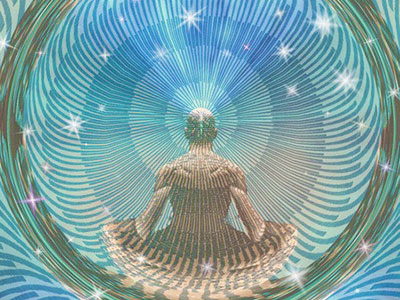 Cherish your time alone. It is important to take some time out for yourself to process emotions and energies. As a human on this Earth you are ever always experiencing the energies that are around you, whether it is your personal space or the consciousness of the 'all.'
Focus on mastering the mind, for it is in your mind that you create your own reality and once you master your mind, you become the sole master of your life, instead of at the whim of the energies swirling outside of you.
The first step in mastering the mind is to constantly be present with yourself. It is easy to get caught up in the busy-ness of doing, moving from one action to the next exhausting yourself just thinking about all that needs to be done. But the reality is, there is nothing that needs to be done. There is only that which needs to be. Read the rest of this entry »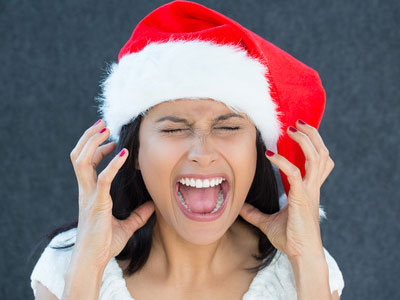 It's important this season to remember not everyone is kind, and not everyone cares and is compassionate. I can relate to my clients when they say it is really difficult to be around certain people during the holidays, because of the ego, pride issues that many have. It does little for one's peace of mind.
I give the same advice I try and bide by myself, which is remembering these people we only have to see once or twice a year. So, try your best to be civil. It's hard even for those of us that remote view and see how our 'loved ones' speak so 'lovingly' of us behind our back, and how they focus on the things of this world instead of what matters the most. Read the rest of this entry »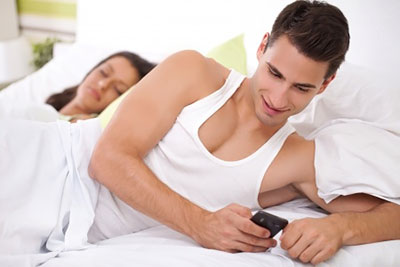 Is your partner cheating on you? Is your spouse seeing someone else? These thoughts can be life-changing in a relationship. It can create a wall that is very difficult to tear down, especially if it is not the truth of the situation. Yet, if true, it can also destroy a family.
There are several signs to watch for in every relationship that will bring the truth of the situation to you. However, you must be willing to act after knowing the truth, and not just sit there and be disrespected.
Phone Secrets
Does the cell phone get hidden when you walk into a room, after they have been fervently texting on it? Does it go in their pocket, or under a cushion? Does it go into the bathroom with them? Is it always by the bed, in a place that you could never access it? Is it password or fingerprint protected so you cannot see anything in it?  Has it become a third appendage attached to the person at all times? Are they chuckling, however won't show you what they find so amusing?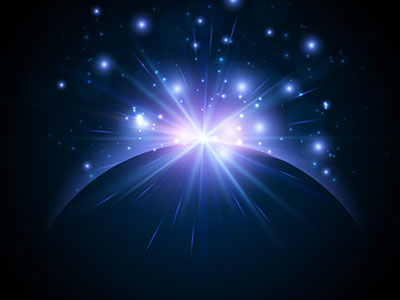 "I am one with all that is. I am that I am," is the mantra to clear any feelings of isolation or separation.
This week your energy is best spent in remembering that you are a small part of a bigger whole. You are but one piece to the puzzle, and as the puzzle is complete it becomes a whole, so you experience yourself as a piece of the puzzle, but also as a complete whole. It is a truly delicious and glorious experience when you no longer feel separate, when you finally feel like you belong!
You have always belonged. You were never really separate. It was your belief in the illusion of the reality that your mind created that brought with it the feeling of separation, of division and competition.
I am you and you are me and together we are one in the same. When I hurt, you hurt. When I heal, you heal. Separation is a Third Dimension concept. Unity is the framework for the Fifth Dimension. Read the rest of this entry »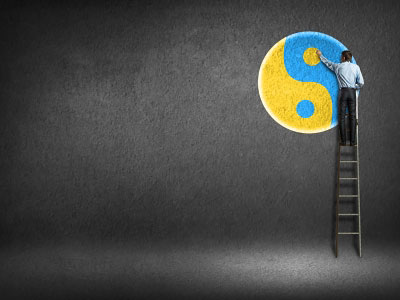 In modern society we are all about 'just do it' and 'no fear.' We worship Yang energy – the energy of doing-ness. The power of the flow, the wisdom of psychic guidance is the opposite – don't just do something, sit there! The problem is, we are afraid that if we hold still we are quitting, resigning, giving up, procrastinating. So we live in a culture that prefers to emphasize the Yang, and shy away from the Yin.
Have you ever tried to get through to a friend who will just not shut up? That is how it is for Spirit, God, Source, the Universe. When we don't hold still and shut up, nothing else can come in to guide us. We are then at the mercy of our crazy, human mind with its puny imagination, limited by the imagined boundaries typical of earth plane thinking. Read the rest of this entry »