signs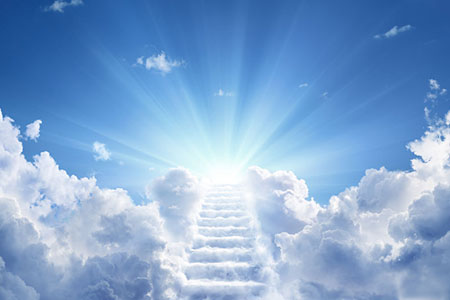 Most of us have lost someone dear to us, whether it be a grandparent, parent, child, friend or co-worker. And when this happens, many of us wonder why, and what happens next? Know this: death is never final.
Death is simply the spiritual essence leaving the physical body. Each one of us is born with this spiritual nature, our soul energy or spiritual essence. We are given a physical body to carry us through this journey on Earth, and throughout this life journey our physical bodies change. However, our spiritual essence remains constant from before our birth, and carries us forward to many other realms and new incarnations, beyond the physical death at the end of this lifetime.
My clients are often concerned about their departed loved ones. Is my mother in pain? Is my family okay? Is my child still suffering? Is my husband safe? Is my friend stuck in between worlds because she took her own life?
The simple answer to all these questions is: yes. When we pass, our physical body is no longer needed and our spirit simply returns to the Highest, or Heaven, or Universal Love, or Source. There is no 'hell' or 'bad place' after this life. It is all good for all of us. It is a place of peace and simplicity. A plane of existence or realm of the utmost, purest, highest state of unconditional love.
When we lose someone close to us, the essence of their spirit returns to us at different times after their passing. You may see, hear, sense, or even smell them, and sometimes even feel them touch you. All these experiences are real. If you feel them around you, they are there. If you feel a feather like touch on your cheek, they are there. If a scent reminds you of someone, they are there. If you swear someone just sat on your bed, but no one is in your room, they are there.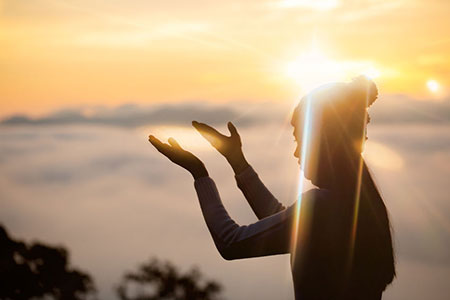 We are all surrounded by spirit guides and angels. These otherworldly beings have been with us since birth, and it is their mission to protect and guide us. But who are they, exactly?
Depending on your primary energy (feminine, masculine, or non-binary) your guides will likely have similar forms of energies. These guides are loved ones and friends who have passed on and are awaiting rebirth. They may even have been animals or one of your pets in their former life.
Most of us have a main guide, plus others who play a secondary role. Some may be around  us for our entire life, while others are temporary, or stay only for a specific purpose or to teach a specific lessons, or point the way to a specific destination or solution. The one thing all of them have in common is unconditional love and acceptance – the kind of caring that we often seek among the living, but only rarely find.
Guides are around us all the time, whether we are aware of them or not. They know us better than we know ourselves, and they are able to anticipate what we need.
How do we know they are there? For the most part, they are invisible to us, but can be sensed in other ways. Sudden flashes of inspiration, a favorite song playing when we turn on the radio, the feeling of a hand on your shoulder. Those are all a sure signs a spirit guide or guardian angel is speaking to you.
So, is it possible to communicate with these invisible spirit beings? Of course! Each time we pray or meditate, we are speaking to them. Silently asking for help will call them to our aid. Even if we engage in something meaningful to us, like our hobby or a creative pursuit, there is a dialogue with spirit guides, since they are the source of all inspiration. For some people, journaling, especially of their dreams, is a good way to listen to what their guides are communicating.