Published
November 23, 2018
|
By
Shani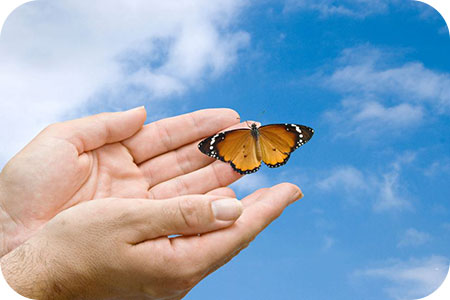 It really is the little things in our daily lives that sometimes matter most. And we are often more likely to remember those things. One of the little things that can touch our hearts most are gestures by kind people, which I have experienced so much of these past few weeks. They can be any random act of kindness – or even an observation when we suddenly become aware of how much such little things really matter! We may pass by beautiful scenery a hundred times and never pay attention, until one day it suddenly strikes a deep cord with us.
Just yesterday, a client said something to me which moved me deeply. "I just want you to know that when you enter a room, your heart enters first," she said. I pondered her words for quite a long time, and will now always remember how it affected me deeply. Also, I was struck by the way her words came as if from nowhere, and that during a psychic reading which should really have been all about her and her concerns. What for her might have been just a quick gesture of appreciation, mattered very much to me… and it always will be remembered.
Recently, this same lady told me about a beautiful butterfly which had appeared at her window during one of our readings. Knowing the profound transformation she had been going through, and the beautiful soul that she is, no wonder all of her helpers on the other side wanted her to be aware of their presence in her life at this challenging time.
Posted in

Life Design, Lightworkers, Love & Relationships, Paranormal Phenomena, Spirituality
|
Tagged

animals, appreciation, awareness, beauty, compassion, consciousness, gratitude, joy, kindness, life lessons, memories, Paranormal Phenomena, pets, psychic reading, respect, signs, spiritual awareness, spiritual messages, Spirituality, synchronicity, transformation, unconditional love, words
|
Leave a comment