Published
November 8, 2018
|
By
Julie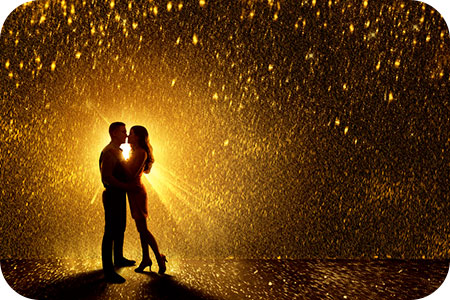 Focus on ways to improve and increase romance in your life. If you are single, be sure to make your list of all that you desire in a mate. Be active in your community and don't say no to invitations that may actually be a romantic connection your Spiritual Team is trying to help you make.
Each of us has a Spiritual Team that is constantly trying to guide and direct us in our life. When we are wanting to change something or attract a new mate it is imperative that we enlist the help of our Team. Our Team will try to get our attention through a variety of means, including our thoughts, lyrics to a song playing on the radio and conversations we have with other people.
Invite your Team to help you find new love and then be on high alert for the action to take to make that happen. Sometimes you might hear a whisper in your ear to join that class or take the dog for a walk, and so on. Whatever you do, don't ignore it or talk yourself out of it.
Posted in

Angels, Lifestyle, Love & Relationships, Self-Help, Spirit Guides
|
Tagged

angel readings, Angels, compassion, desire, fulfillment, guidance, happiness, inner guidance, intimacy, kindness, love, partner, passion, patterns, power, relationship, romance, sensitive, sex, sexuality, signs, Spirit Guides, spiritual messages, thoughts, unconditional love
|
Leave a comment