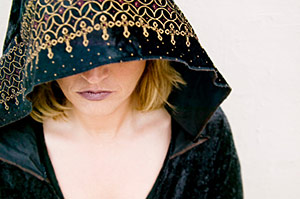 The High Priestess is the third card in the Major Arcana but is numbered as '2′. It's because The Fool is associated with and numbered as '0′. The empowerment and insight shown in The Magician needs its' other half, or female counterpart, the high priestess to realize its' full potential.
While The Magician works with his magical tools laid out in front of him, the High Priestess possesses the gift of inner magic, or intuition. This is one of the cards that are associated most strongly with intuition, destiny, and psychic ability. This card is associated with the Moon and also represents the strength, insight, and divine wisdom associated with the feminine energies. Read the rest of this entry »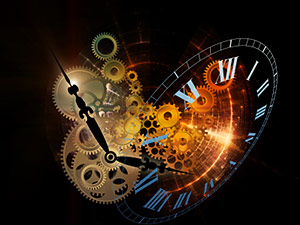 Delay is sometimes more important than we realize. We often berate ourselves for not doing something on time, perhaps it's not going to visit someone, or not picking up the telephone to make a call to someone who might feel better just knowing that we care, but there are always reasons for delays.
Very often we can't see it, but there's a plan at work in our lives and the lives of every individual on this planet. When we try to force things to happen, they often don't do the good that we anticipated they would. This is because there is a perfect time for everything, and in our eagerness to think that we're important we can ignore subtle clues that the universe is giving us. Think back on your life. Very often, when you have kept postponing doing something, or something hasn't happened in what you might have considered to be the 'right' time, it has worked out perfectly anyway! In fact, probably more perfectly than you could have imagined. Read the rest of this entry »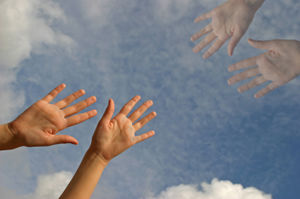 This is such an important subject I wanted to share some of my knowledge in the hopes that it may help others. I often am asked the question, "How do I recognize if my departed loved one is with me?"
When someone crosses over to the other side, they connect to us through symbols and signs mostly things we would not normally recognize in our daily life. Have you ever driven down the road and heard a song on the radio and then thought of someone on the other side?  This is their way of communicating to you!
A bird flying past you, a certain smell, a picture or an image that brings your loved one to mind is their way of saying, "Hey we are here." Dreams are also a way to connect to those that have passed, but we often do not recall our dreams after we wake up, so this avenue is less traveled by the spirits. Read the rest of this entry »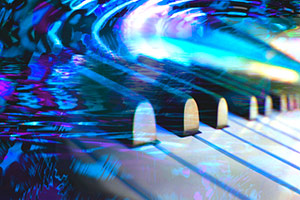 I've always loved music. Besides being soothing and an all round mood and energy shifter, it's been used to communicate with others since the dawn of time. I will frequently get a song in my head in two specific ways: some are from my mother; and those that are not from my mother. The 'mom songs' are Sunday school songs, the "not from mom' songs include everything else.
Popeye the Sailor sang a song, "I love to go swimming, with bowlegged women, and swim between their knees". One day I woke up to that song in my head and couldn't figure out who, why or what? I kept coming up blank. I knew that I knew the song from the past, but I couldn't remember exactly where I knew it from. Read the rest of this entry »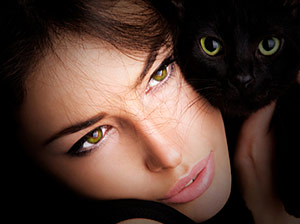 Two weeks ago, while going about my Sunday morning routine, I spotted an unfamiliar cat roaming around my garage. I watched it for a while to see if it was our neighbor's cat, but it wasn't.  It looked like it was a kitten so I went outside to give it some food.
I took the food outside and it hid from me, but as soon as I came back in I spotted it devouring the dish I had set out. It was then that I realized that not only was it a kitten, but it was a badly injured kitten. The side of its neck was red and infected with the skin and fur still attached. It looked to be in very bad shape. Read the rest of this entry »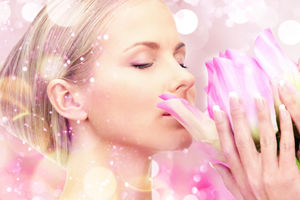 Many people desire to have a mystic experience. They wish they could see an angel, an apparition, have a vision or hear the voice of the Divine. Many people consider other individuals who have seen or heard such things as being very lucky. But luck has nothing to do with it; nor does being a saint or a strict religious person.
The key to having a mystic experience lies in taking the time to connect with the Divine in the silence of your own soul, or meditating on spiritual things. We have to connect with Spirit in order for Spirit to connect with us; and then we have to get out of our own way. Read the rest of this entry »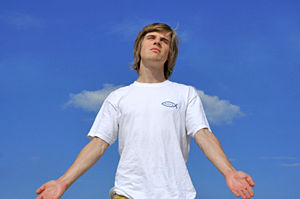 I have met many people in my day that I could have bet my life were angels. They came in at just the right time. It would be a message or a sign; something to just direct me in a way so that I could stay on course.
Whenever I ask God to give me a sign, these people, or shall I say 'angels' appear in my life. It would sometimes be nothing more than a casual conversation in an isle at the grocery store, or at the library – random communication with strangers. I these memorable moments I always get a message that answers questions to things I need to know from the Universe.
I have always known that when we are connected to the Light, or the Divine, God works through everyone to helps us all stay in tune, or on a higher frequency. If we listen, and if we are truly aware, we will never be misled on our journey on this planet. Read the rest of this entry »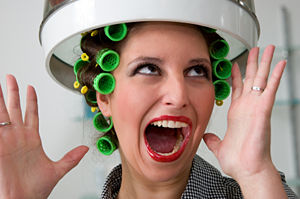 Albert Einstein coined a number of wonderful sayings about the intuitive mind. This one though, is my personal favorite: "Coincidence is God's way of remaining anonymous".
It reminds me of when you get in sync with the Universe and everything just starts to flow, or when the opposite appears and nothing goes right and you face numerous 'dead ends'.
Lately, I've been doing a lot of work with intentions, and "I am" statements. The effort seemed to pay off in multiples around the end of last year. A couple of days before Christmas, both my daughter and I needed haircuts. Normally, we book back-to-back appointments, but around that time of year, especially right before a major holiday, unless you had scheduled it long in advance, you can forget about it. But we were in luck – they had just had a couple of cancellations. Read the rest of this entry »