signs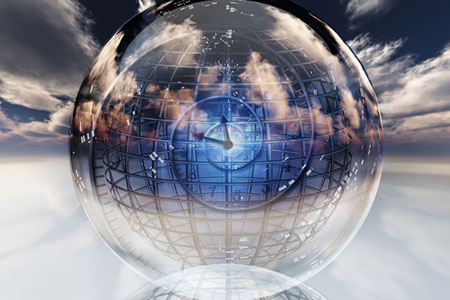 Several bald eagles flew in above me this morning, as I drove along a peaceful country road, which I travel several times a week. For the past month or so, I've been seeing these eagles roost in one particular area along my route.
I usually see them poised in stillness upon the bare branches of the winter trees. But today, most of my sightings were of them circling in flight overhead, crossing back and forth over the road.
Sometimes they appeared to be pursuing their prey, other times leading their young, or simply enjoying the freedom of gliding through the sky beneath the beautiful morning sun. This occurred in several places along my journey, spanning a range of miles beyond the one roost and eagle family I've been witnessing.
Before, during, and after my way was bedazzled with this abundance of bald eagle beauty, my thoughts had been steeped in the topic of time. I sensed the eagles crossed my path to affirm and guide me in my contemplation of eternal time.
I also sensed they came as signs of a shift in my life. They were reminding me that what has been waiting in my life – energy that has been paused, stuck or still, resting, gathering, or incubating – is beginning to move on the horizon of visibility, and gradually gaining momentum.
When I arrived home, waiting in my mailbox was a pamphlet with the printed words: The Times Are Racing. Well, message received loud and clear! It's time to express my appreciation of time.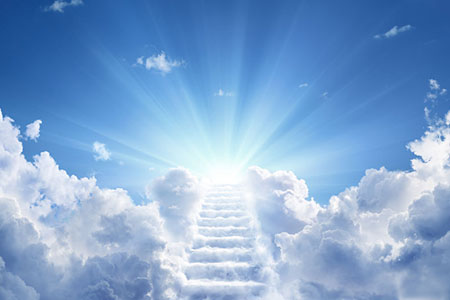 Most of us have lost someone dear to us, whether it be a grandparent, parent, child, friend or co-worker. And when this happens, many of us wonder why, and what happens next? Know this: death is never final.
Death is simply the spiritual essence leaving the physical body. Each one of us is born with this spiritual nature, our soul energy or spiritual essence. We are given a physical body to carry us through this journey on Earth, and throughout this life journey our physical bodies change. However, our spiritual essence remains constant from before our birth, and carries us forward to many other realms and new incarnations, beyond the physical death at the end of this lifetime.
My clients are often concerned about their departed loved ones. Is my mother in pain? Is my family okay? Is my child still suffering? Is my husband safe? Is my friend stuck in between worlds because she took her own life?
The simple answer to all these questions is: yes. When we pass, our physical body is no longer needed and our spirit simply returns to the Highest, or Heaven, or Universal Love, or Source. There is no 'hell' or 'bad place' after this life. It is all good for all of us. It is a place of peace and simplicity. A plane of existence or realm of the utmost, purest, highest state of unconditional love.
When we lose someone close to us, the essence of their spirit returns to us at different times after their passing. You may see, hear, sense, or even smell them, and sometimes even feel them touch you. All these experiences are real. If you feel them around you, they are there. If you feel a feather like touch on your cheek, they are there. If a scent reminds you of someone, they are there. If you swear someone just sat on your bed, but no one is in your room, they are there.