Published
July 17, 2019
|
By
June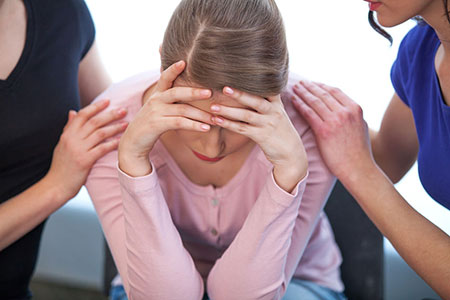 Recently, a very dear friend discovered that her partner, who she had been living with for the past three years, was secretly battling an addiction to narcotics. She discovered this in a very hurtful way.
They were getting ready to go out for the evening and she was looking for a specific item of jewelry. When she could not find what she was looking for, she asked him if he had seen it anywhere. He tried to downplay the situation and persuaded her to pick another piece of jewelry to wear. He was sure it would soon turn up.
But my friend was on a mission. That piece of jewelry was her grandmother's. She would have never misplaced it. After more searching, she eventually discovered that almost all of her jewelry was missing! Thinking they had been robbed by a visitor, she was naturally upset. For weeks my friend was obsessing over what had happened to her jewelry.
Finally she asked for help from her guides, that the truth be shown to her, and sure enough about a month after the first discovery of missing items, she was sorting laundry and checking pockets when, to her surprise, in one of her partner's pockets she found her grandmother's diamond earrings!
Shocked, she began to question him about why her earrings were in his pocket. Did he find them somewhere and put them in his pocket, then forgot about them? She was sure there had to be a legitimate reason for this discovery. After all, this is the man who she has lived with, loved, and trusted, for several years. The thought of him actually being the thief never came to mind. Continue reading →
Posted in

Healing, Intuition, Life Design, Lifestyle, Love & Relationships, Manifesting, Self-Help, Spirit Guides, Spirituality
|
Tagged

abuse, addiction, adversity, boyfriend, challenges, courage, faith, friends, growth, guidance, Healing, honesty, hope, inner guidance, inner strength, jewelry, life lessons, obstacles, pain, partner, perseverance, prayer, reality, recovery, self-care, self-delusion, self-empowerment, self-help, self-love, signs, Spirit Guides, spiritual guidance, spiritual messages, suffering, support, synchronicity, trauma, trust, truth, Universe, vulnerability
|
Leave a comment