privilege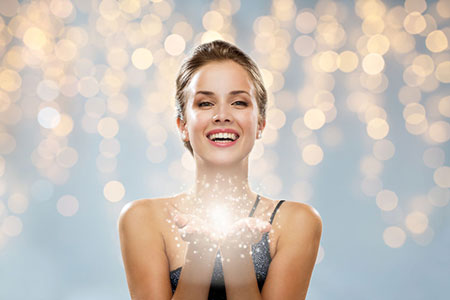 Maybe you have heard someone say you need to trust in the Universe. However, this is not always easy and learning to trust really is an art and a practice, particularly if you are going through a somewhat challenging time. Nevertheless, if you really work on your ability to do this, the results can be so rewarding. It can really benefit you to put your faith in the Universe, and here is how you do it
Surrender To The Flow
Believe in the power of Universal Love. Yes, the Universe really is unconditionally loving and indeed does have your back. Fully taking this on board, will help you to gently surrender to the Universal flow.
Adopt a daily mantra to affirm to yourself, such as, "The Universe totally supports and loves me unconditionally." By doing so, you will be working with the Universe, to help you attract all that what you need in order to enjoy a full and abundant life, and also place yourself in a position where you can help others do the same.
The Universe should not be seen, however, as a mechanical dispensing system that dishes out a person's wants and needs to satisfy their every whim. However, it is perfectly okay to work with the Universe to improve your life, as well as help other people do the same.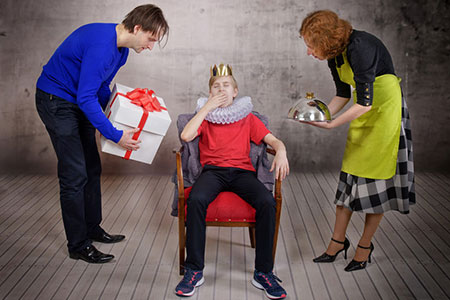 Are you an enabler? Enablers come in all forms. I was one. I did it to my children. I was a single mother, and guilt motivates us to think we are doing the right thing, when in fact we are only crippling the recipient. I was also a child enabled by my parents, and the road to get my head straight was long and painful. They didn't want to say no, so being brought up in an environment where everything is handed to you as a child, creates a crippled adult.
The television series My 600-lb Life, is a good example in my opinion. The people featured in the show are basically hostages in their own beds, due to their obesity. And each and every one of them is enabled by loved ones, family or friends bringing them more, and more unhealthy food. These people cannot go to the store themselves anymore, and yes, they may have eaten their way to where they are, but with the help of their enablers they are continuing to gradually destroy themselves. Is this really the answer? Because they love them and they can't take that person being mad at them?
I've seen this with parent-child relationships. Guilt often compels the giving parent to give, until they bleed, and teaches the child that all they have to do is protest or create a drama, and they get their way. The results can be devastating.