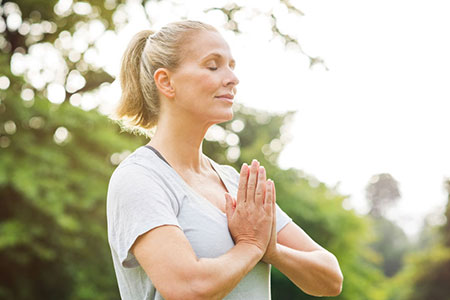 Recently, I had time to reflect on different aspects of my own life and where it was, or wasn't going. I was starting to feel self-pity creeping up on me, and had to act to shift my energy out of that negative space, as it would trickle off into other areas of my life.
I was supposed to attend a celebration with family on a Wednesday, as well as a gathering with another group of relatives on the following Saturday. But I wasn't prioritizing my own needs and well-being, and the Universe decided to put an end to my plans.
To cut a long story short, on the Wednesday, instead of going to the party, I landed in the local hospital emergency room, as my knee gave out and I could not walk. The Universe was telling me to rest – to sit down and get my priorities back in order.
My priorities have always been my children and grandchildren, and that hasn't changed. However, my views on the recurring family drama, with regards who can go see who, and when, and where, and how, has significantly changed. I have decided to let go of always trying to keep the peace, and please everyone. I no longer wish to expose myself to the unnecessary stress and commotion of it all.
I let it go by simply asking my angels to deal on my behalf with all the stuff that I could no longer hold inside and carry, and take it off my shoulders. And yes, it took me a couple days to realize what was needed, but as soon as I did this, the need for walking with a cane started to disappear and the pain and swelling in my knee has been minimal the last couple of days.