Random Acts Of Kindness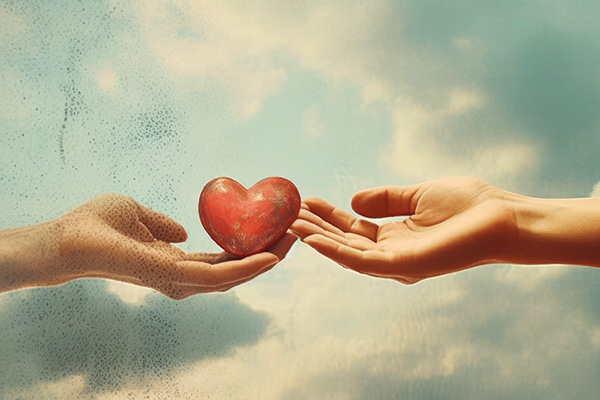 I was at the gym the other day, working out while feeling really sore and demotivated. It was about to rain and I was just feeling so uncomfortable and miserable.
As I reluctantly lay back in this machine to kick my legs out, I saw a woman limping over to another machine across from me. She was clearly struggling, but you could tell that she was determined, even though she was having a hard time. I thought to myself that I should not be so negative about my own situation because it was just a little muscle stiffness. That brave lady was obviously dealing with so much more.
I experience this kind of scenario all the time in life. Whenever I feel deprived, unlucky, or self-pitying, my guides remind me to count my blessings and check my privilege. Instead, I need to remember those who are truly in need and how much the less fortunate have to go without.
Did you know that an estimated 828 million people in the world go hungry every day? This means about one in ten people on the planet does not have enough food to meet their basic needs. You may be thinking, what can I do about it? Well, I can only speak for myself. I recently decided to donate a pound of canned goods or a bag of groceries to those in need for every pound of weight I lose. It keeps me in check and reminds me to be thankful that I have food on my table every day!
Those who bring sunshine to the lives of others cannot keep it from themselves – James Matthew Barrie
There is always someone else in life who is worse off. We must never think that God, Source, Spirit, the Divine is picking on us or that the universe is withholding something from us, because everyone has their own cross to bear. How we deal with it will determine how our life journey will unfold. The power of our mind to deal with situations will either make life easier for us or more difficult.
When I see someone who is worse off than I am, I try to help them. It makes me feel good and takes my mind off my own problems, which are often rather insignificant and silly to worry about in the grand scheme of things.
Last year I made some scarves for children who have nothing, and it made me feel fantastic! So I'm planning to do it again this year. I love helping people and making their lives easier.
Carry out a random act of kindness, with no expectation of reward, safe in the knowledge that one day someone might do the same for you ~ Princess Diana
When we indulge in self-pity or a victim mentality, we tend to dwell on our perceived misfortunes and even feel powerless to change our situation. As children of the Divine, we are better than this. By shifting the focus from ourselves to the needs of others, acts of kindness help us feel more connected, grateful, and in control of our lives. It gives us a sense of purpose and reduces our stress levels by distracting us from our own problems and worries.
The next time you feel that things are not going well or that something is missing in your life, know that there are others who are suffering far worse than you. Instead of feeling sorry for yourself, reach out to help ease their suffering. Go and put a smile on someone's face today. All it takes is one random act of kindness.

About The Author: Moon Goddess

Moon Goddess is a third generation empathic healer and seer. She started to give healing readings to people more than 20 years ago. She has always been interested and studied all things metaphysical from a young age. Being hypersensitive she can feel and see things before they happen. Utilizing the Tarot, and with the help of her Guides, she is a source of support for many people all over the world. After he passed over, her grandfather kept his promise and came back to say goodbye and gave her the most amazing experience. Moon knows there truly is a Heaven, and it is wonderful! Sharing her experience has helped many people after they have lost someone, or anyone experiencing some form of grief. Get a reading with Moon Goddess now at PsychicAccess.com.