Random Acts Of Kindness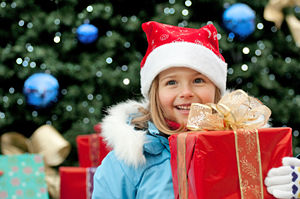 I was at the gym the other day, working out and really feeling sore. It was about to rain and I just felt so uncomfortable and miserable.
As I lay back into this machine and about to kick my legs out, I saw this girl who was limping over to another machine across from me. She was struggling and you could tell she was suffering. I thought to myself I should not be feeling so negative about my own situation, as it was only a little joint pain. The girl obviously was suffering much worse.
I see this kind of scenario all the time in life. If I ever feel like I just can't make that final cable bill payment this month and will have to wait until I can afford it, I try not to feel deprived. Instead I remember the needy and how much those less fortunate have to do without.
I also decided I am going to donate a pound of canned goods or a bag of food to the needy in exchange for every pound of weight I lose. I'm going to give back. It's a win-win situation.
Those who bring sunshine to the lives of others cannot keep it from themselves – James Matthew Barrie
There is always someone else in life who is worse off. Never think that God is picking on you, as we all have our own cross to bear. How we deal with it will be the deciding factor in how our life experience will go. The power of our mind to deal with situations will either make life easier for us or more difficult.
When I see someone who is worse off than me, I try and help them. It makes me feel good and keeps my mind off of my own troubles, which are really pretty silly to worry about in the grand scheme of things.
Last year I made some scarves for children that have nothing, and it made me feel so good! So, I'm doing it again this winter. I love to help people and make life easier.
Whenever you think things are not going well with you, just know that there are others suffering far worse than you. Instead of being consumed with self-pity, reach out to make their pain a little less. Go and put a smile on someone's face today. All it takes is a random act of kindness.
About The Author: Moon Goddess

Moon Goddess is a third generation empathic healer and seer. She started to give healing readings to people more than 20 years ago. She has always been interested and studied all things metaphysical from a young age. Being hypersensitive she can feel and see things before they happen. Utilizing the Tarot, and with the help of her Guides, she is a source of support for many people all over the world. After he passed over, her grandfather kept his promise and came back to say goodbye and gave her the most amazing experience. Moon knows there truly is a Heaven, and it is wonderful! Sharing her experience has helped many people after they have lost someone, or anyone experiencing some form of grief. Get a reading with Moon Goddess now at PsychicAccess.com.