Posts Tagged 'out-of-body experience'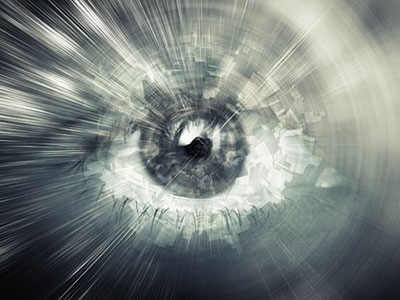 Remote viewing is the ability to see beyond what is accessible to the normal senses. The remote viewer can see beyond the present time and space. It is a form extra-sensory perception, also known as clairvoyance or astral projection. It can be used to gain access to information that is not accessible to the normal senses, and can even be used to predict the outcome of a future event.
For example, the remote viewer will be able to describe a place on the other side of the world, which they have never seen or visited; or describe an event that happened long ago, or will happen in the future.
In my opinion remote viewing can't be taught or trained. It's something that you're born with. Your remote viewing skills may be improved through training, but do you need the basic extra-sensory ability as a talent to begin with. Read the rest of this entry »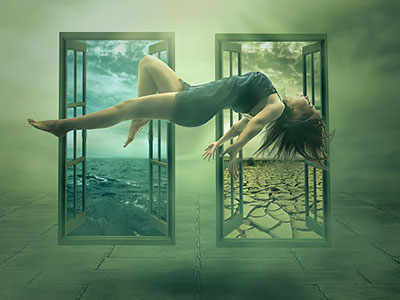 Astral projection is a natural occurrence for every human being. Whether we realize it or not, we do separate from our physical bodies every night during the dream state. This is the reason why we sometimes awake feeling more tired than when we went to sleep. Some nights we are more busy during our sleep, visiting other souls and working on special projects, than during our waking hours.
How is astral travel possible?  Basically, there are seven bodies that make up our complete self. First, we have a dense physical body. This is our human flesh and bone body. This in turn is connected to our Etheric body. I believe that the Etheric body attaches us, at certain body points, to the physical body. This is the body that is often seen by psychics at the point of death of the physical body. Read the rest of this entry »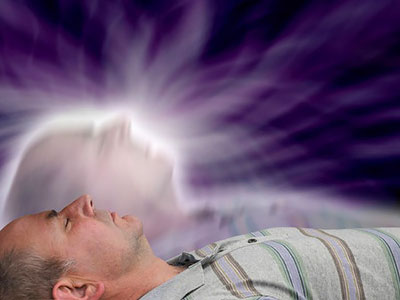 For many years the phenomenon of out-of-body experiences (OBE) has intrigued doctors, scientists, scholars, theorists and spiritualists.
Most often OBEs are associated with illness or traumatic incidents, but in 2007 British and Swiss researchers published studies describing how it may be possible to produce OBEs in healthy people.
Some experts believe that the subconscious takes us out of our body at night. It is believed that with practice you can use this to your advantage and train your subconscious to actually 'wake you up' after it has left your body. There are many methods to use to impress this idea on your subconscious, including listening to subliminal OBE suggestion tapes, affirmations, visualizations, reading books, and listening to music that has OBE-suggestive words. Read the rest of this entry »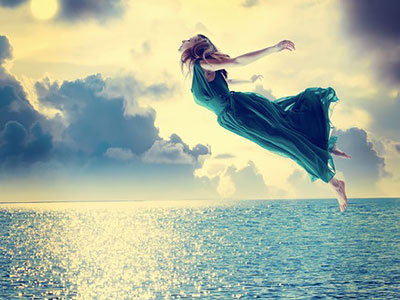 I have been contemplating how often a friend's photo on social media, a call from a customer, an advertisement, the written word, or an overheard phrase has triggered a really significant memory for me. This was the case again last night, when the word "bliss" featured in a commercial for chocolate on my TV screen. For some reason this prompted a memory from many years ago.
I was working temporarily in a retirement home as a caregiver. Although I didn't have long-term plans to remain in that job, I loved working with the old people, and used to give them reflexology treatments and healing massages in my free time. The short treatments gave them great relief, and they began asking if I would come back and help them again.
This caused a lot of animosity with the rest of the staff, who were already unfriendly towards me. They made it clear that I was not 'one of them'. I was the outsider, and not from 'their village.' The home's matron asked me to stop doing any healing or therapeutic work with the residents, because it was not in my job description. Read the rest of this entry »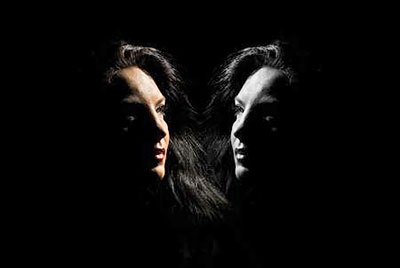 There are many ways to obtain the same result in spirit communication, as many roads will take you to the same destination. Using the psychomanteum is one way to reach out to the spirit world. It is a device to help a person communicate with the other side, including departed loved ones, pets and spirit guides. The prophet Nostradamus used a similar reflective device to experience out-of-body travels into the future as indicated in Dr. Raymond Moody's book.
Typically, the psychomanteum is an enclosed structure or chamber made of black cloth or wood, with a chair on one side facing a mirror on the other side. Some people also use a red darkroom light. A person sits in the chair gazing into the mirror, while relaxing enough to achieve a light trance state. In this altered state of consciousness it is easier for one to see visions reflected in the mirror. Read the rest of this entry »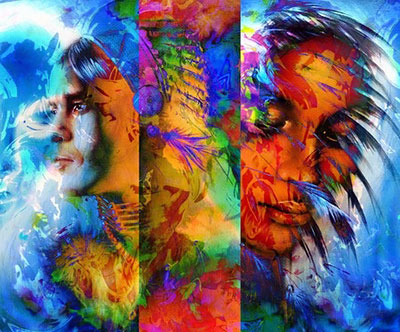 For many years I suffered with Post Traumatic Stress Disorder (PTSD) and sought out treatment for it with traditional counseling. Although helpful, it seemed to take quite a long time to unravel and change the symptoms. I suffered with anxiety, sleep deprivation and depression for several years.
One day through work, I met a woman who was trained as a Lakota-Sioux medicine woman. Her name was Irene and she was also a Reiki Master who could do distance healing. She taught classes in Shamanism, as well as Reiki. Curious, I began to take her classes and learn about Shamanism. Eventually, I would also seek treatment for the PTSD from her and have many remarkable experiences. Read the rest of this entry »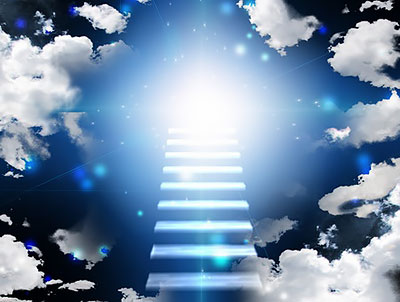 The shared death experience is a phenomenon that many have experienced. It is when someone who is close to you dies and you share a part of their transition experience. The shared death experience, like the near-death experience phenomenon, tends to be different for each individual experiencing the transition.
For example, my grandmother tells the story of when her mother passed, and right before she passed there was a type of glow that illumined her face during her passing. My grandmother, who has an affinity and connection to the angels, said that my great grandmother had an angelic look on her face just before she passed. This is one of many types of phenomena that can be experienced in the shared death experience. Read the rest of this entry »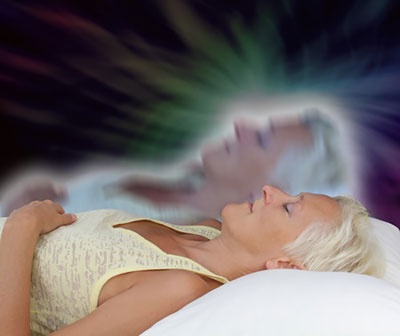 Out-of-body experience (OBE) is more generally known as astral travel or astral projection in esoteric circles. Many individuals find astral traveling helpful with their own personal development. They use this technique to visit places they would otherwise be unable to visit, or to meet up with loved ones on the other side. Astral travel is also a powerful way to meet up with your spirit guides, to visit future lives, and even for what is termed as "exploring the universe."
Now and again, my cynical husband will let me in on some of his more 'other worldly' experiences over the years. The most recent revelation was about how he used to leave his body at will. Over time, I have read of, and learned of various techniques to leave my body at will, but never dedicated enough time to master the art of astral traveling. Read the rest of this entry »