Published
June 4, 2020
|
By
Lucinda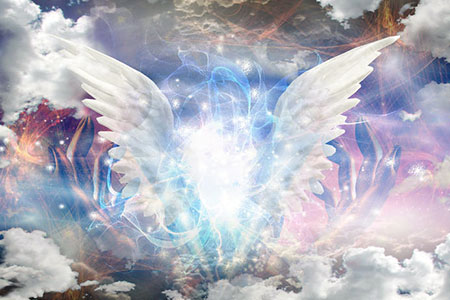 If 30 years ago, someone were to ask me what a medium exactly was, I would have said that it is someone who connects with those who have passed away. A typical response, you might say.  However, over the years, I have come to learn that there are different types of mediums, all of whom have something unique to offer by way of a psychic reading or channeling.
Should you be interested in employing the services of a medium, you would be wise to look at your particular needs, discuss these with the medium you feel the most connected to, and see how they can help you. Doing so should help you to get the very best out of your experience.
For the sake of your clarity, and for you to gain the best mediumship experience, here is what you need to know about choosing the right kind of medium for your particular needs.
Mental Mediumship
Mediumship of the mind. As the name suggests, this type of medium connects with their spirit guides using telepathy or extra-sensory perception (ESP). Their psychic abilities enable them to hear (clairaudience), see (clairvoyance) and feel or sense (clairsentience) messages from the world of spirit. Their messages typically involve afterlife validation that life continues after our passing, messages of love from the Other Side, and evidence that our loved ones are still around us.
Clairvoyance
Clairvoyance means 'clear seeing,' in that the psychic can see through their third eye or the mind's eye. Personally, I tend to receive premonitions of a more visual nature. Clairvoyants see mental images, symbols or visions of an outcome to a particular situation. Some can also see spirit in the form of light orbs, physical apparitions and other visual phenomena.
Posted in

Afterlife, Angels, Energy, Healing, Lightworkers, Mediumship, Paranormal Phenomena, Psychic, Psychic Phenomena, Psychic Readings, Spirit Guides, Spirituality
|
Tagged

Afterlife, angel readings, Angels, apparition, astral vision, channelling, clair senses, clairaudience, clairsentience, clairvoyance, clairvoyant medium website, cons, consciousness, crossing over, energy healing, energy medicine, etheric vision, evidential mediumship, extra-sensory perception, feeling, feelings, guidance, Healer, Healing, levitation, medium, mediumship, mediumship reading, mental mediumship, psychic abilities, psychic medium, psychic reading, Psychic Readings, psychic senses, sensations, sense, sensing, sixth sense, spirit communication, spirit contact, Spirit Guides, spiritual guidance, spiritual messages, The Other Side, trance, trance mediumship, transfiguration, visions
|
Leave a comment