mediumship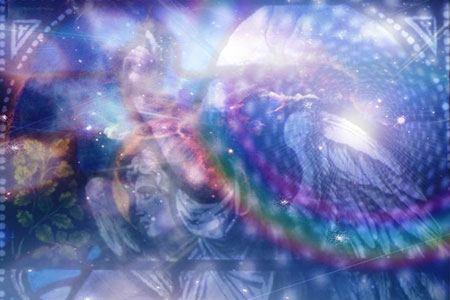 Seeing has always been a matter of believing. That is why many humans struggle to accept the existence of other dimensions and alternate planes of existence. They find it difficult to believe that the spirit realm co-exists side-by-side with us, because they cannot see it.
From very early childhood I have been blessed with the ability to 'see.' Believe me, if everyone in our world was clairvoyant, the world might just be a better place by now.
Just imagine! No more hatred and cruelty, no more greed and violence, and no more people stepping on their neighbors for various selfish reasons. More love, more peace, and more joy for everyone. If everyone could see the things that I sometimes see, I think people would be more concerned with elevating their spiritual growth and fulfilling their soul purpose.
I remember the first time seeing spirit. I was a little girl and did not comprehend what was happening? They were there, but also not. I could kind of see through them? Confused and frightened, I immediately ran to my mother. Her answer to me was: "No need to be scared. Don't pay too much attention to it, Gabby. Everyone in the family sees these things. They will not hurt you."
Since that day I have always felt very privileged and blessed to be able to 'see' spirit.
Over the years years I have also seen my guardian angel, who really looks like an ethereal being from a painting. The most beautiful colors and breathtaking light emanates from my angel. I remember thinking is it a man or a woman? It was truly magical and comforting. Angels are very real.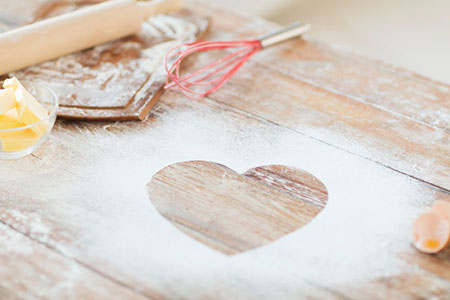 I had an unusual childhood as the member of a psychic family. I also grew up in a haunted house, which is something we did not openly discuss in those days.
One particular 'ghost' story is something I will never forget. It was one of those unusual instances where my psychic abilities would not provide any of the answers. It was also an incident that would change my family forever.
My mother was terminally ill and shortly before she passed we were sitting in the living room talking to her. She kept referring to this woman she saw cooking dinner in the kitchen. She described the woman as being in her early 60's, with an apron and light brown hair. My mother was not pleased that this stranger was busy cooking in her kitchen. What was she doing there?
Although we are a highly intuitive family, none of us saw or felt the presence of any 'woman' at that time. There certainly was no ghost in the kitchen. If there was, we would have sensed something. We were not sure if my mother's words were merely a side-effect of the medication she was on, or whether she was getting ready to leave this life, which may have been causing her to hallucinate. None of us really knew what to make of the strange 'woman in the kitchen' she kept seeing.
My mother passed away shortly thereafter. About six or seven months later my father announced that he had met a new woman and that he really liked her. Time went by and one day my father told me he was going to ask his new girlfriend to marry him.
I had never met the lady before and not knowing who she was I wanted to be sure if she would be the right person for him. What if she was just trying to take advantage of him? But this time my psychic abilities let me down. For some reason I just could not pick up on who this woman was that my father was planning to marry. This is something that sometimes happens to psychics when they try to read for themselves, or for the people close to them.