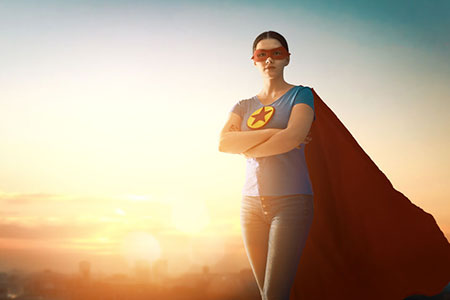 Our world has lately been feeling like a carnival ride gone awry. Despite all the madness, one thing bears remembering: the innate resilience of our spirit.
We are still here, and we are still standing. And we are willing, able, and capable to forge ahead. For many the move forward will be in a completely different direction than before, while for some the path has merely been adjusted to better suit us.
To be resilient is to be able to withstand or recover quickly from difficult conditions. Resilience is the ability to bounce back into shape, after being bent, stretched or compressed. This is the essence of what our spirit is designed to do.
Our spirit or soul is the eternal part of us that connects us to the Divine, Source, God, the Universe. It is the Spirit we call upon to show us the way, carry us through, or facilitate the manifesting our dreams, goals and aspirations. It is that unbreakable, unshakeable part of us that fuels us to continue to move forward regardless of circumstance.
Spirit is also the place where our hearts and minds find peace,  love, compassion and understanding. Every time our spirit is stretched beyond normal bounds, and we bounce back, we are even stronger, more confident, more loving, and more certain of ourselves.
Through surviving much adversity, we also come to understand that because of this resilience, what we are made of is not meant to be broken. If anything this resilience allows to stretch even further, reach even higher, and accomplish even more.