guardian angel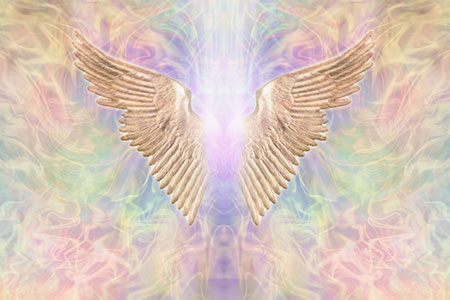 True abundance and well-being is the natural state of the human soul. We are meant to dwell in abundance and well-being, because we live in an abundant, harmonious universe.
However, there are some people that constantly dwell in lack consciousness and a scarcity mentality, which is then reflected in the lives they live. This will often emerge through the negativity and judgments they have about their circumstances, as well as their endless criticism and envy of others.
Angelic energy allows us to move from this mindset of limitation and lack into the true abundant flow of the Universe.
Sometimes people confuse 'abundance' with the collection of wealth, prosperity and material things. Yes, collecting these things can be one aspect of abundance, but true abundance is way more than just material prosperity.
True abundance is to have enough of all that we need to accomplish our higher purpose and fulfill our spiritual destiny. This includes many other valuable things, beyond money and material comforts, such as enough time to reach our goals; a healthy work-life balance; nurturing relationships; good health; adequate energy and vitality; a sense of purpose; spiritual wisdom and authentic living; and lots of love, happiness and joy. These are the true luxuries of life!
An angel of abundance helps us to get into the flow of abundance, and help us understand that abundance is meant to flow. No wonder we refer to money as "currency." The very name that we use to define our medium of trade in this reality, has its root in flow. An angel of abundance is therefore not so much about delivering lots of material stuff to us, but more about awakening us to the natural flow of life and our true spiritual purpose in this lifetime.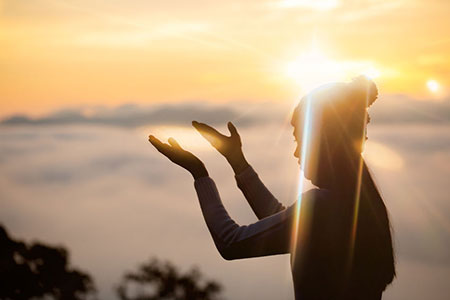 We are all surrounded by spirit guides and angels. These otherworldly beings have been with us since birth, and it is their mission to protect and guide us. But who are they, exactly?
Depending on your primary energy (feminine, masculine, or non-binary) your guides will likely have similar forms of energies. These guides are loved ones and friends who have passed on and are awaiting rebirth. They may even have been animals or one of your pets in their former life.
Most of us have a main guide, plus others who play a secondary role. Some may be around  us for our entire life, while others are temporary, or stay only for a specific purpose or to teach a specific lessons, or point the way to a specific destination or solution. The one thing all of them have in common is unconditional love and acceptance – the kind of caring that we often seek among the living, but only rarely find.
Guides are around us all the time, whether we are aware of them or not. They know us better than we know ourselves, and they are able to anticipate what we need.
How do we know they are there? For the most part, they are invisible to us, but can be sensed in other ways. Sudden flashes of inspiration, a favorite song playing when we turn on the radio, the feeling of a hand on your shoulder. Those are all a sure signs a spirit guide or guardian angel is speaking to you.
So, is it possible to communicate with these invisible spirit beings? Of course! Each time we pray or meditate, we are speaking to them. Silently asking for help will call them to our aid. Even if we engage in something meaningful to us, like our hobby or a creative pursuit, there is a dialogue with spirit guides, since they are the source of all inspiration. For some people, journaling, especially of their dreams, is a good way to listen to what their guides are communicating.