guardian angel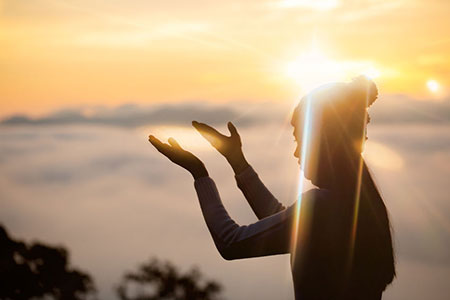 We are all surrounded by spirit guides and angels. These otherworldly beings have been with us since birth, and it is their mission to protect and guide us. But who are they, exactly?
Depending on your primary energy (feminine, masculine, or non-binary) your guides will likely have similar forms of energies. These guides are loved ones and friends who have passed on and are awaiting rebirth. They may even have been animals or one of your pets in their former life.
Most of us have a main guide, plus others who play a secondary role. Some may be around  us for our entire life, while others are temporary, or stay only for a specific purpose or to teach a specific lessons, or point the way to a specific destination or solution. The one thing all of them have in common is unconditional love and acceptance – the kind of caring that we often seek among the living, but only rarely find.
Guides are around us all the time, whether we are aware of them or not. They know us better than we know ourselves, and they are able to anticipate what we need.
How do we know they are there? For the most part, they are invisible to us, but can be sensed in other ways. Sudden flashes of inspiration, a favorite song playing when we turn on the radio, the feeling of a hand on your shoulder. Those are all a sure signs a spirit guide or guardian angel is speaking to you.
So, is it possible to communicate with these invisible spirit beings? Of course! Each time we pray or meditate, we are speaking to them. Silently asking for help will call them to our aid. Even if we engage in something meaningful to us, like our hobby or a creative pursuit, there is a dialogue with spirit guides, since they are the source of all inspiration. For some people, journaling, especially of their dreams, is a good way to listen to what their guides are communicating.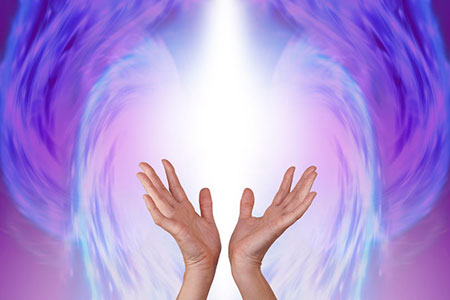 Now, more than ever before in our lifetime, angels are here to support, guide and comfort us in these challenging times. Angels always show up during times of great calamity and crisis. Many angel sightings or experiences have been witnessed during traumatic periods throughout human history. It is important to remember that they are ever-present, and waiting to be of service, love and support.
Over the years, I have seen time and time again that some of the key primary purposes of the angels in our lives is to remind and reinforce for us that we are not alone; that we can and will overcome the challenges we face at the moment; and to link us back to the best part of our hearts, which is where our true strength lies. It is that part of us which they hold sacred for us.
The angels have known us since before we were born. They have been watching over us as we have gone through triumph and tragedy, ever-vigilant, always supportive, they are loving and guiding us with signs and feelings towards our hearts desire. Through it all they remain unwavering in their faith in our ability to rise to the full expression of our hearts in all of life's circumstances.
They are friend to all, regardless of our diverse beliefs and sometimes misguided dogmas. They truly are here to serve all of humankind. More often than not they are subtle in their presence, and their voices come through in feelings of comfort, love, and peace. They also guide us with a deep sense of knowing that a course of action we are about to embark on is either advantageous, or dangerous. They are never judge nor jury; they are always our advocates without question.