guardian angel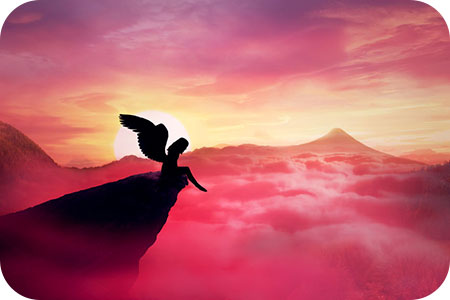 There are angels all around us, guiding us, whispering to us in our dreams, trying to get our attention. Life can get so busy that we often don't see or hear their subtle messages.
I was at a spiritual expo recently, doing readings and sharing messages. Several clients who sat down for a session, mentioned the intense energy they felt in the building that day. Some even experienced a glow or halo effect around the building, before they walked in.
Energy was indeed everywhere that day. There was the energy emitted by crystals on display, which we can entrain to balance our energies, as well as the many other sacred items the vendors were selling. There were also various kinds of healing techniques being practiced, as well as the many other metaphysical services being offered. But, most importantly, I believe there was the light inside each person that was amplified by our own Holy Guardian Angel.
There was an invisible connection happening with all of us there that day. We were seekers on the same path, acknowledging the Divine spark within each of us. Everyone was kind and patient.  I have experienced this phenomena repeatedly at spiritual retreats and events, but also in the everyday places of life. Life is sacred and we are magical beings.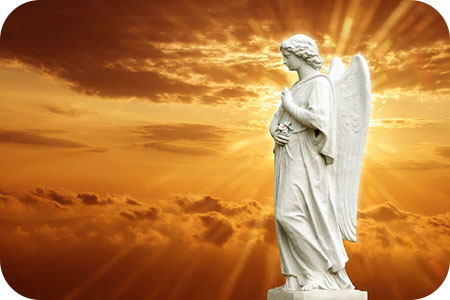 Often referred to as the 'Angel of Beauty' or 'God's Beauty,'  Archangel Jophiel can help to bring some gorgeousness into your life! She does this by helping you think beautiful thoughts which, in turn, helps to develop a beautiful soul.
Therefore, should you find that you suddenly recognize beauty in the world around you, or spontaneously find ideas as to how to create some beauty in your own life, then it may well be that Archangel Jophiel is close by to help you to enjoy a more beautiful life.
As she is the Angel of Beauty, Jophiel's energy is deeply feminine. Her main objective is to help turn any of your negative thoughts and feelings into beautiful ones. Jophiel does this by helping you to think positively about your life and your environment. Indeed, she can help to fill your heart with sheer gratitude, happiness and love, and will assist you in the art of self-care, so that you cannot only help but beautify yourself, but also help others do the same.
That said, as much as Archangel Jophiel is an asset in creating outer beauty, such as achieving a lovely skin, hair and physique, equally she can help make you beautiful on the inside too. She is also a valuable ally with regards to beautifying your home environment.