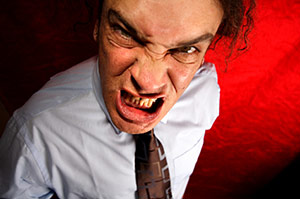 Psychic attack is often launched against others out of an unconscious, or conscious desire to demean or sabotage the other person. This urge to harm another often stems from willful misinformation.
Sometimes people who consider themselves to be a superior professional in their field, may develop a misinformed opinion, deliberate or otherwise, of another person with whom they work. Instead of being honest and speaking directly to this person they think so little of, or bothering to get to know them, they make assumptions. Instead of resolving the issue by communicating directly, they begin to indulge in frequent negative thoughts about the other person.
These negative, harmful thoughts go out into the universe in the form of dark energy and 'attacks' the psyche of the other person who these thoughts have been focused on. The attacker is therefore harming a fellow human being unconsciously through their mean-spirited and hateful thinking process. Read the rest of this entry »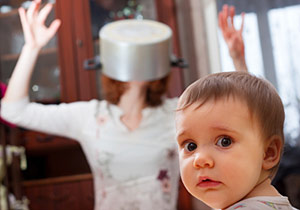 You've reached a point in your life where you have thought about having children. Chances are, you have already passed other milestones in your life, such as finishing your career and getting married, and you see having children as the next logical step.
Forget the fact that children are expensive. Keep in mind how much you make at your career per year. Children cost around $250,000 to raise over a lifetime. Divide that by 18 years and you get $13,888.88 per child per year.
It adds up pretty quickly if you have more than just one child, and can quickly put a strain on your already fragile finances.  With the current divorce rate at around 50%, never assume that you and your spouse will be together forever to help split the expenses. Read the rest of this entry »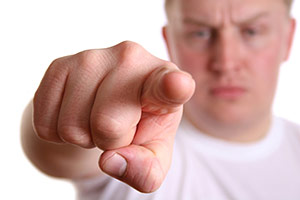 Why do people judge others? Have you ever walked down the street and someone would give you a weird look? Have you ever been in a store and someone would discuss you behind your back?
The reason I feel the need to be bring this up is because I get many calls on a daily basis where a client would tell me how someone has judged them or said something to hurt their feelings.
A week ago I had a caller who was upset, because the person who judged her believed that he can walk on water, and whatever he does in life… he is better than others. I felt bad for my client and I told her that she is better than what this man was telling her. He was trying to push her buttons. I feel when someone puts another person down by judging them, it is because they are trying to make themselves feel better. Read the rest of this entry »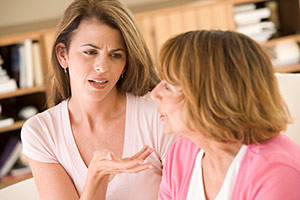 Every day we are bombarded with different types of situations and issues to deal with. We come into contact with different people from all walks of life. Truth is, we don't know what path they have taken to get where they are at, or what prices they may have paid in order to do so. When conflict arises with people, you must always keep that in mind.
I am reminded of a story I read in the news, of a man who slapped a crying toddler on a plane. He ended up getting arrested for it, but that's not the point. He was flying to Atlanta to take his only child off life support. Does that excuse his actions? No. It does however explain why his nerves would be more frayed than usual. Read the rest of this entry »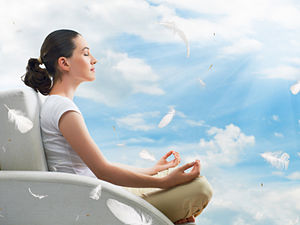 All of us, in our own way, experience stress on a daily basis.  At times stress is manageable and life seems to flow smoothly.  At other times the storms move in and we can easily become overwhelmed.
Several techniques can be utilized to reduce stress and manage pressures:
Watch your diet
When I experience stressful events, I am more careful about food selection. I avoid caffeine and sugar. I eat more fruits and vegetables. I even avoid red meat to some extent. Read the rest of this entry »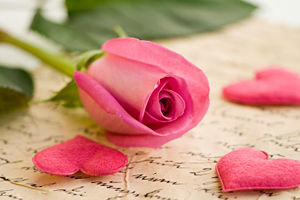 Destiny is often misconstrued as an unalterable outcome. Sometimes people will say, "It's my destiny. I can't change it." I believe that each of us create our own destiny by the choices we make.
I'd like to share an example from my life. Some months ago I noticed that my verbal communications with a specific person seemed to be deteriorating. I hired her to do some very important work for me. The nature of her work requires not only expertise, but also interest in the situation and the motivation to go the extra mile.
When she took me on as a client she believed me, and she believed in me. But I saw in time that her faith had shifted. I respect and admire her, so what she thinks of me matters. Read the rest of this entry »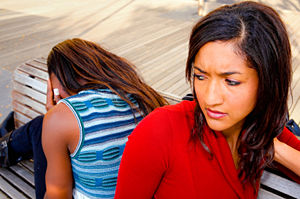 I had a client this morning who asked me a question that I have never been asked before. After my time with her, I thought about her question and asked myself the same question with reference to my own life.
Her question was pretty simple: Who can I confide in? Who can I trust? I took a look at certain people in her life and shared what I felt. I immediately felt that two specific people were not the kind of folks you would want to trust and confide in.
But I like to make sure everything is in agreement before I reveal this kind of information. So, I also asked her for her birth date, along with the dates for a few of the people she wasn't quite so sure about. Sure enough, it confirmed what I saw initially. Read the rest of this entry »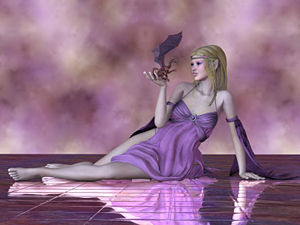 Until just a few years ago, I was unfamiliar with the art of spirit keeping. What does the term "spirit keeping" mean? Well, it's like having a close set of friends around who are there to help and assist you with just about anything you can think of!
But spirit keeping is different from having spirit guides or angels around, because these helpers I keep are Earth-bound spirits who you can ask to join your family. You can adopt one for yourself, or even ask that they adopt you!
These mythical creatures consist of almost any type of entity or being you can imagine, including faeries, nymphs, djinns, dragons, immortals and spirits. They are magical, and happy and willing to serve. Read the rest of this entry »