folklore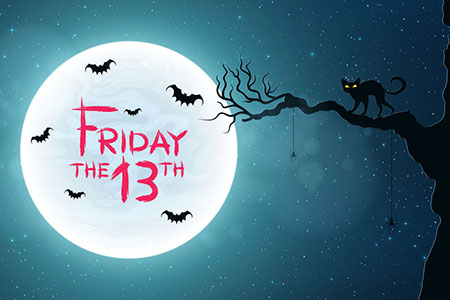 Superstition is a highly personal matter. For example, the number 13 was my Father's favorite number. It represented good luck for him. My dad was a highly intuitive man, always trusting his inner guidance when making important choices and decision. Things always seemed to work out well, whenever he paid close attention to his gut feelings.
I inherited his liking for the number 13. I guess you could say it is in my DNA. If given the choice of a number between one and twenty, I will always choose 13. My second choice is the number 3.
Like many people, I also love Fridays. It signals the end of the work week for many, and the start of the weekend. We generally seem to just be in better mood on a Friday. And while some people get the superstitious 'heebie-jeebies' about a Friday falling on the 13th day of a month, I absolutely love it. Yes indeed, thank goodness it's Friday the 13th!
You either love Friday the 13th, or fear it. There is not much middle ground in these matters. Every Friday the 13th is a great day for me. I wake up and put my feet firmly on the floor, feeling I'm lucky and grateful to be alive. Friday the 13th for me is like finding a four-leaf clover. It brings me good luck. Truth be told, I even feel more energized on a Friday the 13th, especially when it falls on a Full Moon.
Posted in

Astrology, Energy, Intuition, Lifestyle, Mediumship, Metaphysics, Psychic Phenomena, Spirituality
|
Tagged

beliefs, communication, energy, energy flow, energy vibration, fear, folklore, full moon, gut feelings, Intuition, luck, mediumship, moon cycles, mysticism, myth, occult, omen, psychic awareness, psychic medium, séance, spirit communication, spirit contact, spiritual messages, spiritual practice, Spirituality, superstition, The Other Side, traditions
|
Leave a comment
Published
May 20, 2012
|
By
Shani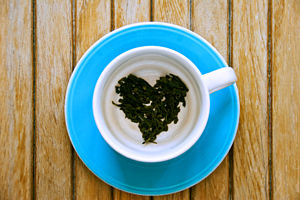 When I do a tea cup reading I allow my thoughts to run freely and my imagination becomes my intuition, as I interpret the symbols in those tea leaves for the client.
There are written guidelines as to what various shapes can symbolize, but I tend to let my imagination do the talking. Symbols can include animals, people, and all kinds of objects. Symbols grouped together create a theme, and of course the actual tea leaves often spell out letters of the alphabet and even omens.
Reading the pattern of used tea leaves is used mainly in the West now and became popular in Victorian times as a parlor game, although it is said to stem back to Ancient Greece, the Middle East and Asia, and not only with Gypsy fortune-tellers. Continue reading →
Posted in

Divination, Intuition, Psychic Readings
|
Tagged

animals, creativity, crystal ball, Divination, folklore, fortune telling, friends, future, imagination, Intuition, luck, Meditation, omen, patterns, playing cards, predictions, protection techniques, psychic predict future, psychic protection, psychic reading, Psychic Readings, psychic shielding, reading, relationship, scrying, subconscious, superstition, symbolism, Tarot, traditions, water, zodiac
|
Leave a comment