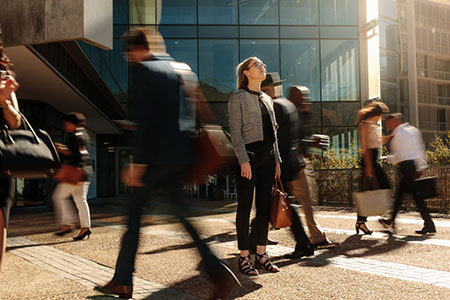 None of us want to be here. In the midst of all the possible effectual luring, substantiated commitments, and convincing amicable distractions, we still exist as unsettled, dissatisfied manifestations of deeply unresolved confusion.
We awake in continued perplexity and sleep in shrouded mystery. No matter how much we pursue avenues of supposedly purposeful, meaningful, productive, and prolific highways of verifiable efficiency, we remain discontent. Why? Because we inherently know that none of it really makes one bit of difference…and much less sense.
We try to say that it does, go to great lengths to make ourselves believe that it does…even to the point of creating all sorts of beheading scenarios of compelling, persuasive emotional intellectual arguments to prove it does, when it fact, the inescapable truth stands while the rest falls away. We are not the least bit interested in being here, on this planet, alive, taking up space, breathing.
We realize with full certainty that it's either a harsh cruel joke on the part of the Divine Creator, for our being born simply to die; or that in order to get through it, we had better invent every possible employing situation as an ever evolving, turbulent, unsuspecting state of affairs to engage our minds, implode our hearts, and invest our bodies…while through these ineffectual, purposeless actions, our precious ruthless soul stimulates us to go on. Bottom line: she must be entertained while the band plays on.