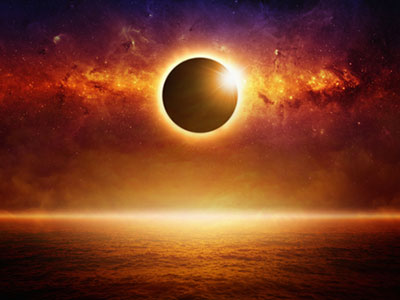 A rare solar eclipse is expected to occur coast to coast over the USA tomorrow. Some believe this eclipse is a negative spiritual event.
Traditionally a total eclipse was seen as a source of dark energy or a bad omen, because the Sun's energy is blocked and the Earth goes dark for a while. However, I believe this is a misconception in regards to the actual energetic and spiritual attributes of a solar eclipse.
When a solar eclipse takes place, it heightens the energy towards the Earth and all humans, but especially towards those on a spiritual journey. This is a good time to meditate, reflect and successfully perform personal spiritual rituals or practices. And yes, because the energy pull shifts, it means that you will feel the difference if you allow yourself to.
However, there are positive and negative energetic aspects to a solar eclipse, if you are not careful. If you are in a state of peace, you will experience enhanced peace at this time. If you are in a state of unrest, you will have an enhanced state of unrest. It is imperative to be in a good space and be mindful of your thoughts, words and actions during this eclipse. Read the rest of this entry »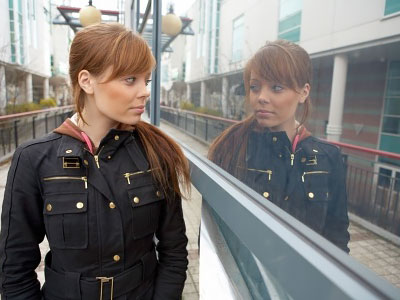 Many of us work hard on our personal evolution, self-awareness, and spiritual growth. Sometimes this takes us down the trail of intense self-criticism, often leading to disparaging thoughts that we will never get 'better' or be 'good enough.' I have traveled down this dark trail many times myself.
In addition to this being a very cruel way to treat yourself, this radioactive attitude leaks out into other relationships in our life. Even if it does not manifest in overt ways, we all know energy travels, and energy travels all the time. Self-hatred cannot be contained; it changes the orbits of our electrons. Read the rest of this entry »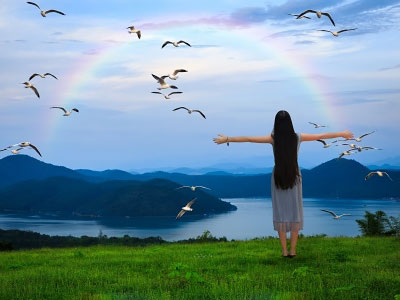 Sometimes you try to force things to happen, or in your over-excitement you actually block the coming, the creating of that which you desire. Understand that there is always a Divine order that is occurring simultaneously within your human framework of time and space.
Divine order is that which occurs when you allow the angelic realm, your spiritual council, and God to co-create with you. When you are in the flow of divine order in your life, things become easy and effortless, frustration dissolves and a beautiful trust rises up within your being, unshakable faith and belief.
When you are forcing your will in your life, and trying to push things through you come up against walls. There is much struggle, irritation and frustration. Read the rest of this entry »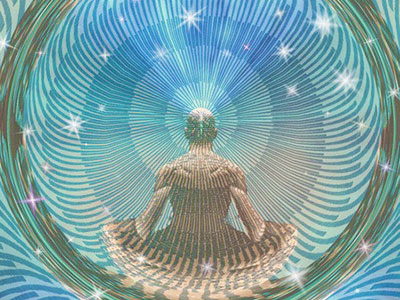 Cherish your time alone. It is important to take some time out for yourself to process emotions and energies. As a human on this Earth you are ever always experiencing the energies that are around you, whether it is your personal space or the consciousness of the 'all.'
Focus on mastering the mind, for it is in your mind that you create your own reality and once you master your mind, you become the sole master of your life, instead of at the whim of the energies swirling outside of you.
The first step in mastering the mind is to constantly be present with yourself. It is easy to get caught up in the busy-ness of doing, moving from one action to the next exhausting yourself just thinking about all that needs to be done. But the reality is, there is nothing that needs to be done. There is only that which needs to be. Read the rest of this entry »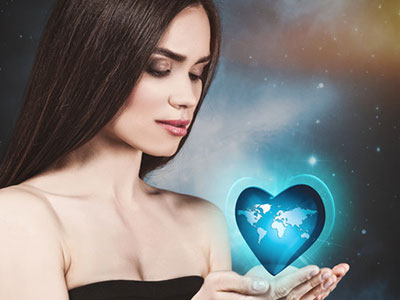 So many things happened in 2016 on a global scale that influenced the global conversation. This makes a lot of sense when you consider the Numerological implications of the year 2016.
Last year was governed by the number 9.
2+0+1+6=9
There are other year formats in many countries, but for the Western world, the numerological influence of 9 was certainly present. The number nine is ultimately a good number. It is associated with the beginning phases of manifestation, where thoughts become form, as seen in the tradition of the Tarot. It is the consciousness we need to become creators on a personal level, as well as on a global scale.
In 2016 the global conversation and consciousness has changed slightly because of this 9 influence. There were changes politically and socially that have caused many people to take a second look at their own lives and their contributions to our society. Read the rest of this entry »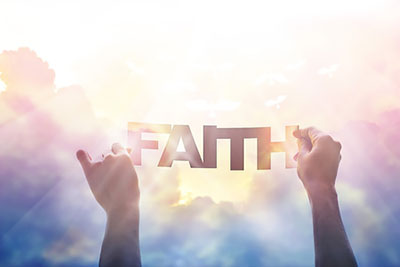 Spirituality and religion are often clumped together into the same category.  They are certainly similar in nature.  For example, a spiritual person can be religious and their religion can intensify their spirituality, but that is not to say religion is the source of spiritual growth.
Religion, however is birthed out of spiritual experiences. Religious practices are often promoted by a specific teacher who has had a profound spiritual experience, or a prophet who communicates information about the spiritual realm, and how it influences the physical world. Read the rest of this entry »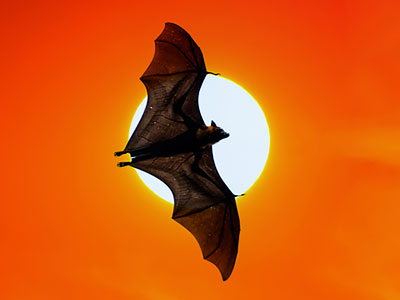 There are many stories about the Sun and the Moon that have been passed down through the generations. A lot of them are instructional, passed from mother to daughter, and father to son, in order to teach the young about the pitfalls and lessons of life. Some African tribes tell a tale explaining why you never see the bat and the Sun in the sky at the same time.
In the beginning of time, Creator sent his messengers to gather all creatures, great and small, to receive their purpose. The messengers were given a specific time to arrive so they would all be there before him.
The messenger assigned to bring Sun was Bat. He wasn't very diligent and was easily distracted along the way. So, when all the other creatures had been given their assigned roles in the world, and Bat had not yet returned with Sun, Creator sent Dove. Dove was one of Creator's most trusted messengers and was sure to complete Bat's task and bring Sun to him. Read the rest of this entry »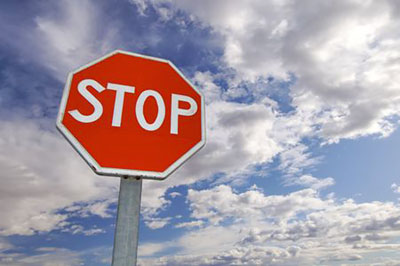 How well do you know yourself? Probably, not very well. You are an accumulation of everything that you have ever owned, done, experienced, and been. And I am not just talking about this lifetime; this life is merely another little stepping stone on a very long spiritual pathway.
It's difficult to master something when you can't see what you are dealing with, right? But how do you see yourself? The mirror is only a reflection of the physical – it doesn't reflect anything metaphysical. So, what do you do?
And about that stepping stone: whatever, however, wherever it is – it is your responsibility. Oh my Goddess, you say! How can this be my creation? Because you are the creator, silly. Whatever you have created and wherever you are standing right now, is an absolute reflection of what you are at this time. Read the rest of this entry »