Moving From Victim To Creator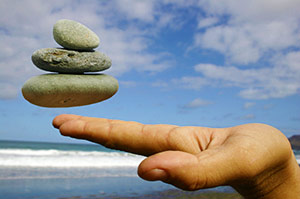 I have been doing psychic readings for many years now, and some of the insights I have attained in my sessions with clients I have used in my personal life.
One of these spiritual messages came from only three words that identify a positioning in how we view and interact in our lives, namely Victim, Observer, and Creator. These are three modalities that affect our lives and are related to how we view the world.
We all manifest each of these modalities in different areas of our life, but my main goal, and the goal for all of my clients is to allow them to reach the Creator level in all areas of their life.
I know of no more encouraging fact than the unquestionable ability of man to elevate his life by conscious endeavor ~ Henry David Thoreau
The Victim
The Victim allows the external to influence the internal and experience things such as poverty, chronic discontent in relationships, codependency in relationships, boredom, chronic exhaustion, confusion, and discontent in working environments.  The Victim's emotions move with the ebb and flow of life and allows external events to determine his or her state of mind.
The Observer
The observer is the contented Zen Master that allows things to be as they are. The Observer can find contentment in every situation, and allows the world to have a natural flow around him or her. This is the place of presence and center, and from that place a person can manifest peace.
The Creator
The Creator will allow the creative flow to change his or her environment. The inside is affecting the outside in many, if not every area of life. Granted these people start out as the Victim and experience the Observer before they are able to allow what is going on internally to change what is going on in their environment. At this level we are not just being a victim of circumstance, but innovators creating a life of love, joy, peace, and prosperity.

About The Author: Cosmic Coach

Cosmic Coach (James) has mastered many techniques in his psychic practice to connect with the unique heart center of each of his clients. He is a Reiki Master of many traditions, who is adept at crystal healing, card readings, and delivering detailed messages from Angels and Guides. A Christian Minister, a teacher and an Energy Guide, living in Michigan, James is always expanding the base of his knowledge to broaden his reach and serve as many clients as possible. To experience a unique reading personally designed for you, you can find Cosmic Coach at PsychicAccess.com.


This site uses Akismet to reduce spam. Learn how your comment data is processed.