Choose Your Words Wisely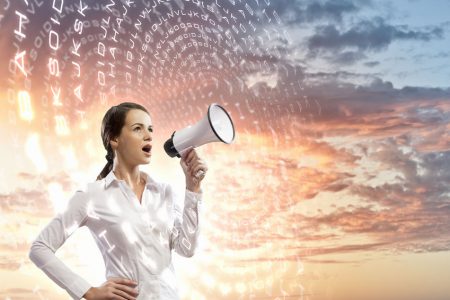 Did you ever stop to think about the sounds that come out of our mouths? We use them to form phrases and sentences. It is how we communicate. But, have you ever considered the true nature of these sounds, or the power contained within our words, the power of the vibration?
Words are formed using the organs of speech that creates a vibration, thus causing a sound. We know that sound doesn't just disappear. Sound travels – from our mouths, past the person it is directed to, past a few others, and on and on, into the ethers.
Words are more powerful than we realize. Maybe we should choose our words more wisely. If we send negative words out, whether we sincerely mean it or not, it never goes away. That negative vibration we sent out has an effect on the earth, the solar system and the universe. It may even come back and have an effect on you, without you ever even realizing it.
Historically soldiers have always marched as an army in one way or the other. It made me wonder why they march in sync and to a set rhythm, like they do. Because, it looks cool? No, they march in unison and uniformly, because their foot stomping causes a vibration. If the vibration matches the frequency of a target, it becomes a powerful weapon.
The Walls of Jericho is a good example. The Israelites wandered the desert for 40 years. Upon arriving at Jericho, they marched around the city for six days. On the seventh day they circled the city seven times. The priests then blew their trumpets and they shouted and the walls of the city fell down. Just another bible story? Well, we know vibration can bring down bridges and maybe those priests knew the note to play that gave a specific vibration that brought those walls down.
Be impeccable with your word. Speak with integrity. Say only what you mean. Avoid using the word to speak against yourself or to gossip about others. Use the power of your word in the direction of truth and love ~ Miguel Ángel Rui
We also know that vibration creates life. Possibly even the solar system and the whole universe. In the book of Genesis it is written that when God created the Earth, He said: "Let there be light," and there was light. He said the words: "Let there be….." and so it was created. Maybe that too was a reference to vibratory creation?
My point is this, words are very powerful. Not only do they create, but they can also destroy. We should more often before we speak.

About The Author: Dawn Star

Dawn Star is a Master Tarot reader, relationship specialist, numerology and palm reading expert from Nebraska who rose to her full psychic potential after coming back from a near death experience. Powerful mentors on the other side gave her a crash course on her abilities, and then brought her back with a powerful mission to benefit mankind through her psychic talents. In her twenty year practice, she has solved murders, found missing children and watched traumatic events unfold, ahead of time. A seeker of Truth, Dawn Star's stunning Truths can be made available to you with a reading at PsychicAccess.com.