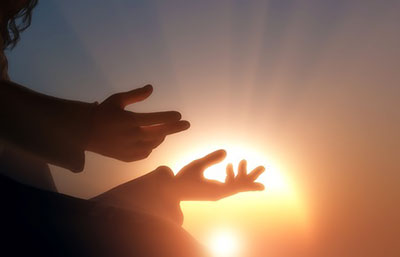 Growing up as a Roman Catholic, I experienced Lent as a strong discipline to better my life. "What are you giving up for Lent?" The answers from my non-believer friends were "homework" or "obey the parents" or "saving money for rainy days." Lent is one of those practices demanded of Roman Catholics to which non-Catholic believers may say, "Another great reason to be Protestant!" It never really occurred to my friends that Lent was something interesting, or beneficial, to a better understand our connection with God.
One day, I sat thinking of the many reason and faces of this season, and upon doing some research I discovered that Lent is in fact also recognized by millions of Protestant Christians, in addition to Catholic and Orthodox believers. The Eastern Orthodox Lent is longer than the Catholic or Protestant Lent, and it begins before Ash Wednesday. Read the rest of this entry »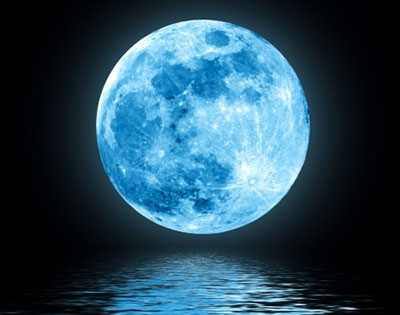 Today's Full Moon has many names. It is known as the Lenten Moon, Chaste Moon, Crow Moon, Crust Moon, Sap Moon, The Big Famine Moon, and Worm Moon, among many other names originating from various cultures and belief systems.
March 20th was the Spring Equinox, the first day of spring. It is traditionally the day many Pagans celebrate the rebirth of the Earth. Earth is thawing and loosening itself from the cold grip of winter. New life will soon emerge and the land will grow green and fertile. What will develop into the ripened fruits of summer and autumn is still young and fresh. In March we see the fleeting virtue of innocence, the potential of the growth to come, while honoring the fleeting virtue of innocence.
Lent is a major religious observance of many Christian denominations. It begins on Ash Wednesday and covers a period of approximately six weeks before Easter Day. Its tradition is not much different from other traditions and cultures, which also view this very early spring moon as a time for repentance, giving alms to the poor, atonement and self-denial. Read the rest of this entry »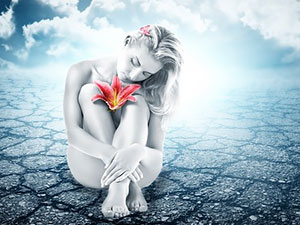 Throughout my life the majority of my spiritual and mystical training is from the Christian faith. I was raised in a very strict evangelical family that held a literalist interpretation of the Bible. I now come to the belief that literalism, holding the Bible as the ultimate truth of God, is actually the opposite of its intention.
If the Bible is the source of all knowledge and understanding, it then becomes God for us. It takes on a transcendent nature, answering any question that life has to offer. Becoming not just a method to point the way to God, but rather God itself. The Bible then becomes an idol for its readers. Idolatry is anything that is held above the ultimate reality and connection with the Holy Spirit. However, this does not mean that the Bible is innately bad. It can be a valuable tool that can point us in the right direction, as long as we view it as such. It is a tool or method that can promote a greater understanding and experience of that higher reality, the limitless love of God. Read the rest of this entry »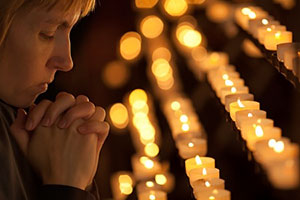 I go to church. My reasons for participating in organized religion evolved over the 49 years of my lifetime. But mainly, the reason I go to church is because it makes me feel great!
Growing up I went to church because my parents made me go. Now I'm happy to say that I've passed down that tradition to my own children. Yes, I am forcing them, sometimes dragging them out the door, while listening to their pleas and complaints. "But why do I have to go?" or "It's so boring!" or the most popular argument, "I'm tired…"
There's something to be said for consistency. I believe even though consciously I didn't want to go to church as a child, just like my own children, attending church set the foundation subconsciously of long-lasting faith. An enduring faith that has gotten me through some really, really tough times in my life. Read the rest of this entry »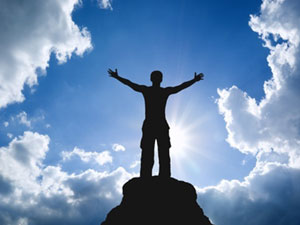 I must have been about ten years old when I often listened to the heated arguments my parents had. One late Saturday night, during one of my 'ear to the door' sessions, things seemed less intense. I heard what sounded like a more lighthearted disagreement. I recall my mother daring my father to go out with her one Sunday night. It was several years later until I actually found out what the 'dare' was all about, but it was life changing for my father. I am sure it was also quite a relief for my mother, who had someone with whom to share her passion for the Other Side. Read the rest of this entry »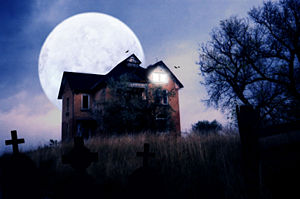 After my mother passed away, my father re-married and moved away. Soon after I received a call from the people who bought the old house from my dad. They told me that they got my number from the neighbors and they wondered if I could help them with the otherworldly activity that was going on in that house. They had heard that I used to experience the paranormal presence there too. They did not know who else to turn to.
I agreed to come and see them, and when I finally pulled up in the driveway all the feelings from the past, of all the hauntings that I had experienced there, hit me quite hard. I knew once I walked in that door it was still going to feel the same. Read the rest of this entry »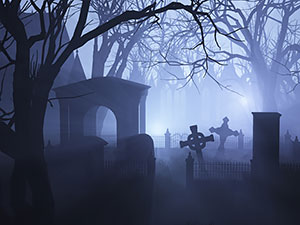 One of the unusual paranormal experiences I have had with haunted homes began in August of the year 1999. My sister and brother-in-law at this time bought some land to build a new house. And since the land was still not dug into, the property offered a great opportunity to show my son what it was like to camp in the "great outdoors" with no electricity, and living "off the woods". It was a fun way to give him a taste of how life was back in them good 'ol days.
I expected it was going to be hard on him to be without a TV or computer games. But I had some ideas about how to entertain him. There was a small stream off the land, and there was plenty of fish to be caught. And then there was also the telling of ghost stories at night around the campfire, like my uncle told us kids when we went camping. Read the rest of this entry »
Would you not do the same if you were going to visit the remains of the legendary sanctuary of Apollo at Delphi, Greece? Well, I did! I humbly requested a simple sign or personal omen from the god of light, truth and prophecy, while I was planning my recent European tour*. I knew for several months before I undertook this odyssey that Apollo would not disappoint, but ultimately I received much more than I had anticipated.
The renowned oracle who communicated Apollo's messages to the people, and the priests who interpreted them, no longer ply their trade at this once glorious place, but Apollo has certainly not abandoned his remarkable temple. He still answers the call of mortals here, despite the fact that most of us now live in a world devoid of the mystical and the miraculous. Yes, he certainly does. I have proof.