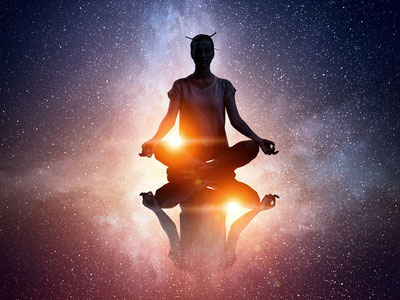 Wherein we have the natural places in which we sequester our spirits – in sundry spaces such as temples or churches; within the bowers of our trees in nature, within our souls when there is no place to hide; in the suns open glare in the open deserts; or in the cold stare of the crowd – there you will still find the deep sequestered self of your soul. It is your own, not to be shared, never to be sold.
Even if one is not able to, for whatever reason, express one's faith or reason within a world that is unreasonable, to not only a god, but perhaps one's idea of it, whether it be of art, of love, or science, there within the sequestered self, there resides the natural spirit.
When you feel there is no place wherein you find a place to whisper your deepest prayer or desire, or your sweetest secrets or confessions to your God, where you feel there should be no man who can intervene, there should be a place where you can find a place of solace, where you can express your spiritual self and inclinations, deep within your mind. Read the rest of this entry »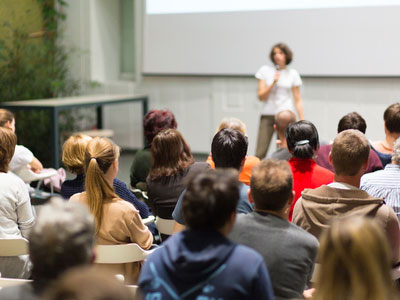 After my first encounter with spirit in 1987, at a mediumship evening at a spiritualist church, I started attending Sunday services regularly. This was not because I had suddenly become overtly religious. It was just to get more spirit messages during that particular part of each service! I was totally mesmerized by the whole concept of communication with the spirit world and enjoyed hearing the messages given to others almost as much as those that were given to me.
One evening, I received a phone call from my friend Betty, whom I had met at the church. She ran both the weekly meditation and healing evenings. She explained that there was a registration sheet for upcoming mediumship classes and that my name was on it. I informed her that there must be some mistake, because I hadn't put my name on any list whatsoever. She laughed and said that she had put my name on the list, because after getting to know me during her evening programs, she had a feeling that I would enjoy the classes. Read the rest of this entry »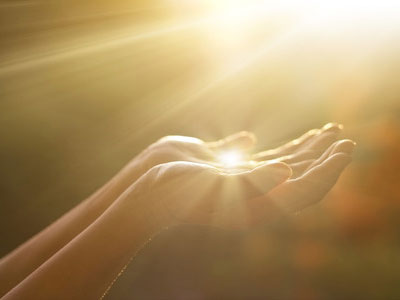 Sitting at a local café, drinking my smoothie, I couldn't help but overhear a conversation behind me. They were talking loudly and were not really going out of their way to be discreet by any means. The one girl was talking about how her mother had passed. She spoke of chemotherapy and did not want the same ordeal for her friend, who is obviously going through something similar.
She then shared a story of how her aunt called her a few weeks ago and told her about a dream she had. In this dream the aunt was visited by the girl's departed mother, who told her that if she could do it all over again, she would do two things  differently when she was alive. She would not have taken the chemotherapy and she would not have spent so much time in church. Read the rest of this entry »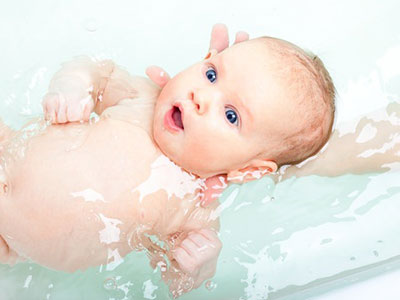 The sacrament of baptism is a Christian ceremony of washing away 'original sin.' Most Christian religions believe that every soul is born into the world with such sin. It is believed that baptism must be performed, and if it is not done, and the person dies, then the spirit of that individual will go to a place called Limbo, which is described as the upper region of the state of Hell. Personally I do not buy this.
I believe very much in the Christ Spirit. He is very much alive and well, working on this planet we call Earth. I think that the Christian religion was meant to be a good thing in this world. It is good for family values, and gives children a good structure, and a sense of right and wrong. It is meant to bring a message of peace, hope and unconditional love to humanity. But I don't feel that anyone has the right to condemn an infant to Limbo, just because his family didn't make it to baptism yet. Read the rest of this entry »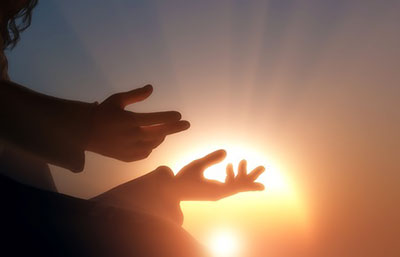 Growing up as a Roman Catholic, I experienced Lent as a strong discipline to better my life. "What are you giving up for Lent?" The answers from my non-believer friends were "homework" or "obey the parents" or "saving money for rainy days." Lent is one of those practices demanded of Roman Catholics to which non-Catholic believers may say, "Another great reason to be Protestant!" It never really occurred to my friends that Lent was something interesting, or beneficial, to a better understand our connection with God.
One day, I sat thinking of the many reason and faces of this season, and upon doing some research I discovered that Lent is in fact also recognized by millions of Protestant Christians, in addition to Catholic and Orthodox believers. The Eastern Orthodox Lent is longer than the Catholic or Protestant Lent, and it begins before Ash Wednesday. Read the rest of this entry »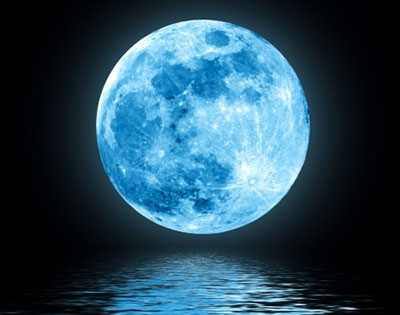 Today's Full Moon has many names. It is known as the Lenten Moon, Chaste Moon, Crow Moon, Crust Moon, Sap Moon, The Big Famine Moon, and Worm Moon, among many other names originating from various cultures and belief systems.
March 20th was the Spring Equinox, the first day of spring. It is traditionally the day many Pagans celebrate the rebirth of the Earth. Earth is thawing and loosening itself from the cold grip of winter. New life will soon emerge and the land will grow green and fertile. What will develop into the ripened fruits of summer and autumn is still young and fresh. In March we see the fleeting virtue of innocence, the potential of the growth to come, while honoring the fleeting virtue of innocence.
Lent is a major religious observance of many Christian denominations. It begins on Ash Wednesday and covers a period of approximately six weeks before Easter Day. Its tradition is not much different from other traditions and cultures, which also view this very early spring moon as a time for repentance, giving alms to the poor, atonement and self-denial. Read the rest of this entry »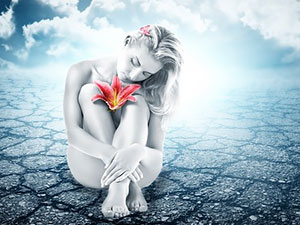 Throughout my life the majority of my spiritual and mystical training is from the Christian faith. I was raised in a very strict evangelical family that held a literalist interpretation of the Bible. I now come to the belief that literalism, holding the Bible as the ultimate truth of God, is actually the opposite of its intention.
If the Bible is the source of all knowledge and understanding, it then becomes God for us. It takes on a transcendent nature, answering any question that life has to offer. Becoming not just a method to point the way to God, but rather God itself. The Bible then becomes an idol for its readers. Idolatry is anything that is held above the ultimate reality and connection with the Holy Spirit. However, this does not mean that the Bible is innately bad. It can be a valuable tool that can point us in the right direction, as long as we view it as such. It is a tool or method that can promote a greater understanding and experience of that higher reality, the limitless love of God. Read the rest of this entry »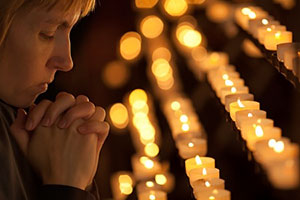 I go to church. My reasons for participating in organized religion evolved over the 49 years of my lifetime. But mainly, the reason I go to church is because it makes me feel great!
Growing up I went to church because my parents made me go. Now I'm happy to say that I've passed down that tradition to my own children. Yes, I am forcing them, sometimes dragging them out the door, while listening to their pleas and complaints. "But why do I have to go?" or "It's so boring!" or the most popular argument, "I'm tired…"
There's something to be said for consistency. I believe even though consciously I didn't want to go to church as a child, just like my own children, attending church set the foundation subconsciously of long-lasting faith. An enduring faith that has gotten me through some really, really tough times in my life. Read the rest of this entry »