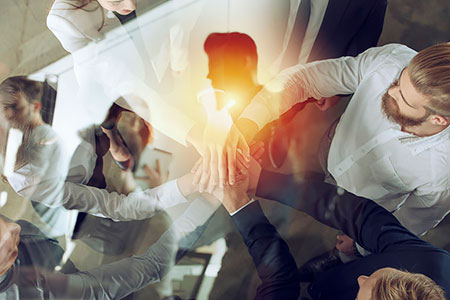 We all love to create. That's what we've come here to do. One of my favorite processes for manifesting is a type of 'mastermind' visualization exercise, which I have used successfully for over 30 years.
I discovered this technique decades ago at a Unity Church event, where my mentor, Jack, demonstrated many spiritual practices during a weekend retreat. The one that stood out I still use to this day, and even teach to others, adding my own spin to it.
The concept is similar to author Napoleon Hill's concept of a  mastermind group. In his books, Hill discussed the idea of the 'mastermind,' which referred to two or more people coming together in harmony to solve problems.
It's a very powerful practice, because many people around the world are using this process, or a similar one, which connects us and supports our visions. It's a short process, it's fun and I know you will enjoy it.
Originally it was done in a group, in a quiet space. As you would in meditation, we would close our eyes and hold an image or situation we want to manifest, along with also holding the visions of the other people in the room. You can do this on your own at home, but still co-create with other people all around the planet. You will be holding and building up the energy of their vision too, as they are for you.
To begin, relax in a chair, with your feet touching the ground, and close your eyes. Take a deep breath in through you nose and breathe out though your mouth. Continue to focus on your breath and relax your body until you are ready to proceed.