Posts Tagged 'astral vision'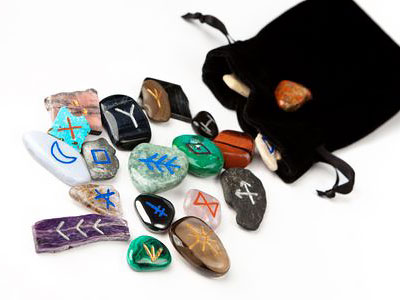 The recent holiday season has been one of the busiest and coldest I've ever experienced. But I loved the colder weather, and it snowed here this winter, a rare occasion in my part of the country. The holidays are normally more or less quiet at my house, but this year, ever since Thanksgiving, I have found myself working extra hours and looking forward to endless rounds of cooking, cleaning, decorating, gift-exchanging, partying, and entertaining.
Family and friends were very much in my life this year, from out of town, new additions, folks whom I have not seen in a long time, all manner of extended family – all wanting to see me or at least call me this year. Blaming it on the Mercury Retrograde, but at the same time feeling happy and blessed, I threw myself into the spirit of the holiday season.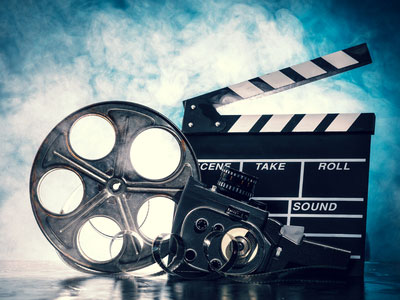 Tonight, when I looked outside, I noticed that clouds were swirling on the ground. Foggy nights are so beautiful and mysterious. The mists make everything look so silently soft and dream-like. It reminds me of the images I see in psychic visions. They play across my mind like short movies, in which I can see, hear, and even sense textures and scents.
Sometimes the visions are sharp, but most of the time they are in soft focus, yet I can see details. The visions come with understandings of situations that flash by in seconds. Sometimes, I see nothing at all, like through a very thick fog, I can only sense without seeing, what is there. Read the rest of this entry »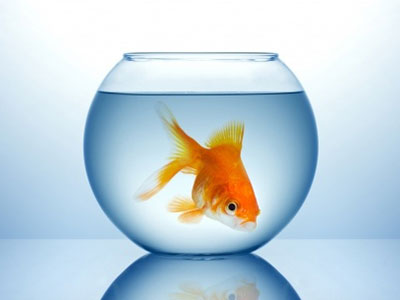 Where does the perceptions of consciousness matter in terms of its existence in relation to dimensionality, and does this affect the way we affect our world? I would say, it utterly does.
In the theory of one dimensionalism, there can be the true perception of the consciousness inside of it, which may make the consciousness inside of it feel like it is three dimensional. In this theory the identity or consciousness is very aware of their own surroundings, their own place, so to speak.
In theory, one could perhaps be a fish in a fishbowl and one would not know life as any different than the place in which it swims. It would perceive its home as normal. In this particular story, the fish can look out and see a watery replica of the sky. Within this obscured vision of the sky, it would then perceive the ceiling of its world as normal, whereas in fact there is a multidimensional and non-boundary world beyond its home. Read the rest of this entry »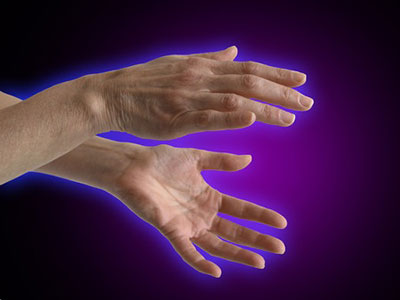 I am often asked if I can see auras. Yes, but in all honestly I see them only with deliberate focus and, in using techniques I learned in psychic development. I am more of a clairsentient when it comes to perceiving someone's Aura. I 'feel.'
The aura is an expression of a person, animal or any living being's emotions and energies – physical, etheric, astral, mental and spiritual. It's a subtle emanation surrounding the body, almost like a light cloud or luminous mist. The aura reveals one's character, state of health, as well as one's emotional nature and stage of spiritual development.
Bright primary aura colors are associated with good health, i.e. red, orange, yellow, green, blue, indigo and violet, whilst colors which have become dark or muddy in appearance are generally associated with disease or energy imbalances. When a healer examines the quality of the colors in the aura, he or she will often make an informed diagnosis. If a healer is really skilled, they can remove any offensive energy and bring one's auric field into a healthy state of equilibrium. Read the rest of this entry »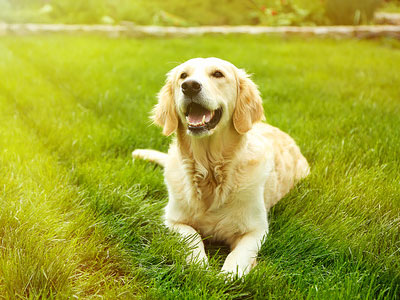 I was doing a remote viewing reading recently for a friend, whose golden retriever had gone missing, to see if I could locate the dog. I saw her in a pasture, near a barn. There happened to be a farm right up the road from my friend's house, so that is where she went.
She sent me a message later to let me know that she had found her Daisy, near a barn, like I had seen her. The owners had been trying to figure out who she might belong to. They had just taken a picture of her and was about to get posters made to share around, in hopes of finding her owner.
I was so happy for my friend, because she got Daisy four years ago, after her previous dog, Honey, had passed. Honey lived for nearly 8 years, before passing due to health issues. They were so connected, and she has always felt that Daisy and Honey have many similarities. She even felt at times that Honey's spirit may have reincarnated through Daisy. Honey also looked just like Daisy, both golden retrievers. Read the rest of this entry »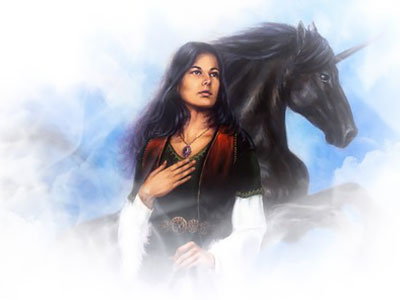 The Isle of Avalon is a mythical place of healing, psychic learning, crafting, and the life and times of King Arthur. Figures such as Morgan Le Fay, King Arthur and Merlin the Magician are just a few legendary names associated with this Holy Isle. Though no longer here in the physical world, Avalon is still accessible through the inner worlds by way of  meditation or immrama, an Irish-Welsh word meaning 'spiritual journey on the astral plane.'
Avalon was known as training ground for priestesses who dedicated their life to spirituality, and to the Great Mother Goddess. These women trained in the arts of clairvoyance, herbalism, weaving and devotion to the Divine feminine. Read the rest of this entry »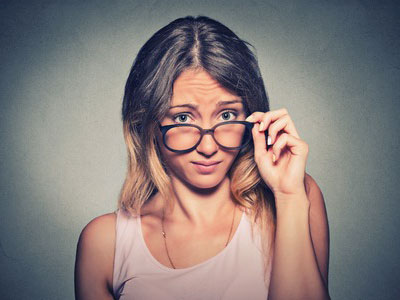 There are days when I roll my eyes at my spirit guides and issue them severe warnings. Sometimes my logical Taurus mind has a hard time accepting the 'woo-woo' things my guides show and tell me.
Yesterday, for instance, a client had lost a precious ring and I was being shown how it was lost, but not given its specific location. My guides also indicated that the client who had lost the ring was not to go looking for it.
They said that the ring was an eternal blessing. It had been a blessing for my client and she had integrated that blessing within her being, so now it was time for the ring to move on. My client had brought that ring all the way from the other side of the world, they said, so that its blessing could pass to the next person, whom I saw clearly would find the ring and keep it. Read the rest of this entry »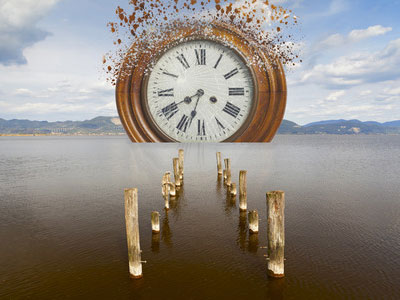 Readings and timing are unpredictable, as people are. Yet, if it is fate that a person will meet a certain person, or a certain event will occur, it will happen. If it is not fated to happen, then the event will not occur. All events and actions, until the ages of the ages, will all cooperate like a complex series of intertwined stacks of domino effects, until that exact moment in time when your important event takes place.
When a person asks me when an event will occur, and on what date, I can often at least pinpoint a time frame when it will happen. I may receive messages from spirit of exact dates, and I may hear or see the number of days, weeks, months, and years when it will occur. Most of the time I see the season, or I receive messages of a certain time frame, such as two weeks or two months. Read the rest of this entry »