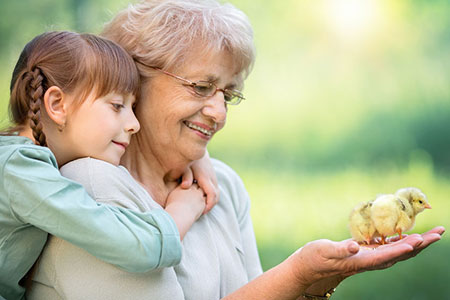 When I was a little girl, I remember going to my grandparents' home during the summers. I couldn't wait for the summer to arrive, to get to spend time with them. It was always magical. The months leading up to those wonderful stays were always filled with anticipation and excitement.
Always having something to look forward to adds to the enjoyment and contentment of life. Whether it's an upcoming event or something we are looking forward to, such trying an adventurous activity, or reading that new book you're excited to dive into. Books have always been for me a bit of a mental vacation, because you can relax, while going places to imaginative places in your mind.
I believe the magic and enjoyment of getting to spend time with my grandparents came from it being filled with love and attention. Thinking back now, they were the only adults, when I was younger, who gave me their full attention and truly unconditional love. They were never too busy to sit and talk with me, or share stories from their childhood, which I found very fascinating.
Not all Grandparents are alike though. Some can be all about gossip, judgment, neglect, even abuse, and not the best role models. I was lucky that on my mother's side of the family this was not the case. My maternal grandparents had all the traits and attributes one would imagine a truly loving grandparent to have.
I have memories of being in tears when having to leave and go back home. There I just spent my days alone in my room, as my parents were often too busy with church and other social groups they were involved in. I suspect all that time I was forced to spend on my own, helped me to expand and open my mind, to tap into those deeper areas of the psyche that are often left dormant.