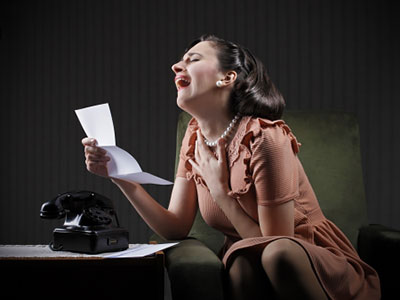 How does one let go and move on from a painful, failed relationship? This is a regular question any psychic will receive from their clients.
It may be helpful to make a list of all of the negative attributes of the person your trying to get over, but when we look deeper, as psychic advisors, we often see a web of energy entanglement present between the caller and the person they are trying so hard to sever ties with. There is often so much more going on than simply the physical and emotional. Hence, the challenge to break free.
"I want to release him," says the client, almost pleadingly. Sometimes the caller can feel as if they are just about getting over the subject of their affection, and then… wham! A message, a media post, or sudden surge of longing surfaces to claw them back into wanting the relationship at any cost. This often reminds me of popular oldies like Engelbert Humperdinck's Please Release Me and Gladys Knight's Midnight Train To Georgia (I'd rather live in his world… than live without him in mine). Read the rest of this entry »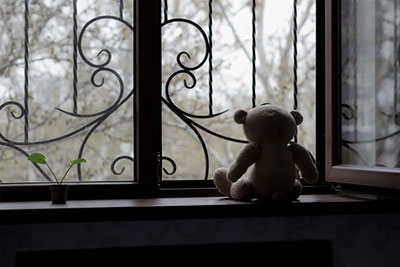 Repressed memories are the hallmarks of deep-seated trauma and hurt. Recently a close friend shared her experiences with what she could only label as 'repressed memory.'
For years she had a recurring vision that left her with more questions than answers. There were physical symptoms that went hand-in-hand with those visions, for she could hear the pounding of the blood rushing through her ears and she could smell the inside of the building she ran into. She also remembered the thoughts that were racing through her head, "I can never tell anyone about this…" She had no idea what it was she was withholding from herself and others. Read the rest of this entry »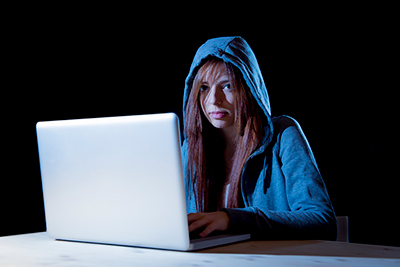 So, you have that empath pal. Your 'BFF.' You know, the perfect girlfriend, the person who understands you through and through? Well, think again! That cute acquaintance, co-worker or online friend, may seep into your life and soon control everything – the material you write, the art you produce, the life you live, the people you see, the work you do, the people you date, the people you talk to. And I am talking people you never chose to meet.
A good number of aggressive stalkers are female, in my opinion. I have found that female stalkers are almost as prevalent in number as men. There is however much more awareness and activism when it comes to violence against women when committed by men. I also agree that more can be done to mitigate violence against women, but nothing has been done against perpetrators of violence by women against women. Why is that? Read the rest of this entry »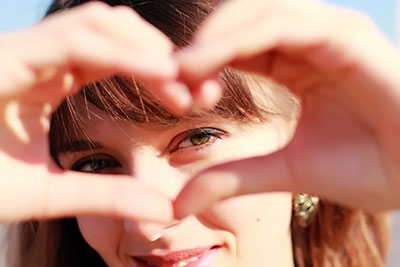 Do you wonder if you are an empath? Many people are empathic and are not aware that they are. An empath is someone with the strong ability to feel the thoughts, emotions, feelings and energy of others. It is a person with the ability to sense, connect and understand on a soulful level with the spirit of another individual on Earth. Below are some of the traits you may have if you are an empath.
You may have a hard time separating between your own feelings and the feelings of others, at times. This is because empaths absorb other people's emotions and energy subconsciously. Because most untrained empaths do not realize when they do this, it is often very difficult for them to distinguish between their own feelings and the feelings of others, causing them to feel sad at times where there is no apparent reason for it. Read the rest of this entry »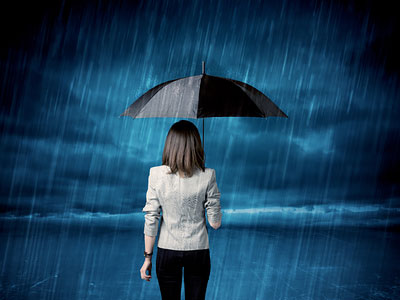 Suicide. The topic that no one truly wants to discuss and even those who have had firsthand experience with the subject don't want to hear about it for the most part.
In March of 2003, I was at the end of my rope and suicide was no longer something that only happened to other people. I had just ended another failed marriage. My husband had left me and later I found out he had been seeing another woman for many months before he left and everyone, except me, knew about it. My life was left in a state of shame. I had no self-esteem whatsoever, and I was confused and hurt. I was also afraid to show my face, as I thought everyone was laughing at how stupid I was not to know what they all knew. I felt I had no friends, as a true friend would have told me what was going on. I also realized I had been dependent on a toxic person. Read the rest of this entry »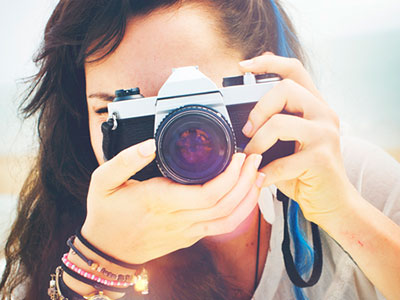 About 10 years ago, a friend of mine went to see a psychic in Cuba. It was a completely spontaneous decision made on the spot. She walked into the dusty old store and sat down. The old woman who was doing the reading handed her an old deck of Tarot cards. They were so worn that the figures on the cards were unrecognizable.
The old woman handed her the deck and said in broken English, "Hold them to your heart and place them face down when you are done." My friend did as she was instructed.
The old lady studied the Tarot spread for a moment and said, "Heartache is making your body sick… broken….from a man that couldn't love you. He had the broken disease and he gave it to you." She closed her eyes and shook her head not looking up, "He left you for another." Shaking her crooked finger back and forth she pointed at my friend, paused, and with piercing black eyes firmly said, "Leave it behind you and you will heal. Keep it in your heart and it will kill you." Read the rest of this entry »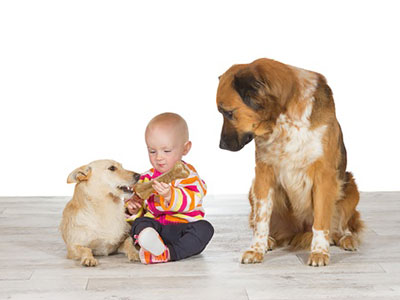 Doing a psychic reading can sometimes trigger unpleasant memories or negative emotions for the psychic professional. But, as unpleasant as our own experiences may have been, they do help us to identify with those individuals who approach us for counsel.
One situation which has cropped up lately relates to jealous friends or family members. More often than not, my client doesn't have the foggiest idea as to why the jealousy is there at all, especially when they feel they've put every effort into sustaining the relationship in question. All friendships and relationships take work, but when we feel that, in return we are getting back bad vibes, or any kind of negativity, it doesn't feel fair. Read the rest of this entry »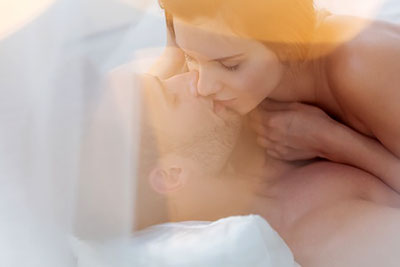 I have been teaching White Tantric Yoga for 15 years. The premise of White Tantric Yoga, is to unite two people together. It is also designed to connect each person the to the Divine, as well as to connect each individual's sexuality to their spirituality.
Our sexuality is linked to the second chakra. The color is orange. It is located just below the navel point. It is also connected to our creativity. If you are a dancer, an artist, a musician, or a poet, this is where that vibrant creative energy comes from. If there is any sexual trauma in this area, it can block creative energy, block the ability to connect your sexuality and your spirituality, created physical issues with the sex organs and can create depression and anxiety. Read the rest of this entry »