Archive for the 'Psychic Readings' Category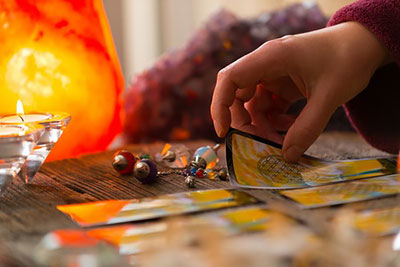 As a Tarot reader through many seasons, I have seen for myself where interpretation, listening to instinct and understanding the true meaning behind the cards makes for a better and more rounded reading. But perhaps the Tarot in and of itself will want to play tricks on you. This too I have seen many times!
People tend to misunderstand the Tarot, its meaning, and more importantly, its true purpose. It was never intended as a fortune telling tool per se. It can only be through careful study and a willingness to open one's mind and heart, that reading the Tarot can be truly successfully mastered. Yes, even to the point of predicting time frames – something clients love, of course, but which can be very tricky to predict. Reading the cards correctly and imparting correct advise is crucial when it comes to time prediction. Read the rest of this entry »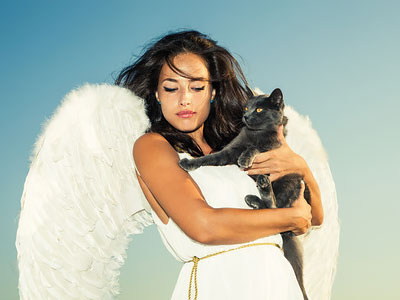 "You have four beautiful angels with you, and you aren't even communicating with them!" These were the words of another psychic at a psychic fayre I was working at several years ago. I had never met him prior to this particular event, and he shouted those words at me as I was walking through the entrance towards my designated work table, to get ready to set up.
And he was so right. As much as I still vividly recalled my vision of angels when I was nine years old, and as much as I was using angel cards in my own readings, and constantly telling my client aware of the angels all around us, I hadn't been speaking much with my own angelic team. Read the rest of this entry »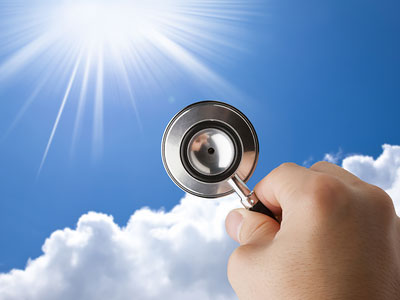 When my father was diagnosed with pancreatic cancer in 2005, he seemed to be equally upset by an event that happened many years prior. A psychic medium had told him that he would never get cancer. This was the same well-known psychic medium who had helped him make the transition from atheist to spiritualist, by giving him undeniable evidence of the existence of the afterlife.
My father often mentioned that health prediction, whenever he relayed the stories of his many subsequent readings with the same medium. The prediction came along with messages from my grandfather, which confirmed specific details of his final battle with lung cancer. He had been a smoker and also worked in the coalmines in Wales during his youth. Read the rest of this entry »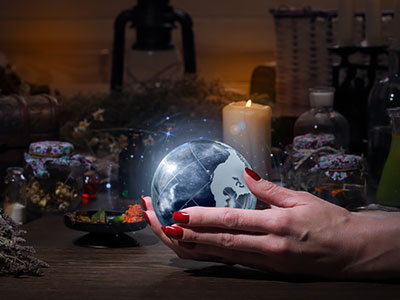 Over the years I have learned from many of my colleagues the most phenomenal insights on the psychic world, which I would not have been able to have gleaned on my own. I remember one of the first books I read, which was Linda Goodman's infamous Sun Signs manual, which kept many a infatuated person enticed with their upcoming beau in its heyday.
This was later followed by novels like Siddhartha by Herman Hesse, and books on Eastern mysticism and astral travel. At the tender age of 14 I had to investigate why my dreams where so vivid and strange. Though the awakening began at the age of three, I really found myself more interested in orthodox and mystical religious influences from hardcovers from my parents' university library, so it was very difficult to get perspectives that were flexible in those early years. Read the rest of this entry »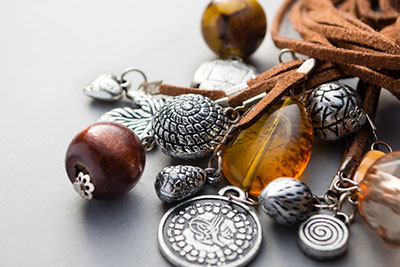 I've recently become interested in charm casting, because I've begun to notice objects in everyday life that are parallel to the Lenormand Cards* I use in my psychic readings. Charm casting refers to small objects, such as charms you'd see on a necklace or bracelet, that are used for divination.
The premise is that each object has a specific meaning that you've assigned to it. For example, a heart can pertain to love; a dog to loyalty; a ring to commitment, even contracts; a house to security and safety, and so on. You ask an open-ended question, then put the charms into a bowl or box, shake, and cast them onto a surface or cloth. By looking at the charm groupings, you will be able to divine the answer to your question. Read the rest of this entry »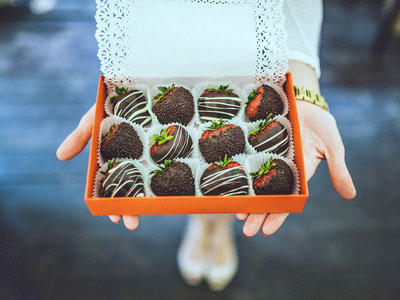 I regularly meet with a group of wonderful women, who like me love to pray and meditate. We meet every other week, usually at the library.
We always meet in the same quiet room, which the library graciously allows us to use for our prayer and meditation meet up. We simply sit in a circle, share our prayer requests and lift up anyone we wish, even ourselves through the power of prayer.
It is a healing time, where we find ourselves sharing a snack, a joke, a healing remedy, an affirmation, or even a recipe. It is a time we all look forward to.
One day, while we were about to go our separate ways, one of the ladies approached me and asked if I could connect with a friend who passed quit unexpectedly. She was found dead in her apartment three days prior. Read the rest of this entry »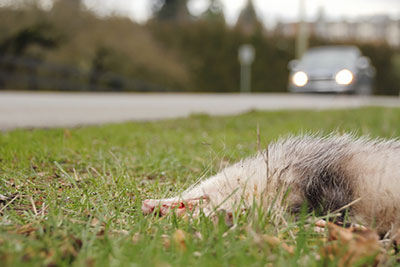 I have spent some time exploring ancient forms of divination. It made me realize one can use just about anything, from bones to rocks, or even animal intestines – anything that may be handy at the time.
A few years back a friend of mine moved from Maine to New Orleans. We are connected on Facebook, so I decided to contact her to see how she liked living in New Orleans, and what she was doing for work. Much to my surprise she said, "I'm doing bone readings in the French Quarter of the city." Well, that certainly peaked my interest.
I have since began studying the art of bone casting. As with anything, I found lots of ideas and several different opinions on the matter. Using my own intuition, I settled on learning to read possum bones. They are said to be the real deal, but I have never seen a possum in the state of Maine (even though I'm sure possum is here.) Read the rest of this entry »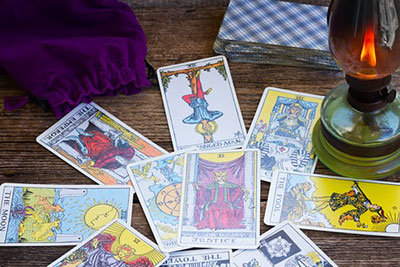 The topic of divination covers a broad range of tools and techniques to access the Divine for spiritual guidance and information. Walk into any metaphysical shop or new age bookstore, and you are inundated with a plethora of ways to learn and perform the art of divination.
Tarot decks are one of the most popular divinatory tools today, and come in a variety of decks, ranging from traditional artwork, to angels, cats, Halloween decks, and more. Just about any subject you can think of, there's sure to be a Tarot deck designed with that theme!
The Tarot tends to rise in popularity during times of great transition here on Earth. If we look back in history, during the Medieval and Renaissance periods, people were drawing upon the wisdom of the Tarot for help and guidance during times of confusion, fear, and uncertainty. The earliest decks found in Milan Italy and France date back to the 15th Century and are in now kept safely in museums in Italy. Read the rest of this entry »