The Blessing Of Mediumship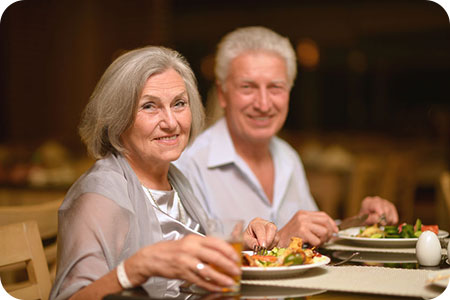 As a medium, there is nothing more rewarding than bringing through a loved one who has passed on to Spirit. It is tremendously fulfilling to be able to deliver messages from another plane and to put someone's mind at ease here on Earth.
Often, departed loved ones will come through to give a progress report of sorts, so that family or friends will know that they are happy, pain-free and adjusting beautifully to their new surroundings. In addition, they might weigh in on a family dilemma, reassure a friend that the right decision was made or confirm that everything is currently on track for success.
Readings of this nature are a win-win-win for everyone — for the person who has passed on to Spirit, for the person requesting the reading, and also for me.
Over the years, I have received countless confirmations from readings given privately and in the various spiritualist churches. Although I would never take Spirit's work for granted, because all messages are important for different reasons, there are many that stand out because of the wonderful reactions they caused.
Once, I was attending a potluck supper at one of the churches and, as I was standing in line for the buffet, I felt a tap on my shoulder. As I turned around to see who was there, an older woman said, "Well, here he is!" She pointed to a man standing beside her. A few years before, Spirit had advised that she would be getting remarried and, at her age, she didn't believe it for a minute. Fast forward a few years and she brought him to the church supper in the hope that I would be there to meet him in person. She was thrilled beyond belief and beamed with pride as she told me the story of where they had met and how their relationship had progressed so beautifully.
I think it would make the world a little bit better place if everyone was doing what they loved to do. … I'm doing it and I'm loving it ~ Mark Polish
Another time, at a different church, I attended a buffet Christmas dinner after the service. As I was bringing my plate toward one of the tables, an elderly man looked up as I went by. He said, "I'm so glad to see you here today. I brought it to show you!" I had no idea what he was referencing, until he pulled something out of his pocket. He reminded me that Spirit had said he would be given an award in recognition of something he had done in the past. He was retired from work at the time, so he couldn't figure out who would be giving him an award and what on earth he would be doing to deserve it. It turned out that it was a medal or pin of some kind that had been passed along to him by the Canadian Legion. I can't remember the whole story now, however, it was in recognition of something far back in WWII and long overdue to reach his hands.
Regardless of the many years of reading for individuals and groups and the thousands of messages given, I will never tire of hearing confirmations that have helped people realize that Spirit is guiding, guarding and protecting us with love, light and healing.

About The Author: Monica

"What you think about, you bring about; what you believe, you become." This is Monica's philosophy, derived from her twenty-five years of experience as a Clairvoyant, Light Worker and Medium, living in Ontario, Canada. Monica has been a guest speaker at various Spiritualist churches, conveying Spirit greetings and messages from loved ones during Sunday services, All Mediums Nights, Healing Services, Meditation Services and special fundraising events. She's been an advisor to several international business leaders and connects with all of her clients on a level of love light and empathy. She delivers messages containing ideal outcomes and positive solutions with the help of her guides. If you'd like Monica to help shape your destiny, you can find her at PsychicAccess.com.


This site uses Akismet to reduce spam. Learn how your comment data is processed.