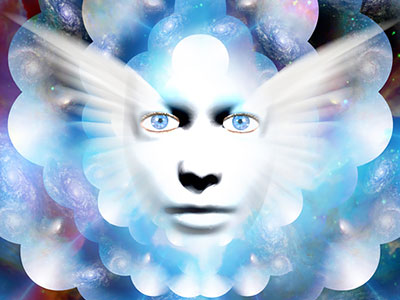 If you have been practicing meditation, opening your chakras and playing guessing games to develop your intuition, you may have started seeing and hearing things that you have questions about. Hopefully, you are also keeping a journal and writing down anything that seems to 'pop' into your mind while meditating. Often these are messages from your spirit guides.
As you develop psychically, you usually start to become aware of a presence or maybe multiple presences around you while you meditate. You may catch glimpses of faces, usually benevolent and smiling, while your eyes are closed. Or you may hear a voice, or chorus of voices, usually saying loving things or singing. You can often also feel a connection to all living things in the world, and to the air, the water, and the earth. Perhaps you feel the presence of a greater intelligence that is all around, and within and connected to all things in life. Read the rest of this entry »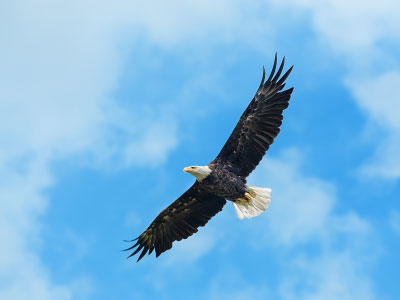 Several years ago I was gifted my spirit name, Soaring Free, by one of my personal spirit guides of Native American decent. I have been reflecting on this for the past few weeks, as I am entering a new phase of my spirituality and higher consciousness.
Back In 2004, I had crossed a personal line in my life where self-esteem, confidence, happiness and self-love were basically non-existent. When I speak to my clients about the struggles or confusion they face on their life path and spiritual journey, or in their careers or relationships, I completely understand. I have been there myself, and I have experienced more than most. Fortunately, I have been able to overcome those challenges and I now know that anyone can overcome adversity. Read the rest of this entry »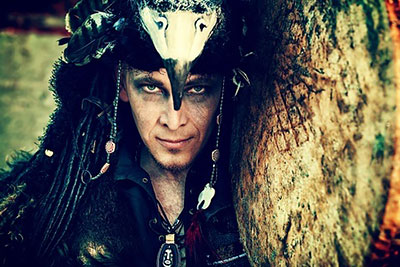 In recent years there has been an avid interest in shamanism. A myriad of books, seminars and extensive training programs around the world reveal a keen exploration of indigenous cultures and their connection with Nature, their healing techniques (such as soul retrieval) and the role of power animals or totems.
Shamanism, in its classical sense, comes from the regions of Siberia and Central Asia and the term 'shaman' originates from the Tungusic word saman (masculine) or samana (feminine). The term shaman has been interchanged with 'medicine man', 'sorcerer', and 'magician' – but a shaman is so much more. The shaman is traditionally a central figure in the community: mystic, poet, healer, communicator with the unseen realm and psychopomp (leader of souls). Read the rest of this entry »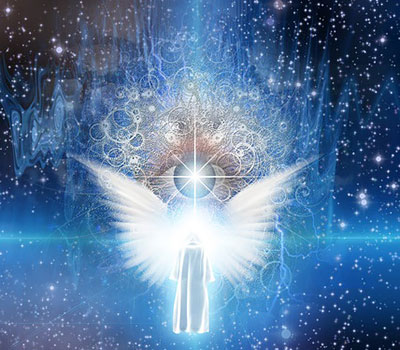 We all have spirit guides. Even the uninitiated may feel a guardian angel or a benevolent presence around them from time to time. This is actually them unknowingly sensing their spirit guide. For the spiritually awakened person this is one of the first questions they might ask, when embarking on their new spiritual path: "Who is my Spirit Guide?" The answer to that question is often very personal.
Your spirit guide can take many forms, but it is always a positive energy in your life. When asking the question, "Who are my guides and where do they come from," the answer will reveal itself once you have contacted your own individual Spirit Guide. Our guides can come from various dimensions, past lives and even the present. More often than not you will have more than one Spirit Guide throughout your lifetime. Read the rest of this entry »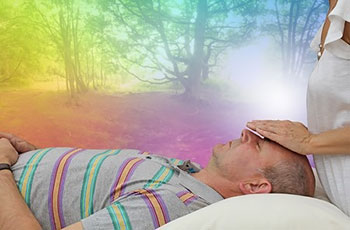 Too often, in this modern world of ours, we seem to get sick, or just not feel quite right? It's not a matter of more germs. Most of us are simply out of balance with our many psychic energies.
When we don't connect properly to nature, or don't get the proper amount of sleep, or eat food that doesn't nourish us, we are inviting sickness. But it doesn't have to be this way.
Just as there are many types of western medicine, many branches of energy and spiritual healing also exist. Which one is right for you? The answer doesn't have to be just one. Whether you choose to heal with acupressure or chakra medicine, crystals or aromatherapy, there is a solution out there for you. Read the rest of this entry »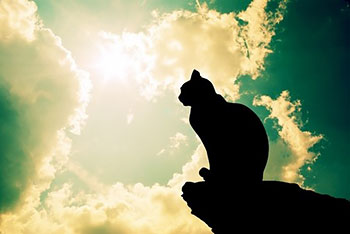 Pet owners know about the many benefits of animals in their lives. But what exactly do they give us beyond companionship?
Our ancient ancestors not only loved animals; they revered them. Many of these cultures were shamanic and knew of the psychic properties of all the animals in our world. Today we live in a modern world, but these connections are still there. Animals that we regard as common or even nuisances, such as pigeons, ants, spiders, and even rats, all have lessons to teach us. And we can learn, even as we avoid them.
As with our dreams, it's a good idea to keep a small journal on the animals you encounter. Think about what each creature means to you personally. Meditate on the way it sounds, moves, and looks. A gray squirrel in a park may give you the idea to become more agile and quick physically, or that you need to start saving money for lean times. No two people will see an animal the same way. Read the rest of this entry »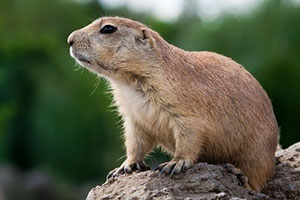 In Native American tradition the "prairie dog" brings with it a special message of retreat when it crosses our path. In times of stress and over-exertion it reminds us to take some time out, withdraw from our busy modern lives and recharge our batteries.
This is what the prairie dog does when it gets into trouble. It withdraws into the safe depths of the earth, with several escape routes waiting in case of emergency. The prairie dog teaches us to pick our battles carefully. Prairie dog medicine is also symbolic of the opposite. In times when we have become too withdrawn and disconnected from family, friends and the world around us, this magical animal encourages us to reach out to others and join in social activities. Read the rest of this entry »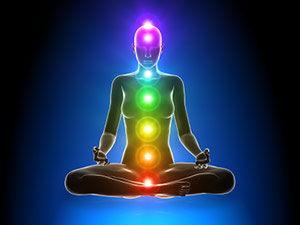 Chakra literally means "wheel" or "circle of light."
The first chakra, or Muladhara, is located in the coccygeal region at the base of the spine where we sit. It is symbolized by a four petaled red lotus flower.
The animal totem of the first chakra is the elephant. The musical note that resonates with this chakra is C. It is considered the root chakra.
The color of the root chakra is red. It rules the feet, legs, anus, hips, bowels and bladder.
Foods to stimulate the first chakra include beets, strawberries, raspberries, cherries.
Corresponding gland: Adrenal glands. Read the rest of this entry »