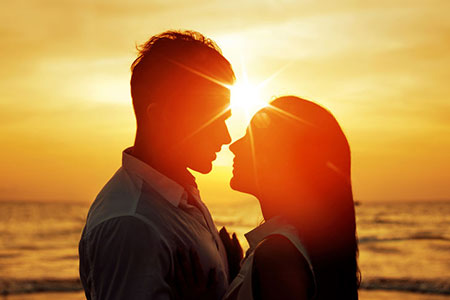 If you are confused about the spiritual concept of 'twin flames' and 'soulmates,' you're not alone. Perhaps, I can shed some light on this very misunderstood subject.
I could never have understood or imagined it myself either, until I found myself going through the 'madness' myself, over 20 years ago. If you have never gone through a so-called twin flame experience, you won't understand it. It's a romantic connection like no other! But the biggest lesson I learned for it is that it is also no reason to stay in a toxic relationship.
My twin flame relationship was highly important to me, regardless of it being a one-way street. I meant so much to me that I ended up travelling to Mumbai, India, to obtain advice and assistance from a highly skilled gurugi (spiritual teacher). I was convinced that she could fix things for me, since my relationship was surely 'meant to be.'
The feelings were so intense, for me, anyway. And, I was convinced that my beloved's feelings for me were of the same exquisite level. In fact, I had no idea or any way of gauging otherwise. The ultimate fantasy, right!
Further, I thought that it was up to me to heal this person that had captured my heart. It seemed to me the more painful the relationship was, the more healing I had to do for him. As a result, I carried the entire relationship energetically, and emotionally.
For example, although I had always been a passionate 'foodie,' I began to look anorexic, as I continued on this healing mission for him. I was eating plenty of good food all the time, but I realize now that I was so drained, as a result of giving him so much of my energy, that it wouldn't have mattered what, or how much I ate.