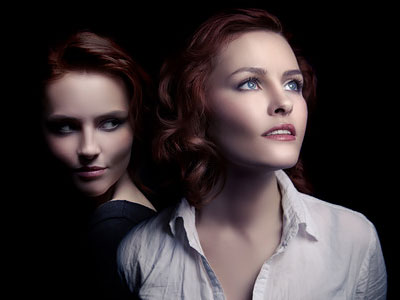 The ego is an identity that we have created based on experiences, thoughts and ideas we have formed. It is the thing we describe when someone asks us about ourselves. However, it is a false identity covering our true center – our Soul Self.
The ego is built upon past experiences. Its very foundation is steeped in emotional actions and reactions, and is comprised of beliefs about our self. Some of these beliefs we have accepted, while others are rejected. We have been forming and sculpting this false self since early childhood.
If we listed our beliefs about who we think we are, we would have the structure of the ego. The ego is our personality, achievements and abilities – or lack thereof. Although these achievements, abilities and gifts appear to be a part of the 'self' they are only characteristics of our personality – they are not our True Self. The ego is a construct of the mind. It is the false or artificial self. Read the rest of this entry »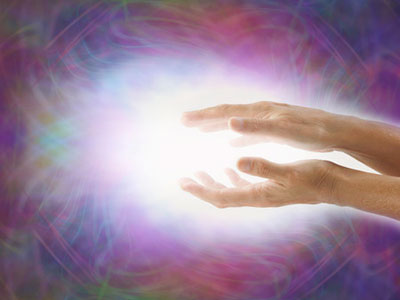 Sometimes soul rescue and soul retrieval are intertwined as being the same thing. There is a subtle, but key difference in my view.
In the case of soul retrieval we are finding an aspect of self and returning it back. Soul rescue refers to being of service to a spirit or soul that is temporarily lost, or needs guidance to continue its journey in non-ordinary reality, in the realm of Spirit, having left the physical plane.
In the shamanic community there is a technique known as soul retrieval which represents the fragmented self. The fragmented self is a part of us that becomes temporarily 'disconnected' from our etheric soul, from the context of associative memories of a time in our life. Read the rest of this entry »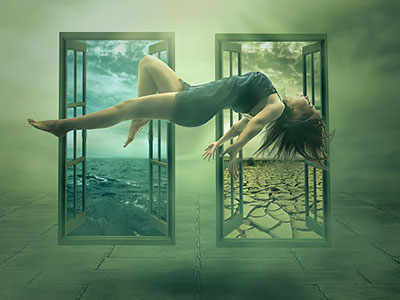 Astral projection is a natural occurrence for every human being. Whether we realize it or not, we do separate from our physical bodies every night during the dream state. This is the reason why we sometimes awake feeling more tired than when we went to sleep. Some nights we are more busy during our sleep, visiting other souls and working on special projects, than during our waking hours.
How is astral travel possible?  Basically, there are seven bodies that make up our complete self. First, we have a dense physical body. This is our human flesh and bone body. This in turn is connected to our Etheric body. I believe that the Etheric body attaches us, at certain body points, to the physical body. This is the body that is often seen by psychics at the point of death of the physical body. Read the rest of this entry »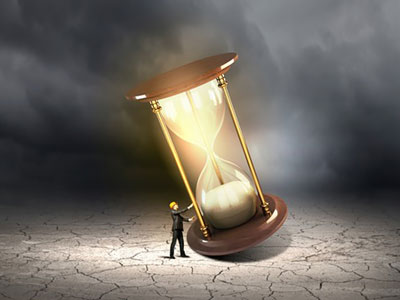 Take a look at the hourglass in this picture. Can you see that the sand pours from the upper chamber to the lower chamber? It does this in just the same way that you descended to the earth plane from the astral plane above.
You incarnated into this material plane of existence as part of your journey. This lifetime of yours is but one chapter in a very long and fascinating story. It is the book of you, your unique make up, and your unique opportunity.
Always remind yourself that, just as the sand pours from the upper chamber of the hourglass into the lower chamber below, your earthly manifestations are created from above.
Yes, yes, you have a physical body in this lifetime. You have to because everything existing on the material plane must travel in a material chariot. And yes, yes, you have this wonderful human brain at your disposal, along with all of your other earthly resources. However, be very clear with yourself that your mind is not you. Your mind is your servant. Read the rest of this entry »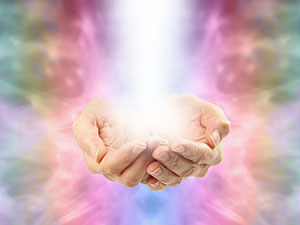 We often do not realize the myriad of ways in which each of us, in our own unique way, touch other souls on a daily basis. Often we do this with just a kind deed, word or physical touch.
Healing doesn't have to be expressed in the laying on of hands. Just being in a person's presence can, in itself, be a healing experience. Being a good listener, speaking or writing from your heart can be just the medicine another soul needs. Sending out healing in the form of good intention, or prayer and meditation has a strong healing vibration.
I just had a phone conversation with a close friend overseas, who reminded me of the aromatherapy and reflexology sessions she used to have with me. In those days our relationship was still of the customer-therapist variety. Gradually a friendship grew with both her and her family. I always set my intention to help customers to the best of my ability. In my aromatherapy and reflexology days, I used to ask for my guides' input in choosing the best oils to assist with healing, or with a specific ailment. I believe that my guides' input was as significant as mine, and perhaps, even more so. Read the rest of this entry »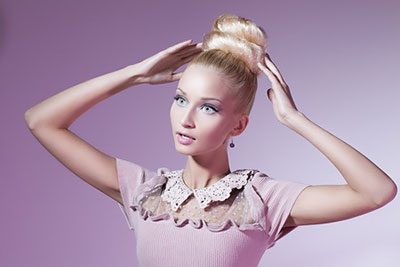 Years ago I had a client who invited me to her house for a small social gathering. The moment I walked through the glass doors that lead outside to her garden, I clairaudiently heard the word, "suicide." At the same moment a picture flashed through my mind of a man with a gun in his hand. I paused. The man seemed happy?
I casually walked outside as if nothing had happened, but I was rattled. My client sensed that I was preoccupied and asked if there was something wrong. So, I asked her if she knew about a person who had lived in the house that had committed suicide. She then told me that her husband, Daniel, had taken his life with shotgun 10 years ago. It happened right on the other side of those glass doors, exactly where I had the clairvoyant vision. Apparently he had been ill for many years and when he could no longer take it, he took his own life. Read the rest of this entry »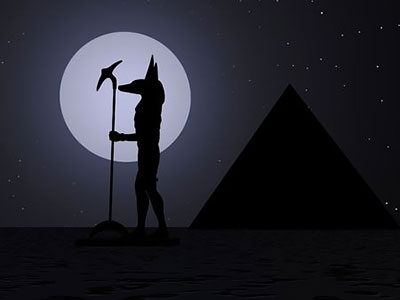 What happens to the soul after the body dies? There are many explanations, the most common being that the soul moves on to another place and another life. Past life readings and regressions have been able to prove that we do indeed live many lifetimes.
But where does the soul really go right after death? Ghosts of the departed have been seen in many forms, such as images, scents, sounds and full apparitions. How long do they linger on this earth before making a transition? That too has many theories attached to it. The Ancient Egyptians however had a very well defined belief in what happened to the soul after death. The soul contained in the physical body possessed many aspects that all had different spiritual duties. Read the rest of this entry »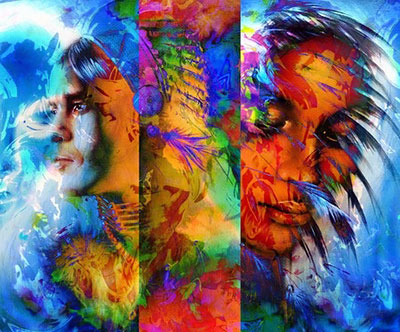 For many years I suffered with Post Traumatic Stress Disorder (PTSD) and sought out treatment for it with traditional counseling. Although helpful, it seemed to take quite a long time to unravel and change the symptoms. I suffered with anxiety, sleep deprivation and depression for several years.
One day through work, I met a woman who was trained as a Lakota-Sioux medicine woman. Her name was Irene and she was also a Reiki Master who could do distance healing. She taught classes in Shamanism, as well as Reiki. Curious, I began to take her classes and learn about Shamanism. Eventually, I would also seek treatment for the PTSD from her and have many remarkable experiences. Read the rest of this entry »