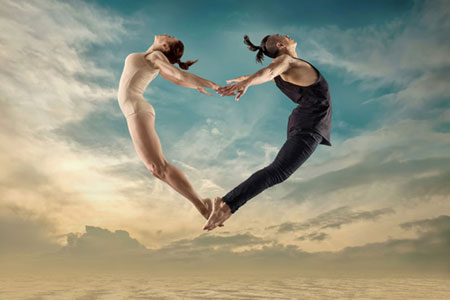 Romantic relationships, who needs them? The truth is, we all do. Who can be involved in them authentically? Well, now we are immediately reminded just how wonderfully fragile and caustic the combination of two energetic egos can display themselves in these unions. Fragile in the sense that we usually do not see or appreciate what is right there before our eyes. And caustic, because we take things way too personally.
Our conditioned brains are so accustomed to looking for problems! Bad idea. An outright orgasmic, orchestrated gathering can take place in the most intimate of relationships. But, unfortunately, we too often have our sights set on something 'better' over the shoulder of our partner.
What is it we are searching for? How did we lose interest, when just a moment ago our mate made our heart throbbing and our knees wobbling? The problems begins when we set up an idea of what we expect from the other. Yes, we expect the other to fulfill something in us we believe we do not possess.
Truth be known: humans are driven by lack and fear. We are also constantly steering away from pain and striving toward pleasure. When the object of our foremost desire begins to dwindle in the pleasure-seeking particular department, it is only because we have set up unattainable, exclusionary, illusion-drenched goal for the partner to master.
We are no longer satisfied with the mere act of them jumping over four foot hurdles. We want them to scale even taller buildings, or soar into the skies carrying a banner which reads: I will fulfill your every need and desire! Impossible. Nobody can do that. Furthermore, who would really want to do that much?