remote healing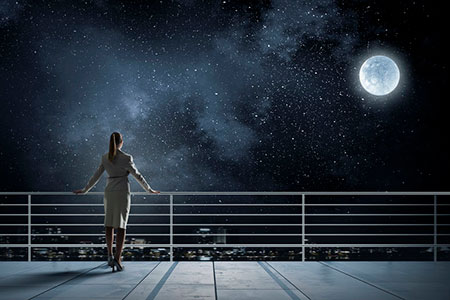 Despite modern day skepticism, people have reported seeing apparitions of those who have crossed over since the dawn of time. This paranormal phenomenon is definitely nothing new to my way of thinking, because I see spirit all the time. They tend to come back to let their relatives know they're okay, and to reassure us that they are watching over us. But sometimes earthbound spirits also appear to ask for my assistance with shamanic soul rescue work.
One of my clients used to live in the busy part of Manhattan, in a very tall building where she could see other peoples balconies. When I was doing a phone psychic reading for her one day, she told me that there was a woman who kept looking over her balcony.
She could never figure out why she always kept looking down. For a while she thought she was trying to see if she had lost something that might've fallen from her balcony, or maybe she was looking at somebody. This had gone on for several months.
The unusual situation peaked my interest. One day, when I was consulting again with this client, there was a 'nagging energy' that kept coming in on my left. I decided to bring it in… and it was the woman on that balcony. Well, actually it was her spirit coming to me. The woman was no longer in this life. She had committed suicide and her spirit was still lingering on the balcony of that apartment building. Her spirit needed to be released.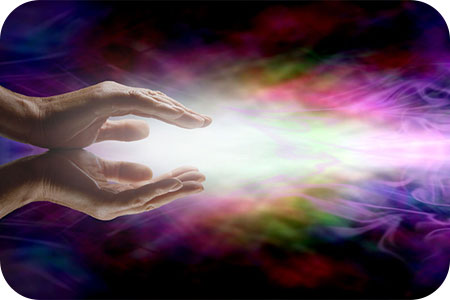 After receiving a profound remote healing experience, just a few weeks ago, I now know that distant healing really does work! Successful remote healing sessions have been documented in the past, where the recipient was totally unaware that they were being worked on. But I feel that being receptive to the healing makes a significant contribution to the healing process.
My remote healing was done by a couple who work as a team. Their work has had a profound effect on me. The dynamic healing duo includes an emotional intuitive and a medical intuitive. I never had any pain issues with my hips, but they told me that there was a blockage in my right hip, caused by blocked emotions. To my surprise, the following day, my right hip ached!
The healing team picked up on so much information energetically which they could never have known about me, and in addition to their healing session, they gave me tools to assist in releasing any negative, pent-up emotions, as well as letting go of any people connected to my buried emotional pain. When left unattended, old emotional wounds prevent us from moving forward in joy. Old wounds can go far back to childhood, or even into past lives.