opportunities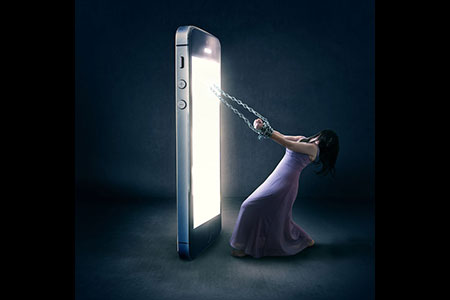 I used to walk around the lake in the small town where I used to live. It was a picturesque hike that took you all the way around a large body of water that fed into the lake.
It was also a popular camping ground. Many city folks came to our little rural town to camp. Day after day, I saw them walking their dogs around the campsite, or relaxing on the park benches overlooking the water.
But nobody seemed to be appreciating much of the beauty of the natural surroundings. No, they were all too busy looking down at their phones!
In the good old days, people used to love breathing the fresh air, watching the children playing, looking for baby lizards on the sunbaked rocks, admiring a newlywed bride dancing on the beach, or marveling at the curious formations of the clouds above. These many beautiful nuances and subtleties in the world around us, are what make life joyful and precious.
Sadly, even seeing people walk their dogs saddens me these days. Everyone appears to be obsessed with their phones only. The dog owners hardly notice their own dogs, never mind anything else around them. They miss out on their dogs' cute moments of joy and excitement.
Someday, when their dog is no longer around, they might regret missing these precious moments. So many lost opportunities and forfeited memories. Or maybe they will still just be staring at their phone.
Once, I saw a couple at the lake. They were also campers. They were lounging by the water, with their chairs far apart. Of course, this was of no concern to them, because they were both far too busy on their phones to even notice.
I'm sure they were posting pictures they took in front of the lake on social media. By the time they leave, they would have only those photos, but no real experiences or memories of ever being there. They were not at the lake, they were in cyberspace – the cell phone rabbit hole.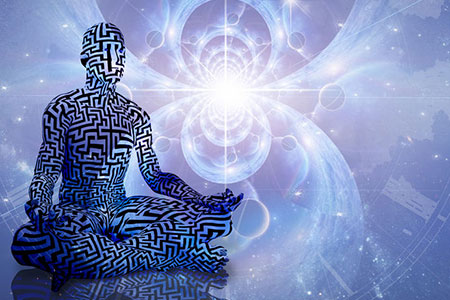 A life lesson most often learned the hard way, is how important adaptability is to our prosperity, happiness and well-being. Adaptability is a skill that must be learned by all of us. For once you are open to this path, your world will open up in ways you never could have previously imagined!
We are all born with the capability to be adaptable. Without this, we would not be able to function effectively in this physical world. In primitive times we had to adapt to the changing seasons, extreme climates, the scarcity of food, health challenges and other challenges of human survival and evolution.
What I find most intriguing about adaptability, is that we can consciously decide to be open to adapting at any time. We simply need to open up to the Universe and all the opportunities it has to offer. It's as simple as looking out for opportunities around us to try new things, meet new people, explore new ideas and experiences.
It can be painful at first, as it requires stepping out of your comfort zone, but it gets easier the more you do it. Look at it this way: when you choose to start working out, your muscles will change over time, because they are dealing with new, unexpected demands and are becoming better at what you are requiring it to do. Eventually it becomes second nature and you become stronger. The same thing happens when you open your mind to new thought processes, new ideas, new ways of thinking.
Being adaptable means that you have the courage and enthusiasm to go beyond your comfort zone, and experiment with what the Universe is trying to direct you through. It can be as simple as deciding to finally stop and grab food at an Indian restaurant you pass daily. You may have never tried Indian food before, but it kept catching your eye. When you are adaptable, and open to the signs of spirit coming in, you will embrace such an opportunity to try something new. Continue reading →