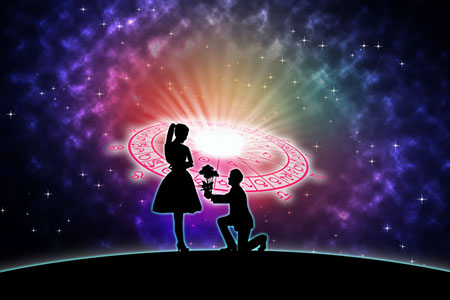 Many popular songs have declared over the years that "loves makes the world go round." No doubt, compatibility is a big thing! Big enough to make people spend millions every year on various matchmaking services, online dating apps and relationship gurus. Human beings are social creatures, naturally geared towards finding a mate. Finding a mate, however, is not the key here. Finding the 'right' mate is.
General compatibility, or being able to exist, live, or work together without conflict, does not adequately define the nature of true compatibility. Sharing the same bed in a gratifying manner takes awesome precedence! Experiencing genuine physical attraction and 'chemistry' is the number one requirement for sexual intimacy. For a romantic couple to continue thriving and their love to remain invigorated, this level of compatibility dominates the other requirements in a gratifying union.
Where does this sensually-elicited, thrilling energy come from? The patterned configuration of clustered stars, where else! Because everything organic and inorganic: people, places, events, weather, plants, animals, air, food, water, universes, galaxies, are all intricately connected. Nothing is exempt.
Comprised of incalculably indestructible elements, minerals, nutrients, and gases; we are all fused cosmic particles, star dust, which never die, but simply change form. And because we are so sublimely constructed, we are affected, influenced and subjected to the inner combination's of these ultrasonic mixtures.