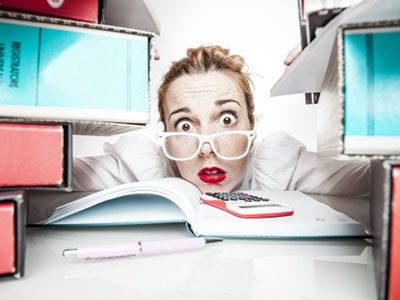 Stress confronts us around every corner. Sometimes it's all we can do to just to get through each day. How we deal with stress says a lot about us, and there are many proactive, healthy ways to do this.
The Serenity Prayer states, "God grant me the serenity to accept the things I cannot change, the courage to change the things I can, and the wisdom to know the difference." That is a wise prayer! Stress is unavoidable, so don't pretend it doesn't exist. Acknowledging that it is there and having tools to fight stress is half the battle. Using multiple tools such as meditations, problem solving strategies, and time management can be much more helpful than only having one 'go-to' strategy. Read the rest of this entry »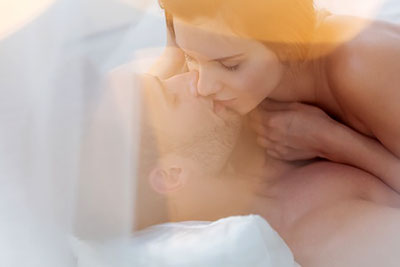 I have been teaching White Tantric Yoga for 15 years. The premise of White Tantric Yoga, is to unite two people together. It is also designed to connect each person the to the Divine, as well as to connect each individual's sexuality to their spirituality.
Our sexuality is linked to the second chakra. The color is orange. It is located just below the navel point. It is also connected to our creativity. If you are a dancer, an artist, a musician, or a poet, this is where that vibrant creative energy comes from. If there is any sexual trauma in this area, it can block creative energy, block the ability to connect your sexuality and your spirituality, created physical issues with the sex organs and can create depression and anxiety. Read the rest of this entry »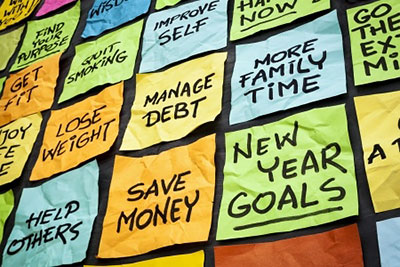 As we finally settle into this year, many of our well-intended new year's resolutions have already been abandoned. Yet, it is not too late. This is early part of the year is the perfect time for us to still look back, as well as make plans for the future. But where do we begin, especially as it applies to our spiritual and psychic life?
Looking spiritually inward is not quite as simple as cleaning out our closets or drawers. We may have lingering negative influences we're not even aware of. It's human nature to want to keep old habits instead of creating newer, healthier ones. So, as we move into the year, it's more important than ever to make ourselves spiritually healthy. Read the rest of this entry »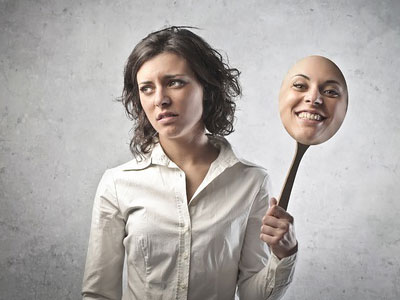 There is natural balance between pain and pleasure. Yes, we need to be hopeful, choose happy, and be positive. But what if you are sad, or depressed?
The students that committed suicide at the colleges where I taught were always the brightest stars, known for being happy, and helpful to others. People were always shocked when they chose suicide.
America worships 'happy' and 'positive attitude.' What is our aversion to the so-called 'negative'? Why are we rejected for being a 'downer'?
If a person is truly happy and content from the inside out, someone else's upset mood, depression or anxiety will not affect you! People react badly to 'negativity' because it stirs up their own unresolved issues. It makes them feel their unresolved issues. Read the rest of this entry »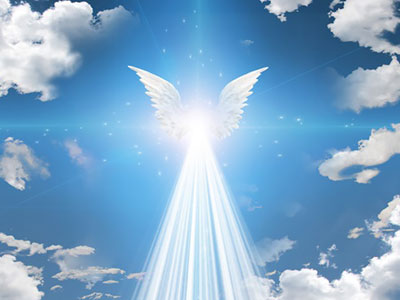 Angels are here to support, guide and comfort us in our daily lives, not to live our lives for us, or make decisions on our behalf. We grow in strength, wisdom, character and self-esteem when we face and overcome challenges.
There are of course many stories of angels intervening in life-threatening situations, which is wonderful. This phenomenon has been well-documented.
Over the years, I have seen time and time again that some of the key primary purposes of the angels in our lives is to remind and reinforce for us that we:
are not alone;
we can and will overcome the challenge that is in front of us at the moment;
we can link back into the best part of our hearts, which is where our true strength lies. It is that part of us which they hold sacred for us.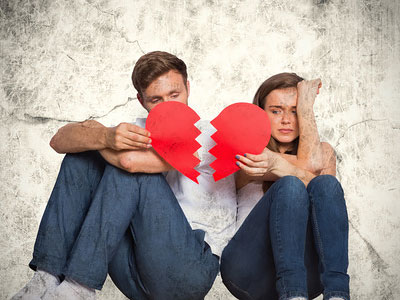 Finding true love is hard. Literally. At times it feels like you have hit a cement wall, but it happens, and it hurts. The pain of love that once was, and is now unrequited, is not something one would wish on your worst enemies.
You may have loved with the hope and possibility of your love being returned, but instead you loved someone who just didn't feel the same way. Or, you loved someone deeply, who also loved you in return, and then for some unknown reason, they turned off the switch.
When this happens, you are hurt in ways that are unimaginable and extremely bewildering. This person loved you and you loved them. Maybe they met someone new? Maybe their love was never real? Whatever the case, you're left in excruciating pain. Read the rest of this entry »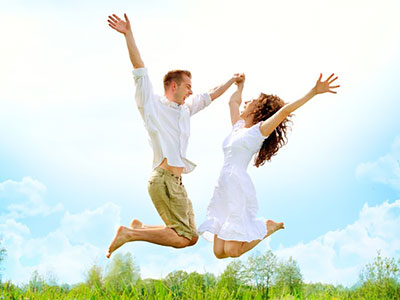 I always tell my clients to start the day by choosing joy. When we are in the vibration of joy or love we begin higher on the vibrational scale, and when we hold one energy we cannot hold another. So, when we are in the vibration of joy, we can't be in fear, dreading or doubt. The reverse is true. When we are in fear, we don't feel love or joy.
I recommend a very sweet exercise that produces great results when we practice it, not only with words, but also by adding feeling and a sense of allowing. As with any exercise I use myself, or offer to my clients, I like to make it playful. So let's play!
In the evening before you go to bed, when you have your PJs on, or first thing in the morning, make yourself comfortable and think of something that raises your vibrational state to one of joy. Put aside any doubts or resistance. Then in your journal, or on a pretty paper, and with your favorite pen, you can write down how you want your day to progress while holding this high vibe. Read the rest of this entry »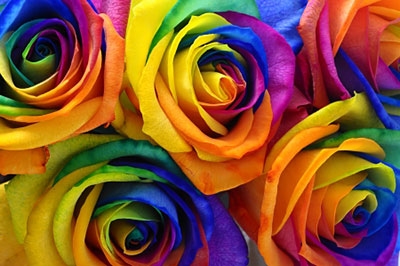 I have great faith in the emotional healing power of plants, their oils and how they can have a powerful effect on your well-being. The amazing healing properties of flowers, in particular, can be used to activate our body's energy centers, otherwise known as the chakras.
Root Chakra
Known as Muladhara, you will find this particular chakra at your spine's base. Consider it, if you would, the very plug that connects you to the life force of the Earth herself and assists you to remain grounded. When this chakra is in balance, you should feel secure and stable. Should it become imbalanced, however, you may feel somewhat stuck (or lost) in life and find yourself focusing on subjects that do not serve your greatest interests. Read the rest of this entry »