Posts Tagged 'inspiration'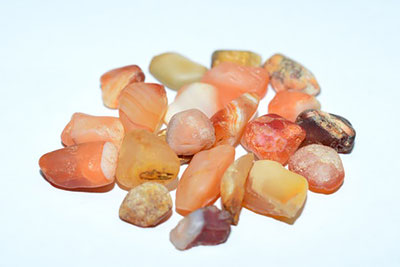 Carnelian is a part of the Agate family and a form of Chalcedony, the gemological term used for all types of quartz in cryptocrystalline form. It can be red, orange, and red-brown and has both the properties of Agate and Chalcedony.
Agate is effective in balancing the yin and yang energies. It stabilizes the aura and gives a cleansing effect. It transforms and eliminates negativity. Agate further increases analytical abilities and precision and awakens natural talents. It creates inspiration from, and connection with entities in the spirit world.
Chalcedony is part of the quartz family. It is traditionally used as a sacred stone by Native Americans and is good in balancing energies of mind, body, emotions and spirit. Chalcedony represents good will, while decreasing hostility, sadness, or depression. It also increases receptivity, responsiveness, and giving. Read the rest of this entry »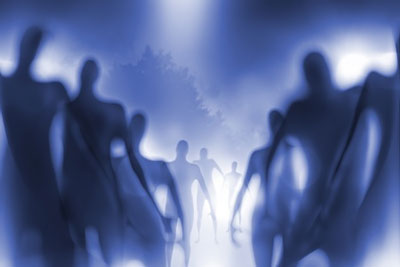 Earlier this week, I called upon my spirit helpers to assist me in finding some direction. I needed some help with something which, although not yet urgent, has been niggling at me. I needed to find some information which I would require soon.  Although there is information on the subject available online, I hadn't been able to come up with anything useful to date, even after doing several searches.
So, two night ago, I asked my guides to point me in the right direction and sure enough, today, I did a random search, typing in keywords which literally 'popped up' from nowhere. These search terms brought up some useful information and contacts. I believe spirit delivered, and quickly!
When I invoke spirit's help, I usually call upon my angels and guides individually, but this time, prior to going to sleep, I envisioned I was liaising with the same council of wise beings I recall being summoned to during a life threatening illness many years ago. At that point in my life there was a decision to be made in the presence of these wise souls, as to whether or not I was going to come back to this earth plane. I was on life support at the time. I guess the choice must have had something to do with completing a life contract in this world? Read the rest of this entry »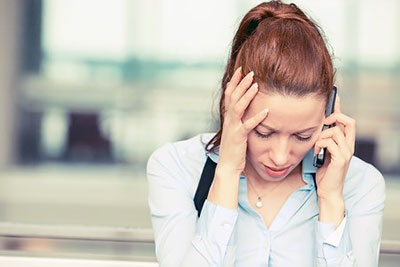 When seeking guidance, a good spiritual counselor or psychic advisor can give hard, practical advice. They can be like compasses in a dark night, and they can read the signs and be forces of measure when there is no point of reference.
Some, like astrologers or diviners, simply watch for patterns, tides and symbols to pass on their messages; like data readers of the Divine they can look for clues for their clients, organize ideas and offer orientation and direction. Yet, without the reference of personal experience (the common point of comfort that our clients seek) many problems cannot be properly addressed in people's lives. Read the rest of this entry »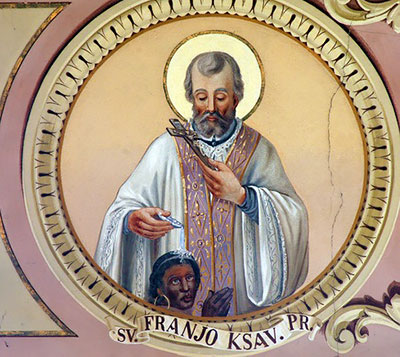 Spiritual mediums often work with spirit guides. Some work with only one guide, while others have several guides assisting them. I have many guides around me. They help move my psychic readings quickly and help get the answers and information people need.
The first of my spirit guides I knew about were Ishet, Ohkona, Nastar and Chadly. Ishet is a female guide of the Egyptian dream temples. She gives me balance, perspective, and understanding of the human mind. Okona is a male native American, who guides and guards me on my path. He gives me strength and perseverance. Nastar is my runner, and helps set up situations ahead of me, such as perhaps guiding a client to me, or even a simple task, like having a parking space available near the front door of a destination. And then there is Chadly, who is a nature guide. He comes through as an old, rough frontiersman, buckskins and all, he brings me humility and greater awareness in connecting me with all things natural. Read the rest of this entry »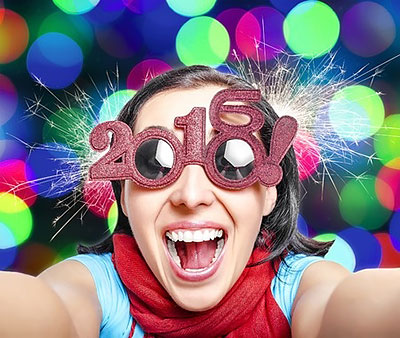 Each new year brings with it the promise of something better in our lives. We hope that the coming year will bring more happiness, health, success, prosperity, or even a new love connection. And thus we set our New Year's intentions.
But the best way to achieve these resolutions and ensure long-term success is to go deeper than merely changing our everyday habits. We must recognize our authentic value and true potential. For a truly fantastic 2016, we need to love ourselves more.
It is not love from others, but the love that we give to ourselves that keeps on giving. Self-love beckons us to take chances, face fears, love ourselves more and be open and vulnerable to welcoming loving and healthy relationships. Self-love can empower you in 2016 and guide you to the very things that you want to see manifest in your life. Read the rest of this entry »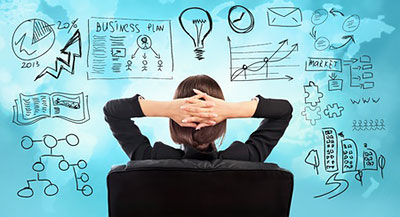 I have owned several businesses in my day, but they were not necessarily successful. Why do you think that is? Well, let's look at some of the enterprises I started, and my reasons for doing so.
For example, I opened up a Goth and Punk fashion store with my daughter which, as you can imagine, catered mostly to young adults. That lasted about a year and a half before we went out of business. Next, I tried a psychic tea house with my two daughters. We offered lunch and snacks with beverages, and I read Tarot cards. That one we managed to hold onto for almost a year, before we ran out of funds. Read the rest of this entry »
Apache Tears
These stones are said to bring good luck to those possessing them. They also block negativity and negative energy. Black obsidian is a powerful meditation stone. Apache tears brings any dysfunctions, sadness, depression and anger to the surface. It brings up anything blocking you and helps you remove those blocks to help create the life you want. It is the stone of the subconscious and it dissolves suppressed negative patterns and purifies them. This stone brings to light that which is hidden from the conscious mind. If you feel you are being used or abused, or someone has power over you, this is a great stone to wear when around that person. It will help block their negative hold on you, and empower you. Read the rest of this entry »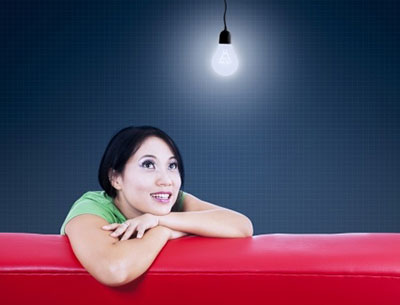 Sometimes in life we come to a fork in the road. Should I go left or should I go right? Next time you are faced with a fork in the road, these four simple tips will help you make that decision.
Pray
Don't just ask God to help you out, but really open your heart to divine guidance. Do this by taking three deep breaths, close your eyes, move into your heart and ask God: "Which path will bring me closer to my highest good?"
Don't worry about getting an answer right away. So often we push things away from us because we want it too badly. Breathe into the question and surrender to the answer. It will be revealed to you if you ask the question. Read the rest of this entry »