Posts Tagged 'inner guidance'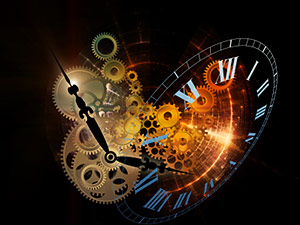 Delay is sometimes more important than we realize. We often berate ourselves for not doing something on time, perhaps it's not going to visit someone, or not picking up the telephone to make a call to someone who might feel better just knowing that we care, but there are always reasons for delays.
Very often we can't see it, but there's a plan at work in our lives and the lives of every individual on this planet. When we try to force things to happen, they often don't do the good that we anticipated they would. This is because there is a perfect time for everything, and in our eagerness to think that we're important we can ignore subtle clues that the universe is giving us. Think back on your life. Very often, when you have kept postponing doing something, or something hasn't happened in what you might have considered to be the 'right' time, it has worked out perfectly anyway! In fact, probably more perfectly than you could have imagined. Read the rest of this entry »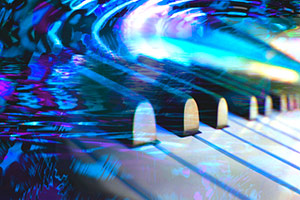 I've always loved music. Besides being soothing and an all round mood and energy shifter, it's been used to communicate with others since the dawn of time. I will frequently get a song in my head in two specific ways: some are from my mother; and those that are not from my mother. The 'mom songs' are Sunday school songs, the "not from mom' songs include everything else.
Popeye the Sailor sang a song, "I love to go swimming, with bowlegged women, and swim between their knees". One day I woke up to that song in my head and couldn't figure out who, why or what? I kept coming up blank. I knew that I knew the song from the past, but I couldn't remember exactly where I knew it from. Read the rest of this entry »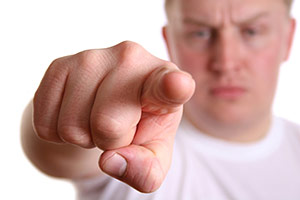 Why do people judge others? Have you ever walked down the street and someone would give you a weird look? Have you ever been in a store and someone would discuss you behind your back?
The reason I feel the need to be bring this up is because I get many calls on a daily basis where a client would tell me how someone has judged them or said something to hurt their feelings.
A week ago I had a caller who was upset, because the person who judged her believed that he can walk on water, and whatever he does in life… he is better than others. I felt bad for my client and I told her that she is better than what this man was telling her. He was trying to push her buttons. I feel when someone puts another person down by judging them, it is because they are trying to make themselves feel better. Read the rest of this entry »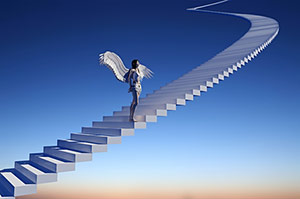 I was nine years old when I saw three beautiful Angels, in what you could call a rather 'unlikely setting'. My parents were visiting some friends one Saturday evening and when the drinks began to flow, they put me upstairs on the bed, in their friend's master bedroom.
The adults were making quite a lot of noise downstairs, and I found myself lying on the bed looking up at the ceiling, when lo and behold, just like a sliding door, the ceiling opened up and there were three magnificent beings with the night sky in the background. Today I know they were Angels. Read the rest of this entry »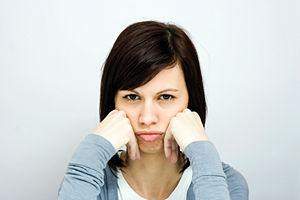 We all have desires in life, and it's natural to want happy outcomes and perfect endings to the stories in the book of our lives. But what happens when we have that, "I just know it's going to work out" feeling, and then a psychic reading comes along and bursts our bubble?
Sometimes, when a person consults a psychic, they are sure that their ex-lover is going to come back, or that they are going to get that perfect job. They are looking for confirmation from the psychic that their own intuitions are accurate and everything is going to work out in an ideal way. But then, when the psychic foresees pitfalls and problems, the person can become discouraged, or even angry. This is when many claim that the psychic was not accurate, or could not connect to their situation. And this is also when some psychics tend to smile sweetly at their client and begin to sugar coat the reading. Both of these reactions however, are completely unwarranted. Read the rest of this entry »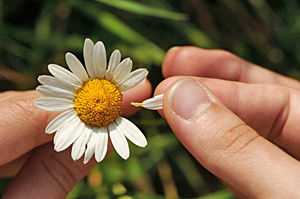 This is the biggest conundrum in life: If that person loves me, why move on from me?
I have felt many different forms of love. There are so many feelings to describe it. Yet, someone loving you may have no bearing on where the relationship is going.
Really? How can that be? He has told me he wants to marry me!
I believe that empaths have a hardwired ability to tune into that love. Women especially seem to get into dangerous relationships because they 'feel that the person loves them'. This is not to exclude men, but I believe it's a slightly higher percentage. Maybe it is women's biological inclination to nurture and protect the roost that enhances their empathic skills, or the highly developed language center. Read the rest of this entry »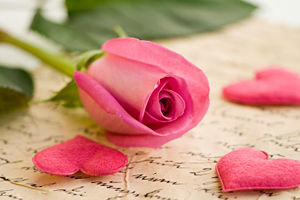 Destiny is often misconstrued as an unalterable outcome. Sometimes people will say, "It's my destiny. I can't change it." I believe that each of us create our own destiny by the choices we make.
I'd like to share an example from my life. Some months ago I noticed that my verbal communications with a specific person seemed to be deteriorating. I hired her to do some very important work for me. The nature of her work requires not only expertise, but also interest in the situation and the motivation to go the extra mile.
When she took me on as a client she believed me, and she believed in me. But I saw in time that her faith had shifted. I respect and admire her, so what she thinks of me matters. Read the rest of this entry »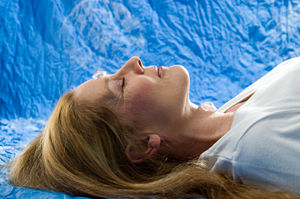 I enjoy doing etheric healing on people if they need it during an angel reading. Some people have asked me what it means to cleanse the inner bodies with etheric healing, so I wrote up on it a bit over the past few days of cleansing I have been doing on myself.
How do I cleanse the inner bodies? Well, I do a lot of processes. First, I connect to the inner sound current, which is the meditation I learned as a child, and then I do light meditation with the mantra I learned from my teacher in India. I usually do this for a few  hours or so every morning, but when you are in those altered states, time doesn't exist and it feels like 5 minutes. Read the rest of this entry »