Posts Tagged 'inner guidance'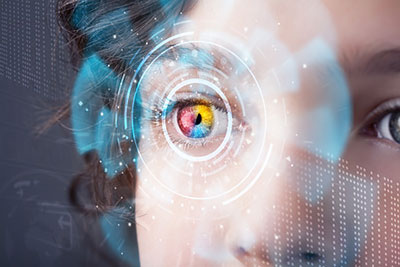 For each person who wishes to perceive the truth in life, perception is only one aspect, one variable, one moment, one memory, perhaps just that which makes up some of the grand sense of wonder and illusion that we are meant to endeavor. One does not have to endure in order to allow for mystery to give spiritual value to our lives.
True mystical value is based just on that – a value. This is based on a myriad of factors, it being our perception. Perceptions are based on our religious and family beliefs, and thus leave us in a state of comfort, a state of illusion in order to shield us from misconceptions of perhaps beliefs that may be untenable for us. Read the rest of this entry »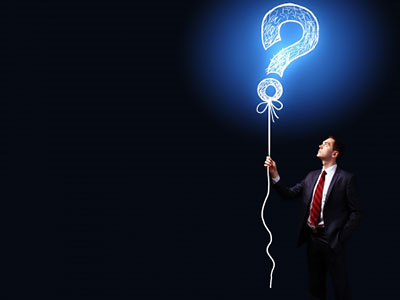 It is a bit of conundrum that we have this Western culture desire to achieve a goal of enlightenment… and then we die. This is like rushing through a vacation and obsessing if we are 'doing it right.' What is 'right' anyway? We each are completely different people on our own individual journey.
After we achieve our life lesson and our chosen destiny for this life, we cross over. So really, what is the rush? So, we can get onto the next what? Vacation? Job? Lover?
Whether it is music, art, great food, lovemaking… we participate in these so we can be engaged and engulfed in a full, all-consuming, memorable experience – not an end result.
One of the reasons people enjoy doing something very physical or demanding (including creating crises or drama in our lives) is because a challenge (or crises) demands our full attention. It forces us to be completely present, completely engaged and this allows us to immerse our self in enjoying or engaging in the task at hand. Read the rest of this entry »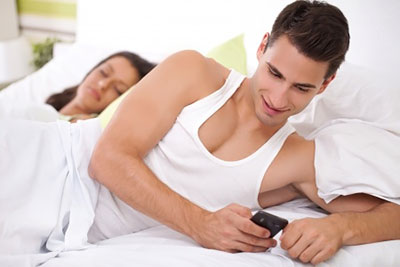 Is your partner cheating on you? Is your spouse seeing someone else? These thoughts can be life-changing in a relationship. It can create a wall that is very difficult to tear down, especially if it is not the truth of the situation. Yet, if true, it can also destroy a family.
There are several signs to watch for in every relationship that will bring the truth of the situation to you. However, you must be willing to act after knowing the truth, and not just sit there and be disrespected.
Phone Secrets
Does the cell phone get hidden when you walk into a room, after they have been fervently texting on it? Does it go in their pocket, or under a cushion? Does it go into the bathroom with them? Is it always by the bed, in a place that you could never access it? Is it password or fingerprint protected so you cannot see anything in it?  Has it become a third appendage attached to the person at all times? Are they chuckling, however won't show you what they find so amusing?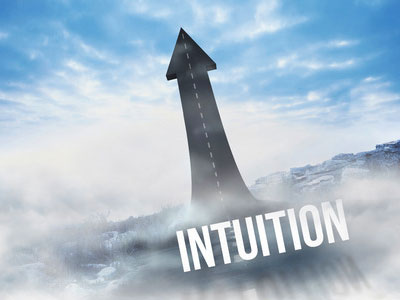 There are many benefits to heightening your sixth sense: increased self-awareness, being able to read other people and their energies more clearly, and predicting what's to come based on an internal instinct. You may question and second guess yourself far more than the average and maybe are looking for a change? But will it be as difficult as people lead you to believe? If you put in the work, and leave yourself completely open emotionally, then it can be achieved.
We are all born with the ability to 'see' and 'feel' beyond what's available to our normal senses. Some are born with a more in tuned sixth sense than others, while others may wake up one day and their intuition is heightened. But is it really possible to strengthen it deliberately? I've learned that it is, but you must be mentally, physically, and emotionally prepared for what's to come. To have energy interact with you on a higher level is exhausting. Read the rest of this entry »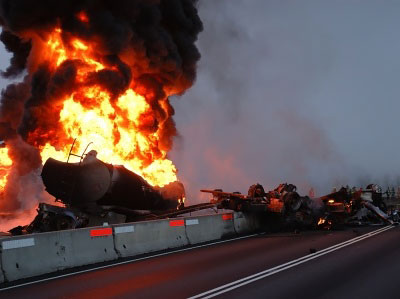 I know my angels stopped me from going to work that day for a reason. I knew I had work to do that day that was important enough to keep me safe from injury, or worse.
I will never forget the day of that highway accident. It was September 3, 1999 and I had asked for that day off work, which is something I never did. I was an Office Manager at a tool shop, and worked under a very arrogant accountant whom, I'm sure, had control issues when it came to his staff.
He didn't feel I should have the day off, as it was already a long weekend for us in Canada. The Labor Day holiday would have afforded me a four day weekend, instead of a three day weekend. I had been working there for several years, however he still said no. He had threatened that I would lose my job if I took that day off, as he didn't approve it and had no intention of changing his mind. Read the rest of this entry »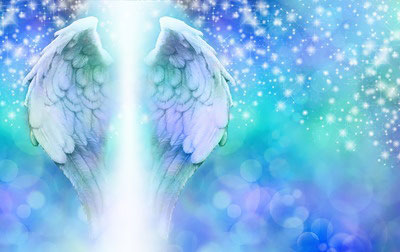 Do we really have angels that are with us all the time? If our angels never leave us, then why do we sometimes feel so alone?
Yes, we all have angels in our lives, several in fact. Our main angel, or guardian angel, accompanies us from birth until death. And no, your crossed-over relative is not your guardian angel.  A guardian angel goes through many lifetimes with you and knows all your past secrets and all your future secrets, even before you yourself are aware.
I'm sure all of our guardian angels shake their heads many times at each of us, with our irresponsible use of free will, and some of the unfortunate choices we make in our lives. I can picture my guardian angel at different points in my life, just throwing up her hands and saying, "Here she goes again – another bad life choice!" However I know she never leaves my side, which is my comfort in this lifetime. Read the rest of this entry »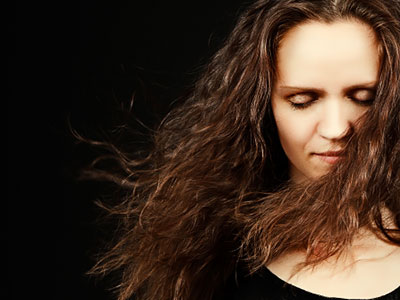 How does one differentiate between your own thoughts and psychic information that arrives telepathically, or from Spirit?
This question put me in mind of a story of the centipede, which walked every day of his life effortlessly despite his many legs. One day, a ladybug stopped the centipede, and commented on how much she and the community admired the agility and speed with which the centipede walked.
The ladybug went further to ask: "How do you know which leg to move first?" The centipede stopped a moment, to contemplate the question, and answered that he hadn't really thought about it before. But then, when he wanted to continue on his way, the centipede suddenly found he was paralyzed. It seems that when he stopped to think about which leg to move first, he couldn't move at all! Read the rest of this entry »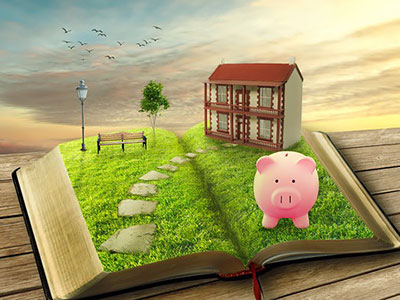 When we think of abundance, our general thinking is that it refers to money and finances. It is true that with the energy of money we can create the life we love, and we can be in a place to support others or causes that we love. But abundance goes beyond mere wealth or financial prosperity. Consider the abundance of time, abundance of friends, abundant health and well-being, and the gracious abundance of love.
Sometimes we are just stuck and don't know where to start in our desire to manifest abundance in the many areas of our lives. So let's take a look at where to begin. Where in your life currently are you feeling the most conflict, or pain?  You can begin there! From my experience and working with others, once you start examining your belief in this area and shifting it, all the other areas start to shift too. Read the rest of this entry »