inner guidance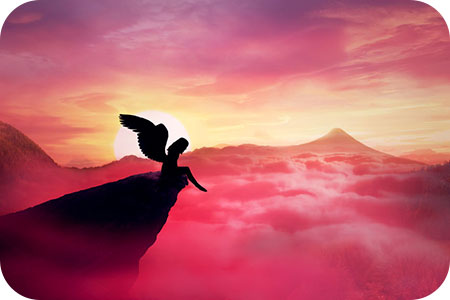 There are angels all around us, guiding us, whispering to us in our dreams, trying to get our attention. Life can get so busy that we often don't see or hear their subtle messages.
I was at a spiritual expo recently, doing readings and sharing messages. Several clients who sat down for a session, mentioned the intense energy they felt in the building that day. Some even experienced a glow or halo effect around the building, before they walked in.
Energy was indeed everywhere that day. There was the energy emitted by crystals on display, which we can entrain to balance our energies, as well as the many other sacred items the vendors were selling. There were also various kinds of healing techniques being practiced, as well as the many other metaphysical services being offered. But, most importantly, I believe there was the light inside each person that was amplified by our own Holy Guardian Angel.
There was an invisible connection happening with all of us there that day. We were seekers on the same path, acknowledging the Divine spark within each of us. Everyone was kind and patient.  I have experienced this phenomena repeatedly at spiritual retreats and events, but also in the everyday places of life. Life is sacred and we are magical beings.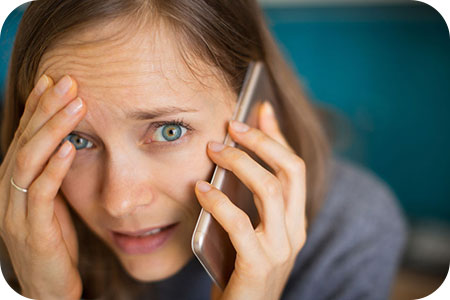 Have you ever had a life question weighing on you so heavily, that you have called several psychics trying to get the same answer, or some new information? Do you ever call different psychic readers and ask the same question over and over? And when you don't get the same answer from everyone, do you start to doubt their readings? This bingeing approach to consulting psychics is a road to disaster, and extreme confusion.
I am usually concerned when someone calls me, after they have asked several other psychics the same question. I ask myself if the client is attempting to get the answer they want, or are they just so desperate that they are looking for something that fits? I sometimes hear, "Well, another psychic told me that he was coming back to me." Or, "Another psychic told me that I would get the job, and now you are telling me I won't?"
Sometimes what we want to hear is not necessarily the truth, neither is it always what would be good for us to hear. I understand why some people feel the need to go from one psychic to another, shopping for the 'best answers.' Usually the caller's question is just very painful to deal with, and they want to be comforted, or at least just heard on a deeper level. This is very understandable. But consulting so many different psychics with diverse styles and varying approaches to reading, can lead to confusion and obsession, even dependency, and sometimes a reckless expense of one's hard-earned money.