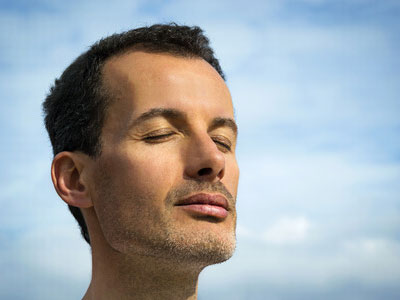 Self-hypnosis is also a potent tool for change. Hypnosis, the act of relaxing and dwelling in the subconscious mind with positive self-suggestions, helps to bring change to the body and mind.
We are a society seeking change. How can we bring change without changing ourselves? We set out to do the right thing, and then we find ourselves falling into the same old patterns. We need to accept change as part of who we are right now, and to accept that we are now whom we have chosen to become.
First, we must look at the past and accept it. Then, we may see the present and accept it as the now… and live in it. By living in the now, we create our future. We become who we want to through change and reinforcement. Read the rest of this entry »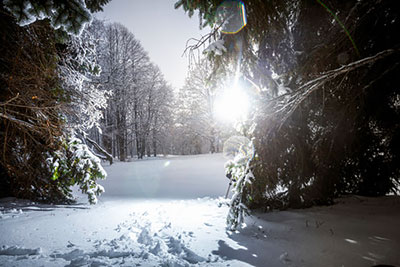 Have you ever felt a sense of déjà vu, with a person, place or object, or even an incident, yet you have never met this person, never traveled to this place, never had this experience? Have you ever had a craving to learn something, and found that learning it was very easy, or have you met a person you felt you know already? If the answer is yes, it may be because of a forgotten premonition that came to you in your dreams, or perhaps because of a past life.
Reincarnation is something I firmly believe in, and the idea that we come into each life with a unique skill set, learned life lessons, our unique personality, and a preset of the lessons our soul needs to learn. This we will take into our next incarnation. Read the rest of this entry »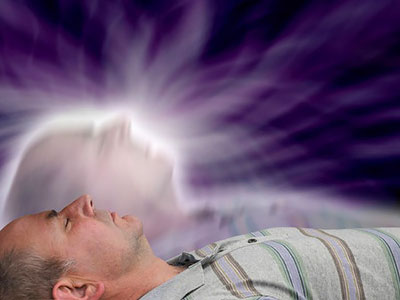 For many years the phenomenon of out-of-body experiences (OBE) has intrigued doctors, scientists, scholars, theorists and spiritualists.
Most often OBEs are associated with illness or traumatic incidents, but in 2007 British and Swiss researchers published studies describing how it may be possible to produce OBEs in healthy people.
Some experts believe that the subconscious takes us out of our body at night. It is believed that with practice you can use this to your advantage and train your subconscious to actually 'wake you up' after it has left your body. There are many methods to use to impress this idea on your subconscious, including listening to subliminal OBE suggestion tapes, affirmations, visualizations, reading books, and listening to music that has OBE-suggestive words. Read the rest of this entry »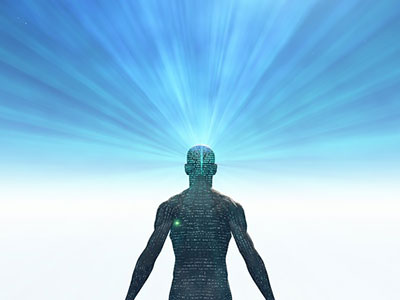 What your mind and heart believe your body perceives. Our self-talk and mind-chatter play a vital role in optimum health in body, mind and spirit.
If we wake up in the morning and tell ourselves, "I'm really feeling lousy, I'm still tired. I really don't want to get up and face this day," you can be sure that the body will respond in just that way. You will be moving slowly, feeling every ache or pain twice as intensely. That kind of self-talk can even affect digestion by slowing it down, because that is what you are telling the body to do with this kind of negative thinking. By thinking, "I really don't want to move fast," the message the body receives is to slow down. The body will always comply with the thought process. Read the rest of this entry »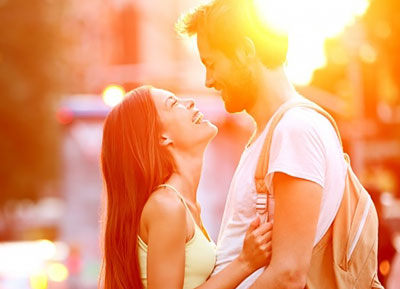 Unless one is already with their soulmate, this subject seems to be foremost on people's minds. It doesn't seem to matter if you are a male or a female. Everyone seems to be searching for a soulmate.
The key word here is searching. You can search for years and never find your soulmate, and yet just as you are looking for them, they are looking for you. What is wrong with this picture? Why do soulmates seem to be so difficult to find?
We ask ourselves, "Did I make a wrong turn in life somewhere and somehow missed them? Have I been too focused on work or just surviving and tuned them out? Did I meet them and not recognize them for who they were? Am I not as ready as I think I am to truly find love? Is there really such a thing as a true love soulmate? Have I been wasting my time trying to find that special someone?" Read the rest of this entry »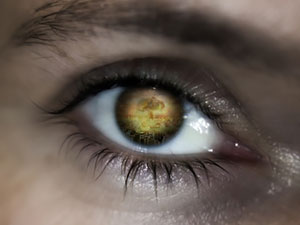 Certain themes of visions by prophets would have been created by regions of their brain. Studies by Oliver Sachs has shown that types of hallucinations – even art – comes from certain brain regions. For example, with certain medications or stimulation, whether it be stress, sleep or illness, excited regions may create or imagine certain patterns, including abstractions, colors, words, and even spiritual revelation.
This is why people initiate spiritual visions through meditation, or hypnosis. In waking life, this is why some people are predisposed towards painting portraits of faces, for example, whereas others prefer painting nature. Some personality types would have excited brain areas that could generate godlike visions. This would be the identical area for people when they were asleep. Read the rest of this entry »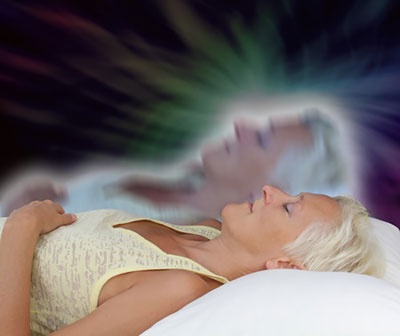 Out-of-body experience (OBE) is more generally known as astral travel or astral projection in esoteric circles. Many individuals find astral traveling helpful with their own personal development. They use this technique to visit places they would otherwise be unable to visit, or to meet up with loved ones on the other side. Astral travel is also a powerful way to meet up with your spirit guides, to visit future lives, and even for what is termed as "exploring the universe."
Now and again, my cynical husband will let me in on some of his more 'other worldly' experiences over the years. The most recent revelation was about how he used to leave his body at will. Over time, I have read of, and learned of various techniques to leave my body at will, but never dedicated enough time to master the art of astral traveling. Read the rest of this entry »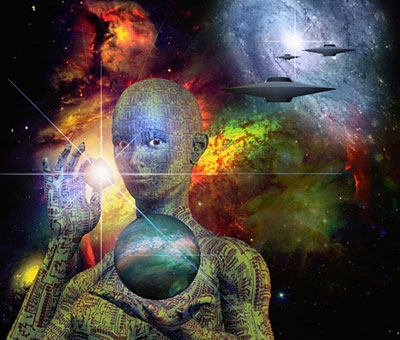 Some time ago, I thought I might investigate where I had originated from, before I came into this Earth existence. I manage to find out I was from a place called "Jute," somewhere out in the galaxy – destination unknown. That was the only piece of information I had at that time.
During a personal energy healing session I, I unexpectedly went back temporarily to that time. The color of this unknown world was a glorious and wondrous shimmering blue. I almost didn't want to come back to this life! Thankfully, while I was there, I was having a conversation with one of the Seniors who was in partnership with me coming onto this plane and he did convince me that my work here was not yet completed.
Discovering my alien heritage all began with my quest for health. Recent life experiences  made me think a lot about healthy living and well-being at my age. I have tried many different healing methods and products to do a thorough cleansing, but have never been very successful. I finally came to the conclusion that the one thing that would work for me without fail was my own brain power. Read the rest of this entry »