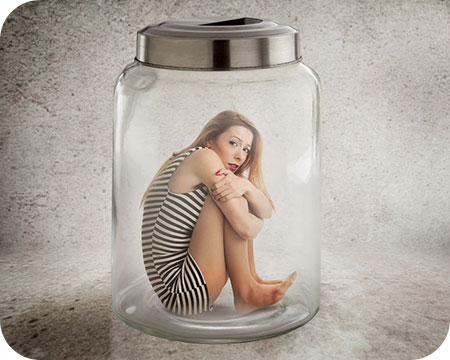 Expressing our truth openly and honestly, provides a channel for further rites of passage in real intimacy. When we do not convey what is actually bothering us, we impede our communication and inadvertently cripple our relationships.
Because we are gods in the making, who have temporarily assumed a physical form as human beings, we are subjected to the basic emotions of earthly existence. These undeveloped emotional sensations constitute real and necessary experiences, while we take on the Earth experience.
When we are unwilling, or seemingly unable to express these innate feelings, an overt shyness takes hold which manifests as a manipulative need to gain control over other people. As paradoxical as this may seem, repressing our true feelings can make us ever more capable and adept at employing a favorable charismatic strategy over people and situations in order to remain 'hidden.'
To cover up a deep sense of experiencing oneself as 'wrong,' accompanied by a genuine knowledge of presenting oneself as 'phony,' a loss of innate power is reverberated throughout the body and mind, coupled by the need to present oneself as invincible and correct.
The soul knows this act of contrition is deceptive, but will support the gesture, so that the human enacting her role may survive in her particular social environment. The person will continue to enact a subversive way of calculated behavior, by seeming to comply, but all the while, determined to be more perfect, right and flawless in personal presentation. In other words, to get her way in the end, a deceitful manner concocts undue pressure, along with the vulnerable defense of protecting one's motivations from being detected.