When Others Let Us Down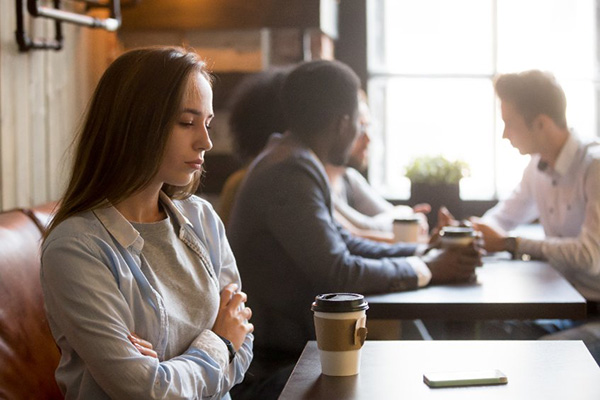 Many years ago, a skilled numerologist told me that her analysis showed that I am the kind of person who always does what she says she will do. "When you commit to getting something done, one can be very sure it will get done," she said. Therefore, it always baffles me when people make plans with you, or promise to do something, and then they do not follow through. I tend to take it personally.
My late husband often spoke nostalgically of how, back in the day when he first went into business, a man's handshake on an agreement or promise still meant something. Perhaps times have changed?
Clients often consult with me on similar disappointments in their lives. When they are let down by others, they contact me to seek answers as to why a someone in their life could have been so dismissive of them.
I have personally learned that some people are indeed sincere in the moment they make such promises or commitments, but then they become distracted or forget to follow through. This doesn't worry them, as they do not have what I call the 'hyperactive sense of responsibility' that some of us do!
In a recent holding space healing session, I was surprised to discover that two incidents that occurred very long ago had caused an energy blockage for me. These events seem so minor compared to other instances that caused me much greater disappointment in later years. It reminded me that one should never underestimate influences during our formative years.
The first incident was when I was about fifteen years old, and I had made arrangements to meet up with one of my cousins. I took our arrangement very seriously and was gutted when she wasn´t home when I arrived at her house. I was even more devastated when I complained to my mother about it and she simply responded: "Oh well, don't fuss over it. Maybe she was just busy."
When you feel like they have let you down, you need to realize that it is not them who have let you down, but it is only your expectations that were not met ~ Pinkie Numa
Another seemingly minor incident took place a few years later, in my early 20s. I was on a ship travelling to another country that was to be my new home for many years.
During the trip, I befriended an elderly lady. When we docked at our destination, she gave me her telephone number and invited me to come visit her at her home sometime. My initial residence was very near to where she lived with her extended family. On two occasions I reached out to make arrangements to visit my new friend, but she blew me off.
These minor incidents really stuck with me and it must have been profoundly disappointing to me, for it to come up in a healing session many years later. When we feel betrayed, disappointed, or let down by other, it takes hold in our memory bank and when deeper healing work can be so helpful in later years.
How refreshing it was recently to have a tradesman working on my house who kept his word. He is gradually and meticulously, in between his full-time contract work, finishing up the snags which the original contractor promised to do, but never did.
I met him through his wife. He popped into the nail salon where she works as a technician, and I asked his advice about the unfinished work which needed doing at my place. He said he would come and have a look, and if it was in his wheelhouse, he would do it for me.
Although it involved additional expenses for me, I decided to take action, instead of continuing to battle it out with the original contractor. I see this as a karmic life lesson – albeit a very expensive one – for both myself, and the careless contractor.
Disappointment is a sticky one, because no one can steal contentment, joy, gratitude, or peace – we have to give it away ~ Kristin Armstrong
There is a lesson in everything. It feels so much better not to get angry when someone breaks a promise. After all, getting angry and vengeful only ends up hurting us, whilst the culprit carries on regardless!
Accepting that we are all different; choosing not to have too high expectations of others; and trusting that some people do actually care and will keep their word, makes it all the more special when someone does come through for you.
Too many people are flippant when making promises. How often have you heard the empty words, "We must meet again soon" that never amounts to anything?
What I do know is that people are often pleasantly surprised when I tell them I would do something, and then I follow through. Perhaps this is one of the gifts those of us with a 'hyperactive sense of responsibility' bring to this world. Who knows, we may just help others to regain a little faith in humanity.

About The Author: Shani

Shani is a qualified practitioner in Reiki, aromatherapy, reflexology, body spin, and animal telepathy who received psychic development training at the Arthur Findlay College of Psychic Research in England. A published writer, her articles and predictions have appeared in several respected magazines and on psychic websites, and she has read for many celebrities and even heads of state in Africa. Because of her empathy, people find it easy to connect with her. Every month, she attends a psychic circle and the information that comes through from Spirit never ceases to amaze everyone present. Though she was born in London, Shani has traveled the globe and has studied the art of African Mysticism, bringing her unique flavor to those seeking her incredible talents. What she has taken away from her many travels abroad, is that there is always a sort of longing clients have to be connected to the source of their being. Get a reading with Shani at PsychicAccess.com.