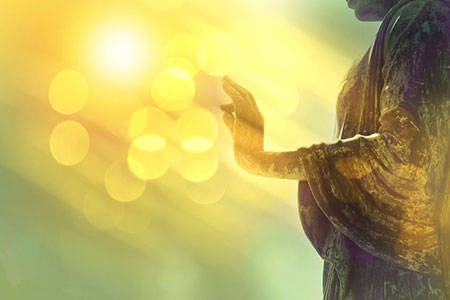 What exactly is a spiritual awakening, and is there a way you can tell if you are having one? Here are some ways to be aware of what is happening to you.
The first sign is usually when you are no longer living in a 'dream world,' where you used to see everything through your human ego and you were overly focused on the future and your past. This is a clear sign that you are becoming more spiritually aware. You have a greater awareness of your individual self and the connection between that and everything else. Things start to come into better focus in your life and make more sense.
When you closely examine various religions and faith traditions, there is usually a common thread that describes this state of heightened awareness as nirvana, enlightenment, or awakening. This new consciousness happens when you stop being the observer, and instead ask yourself, who is observing?
Many people go through life on 'autopilot,' because that is what they were taught, or they simply fell into a routine without giving much thought to who they really are, or what they truly need or desire to make their life meaningful. Asking such questions about yourself is important for your personal growth and self-realization. It is 'turning the light on' so to speak. The first step in growth is always the awareness of the present moment followed by an impulse to change something. Continue reading →