communication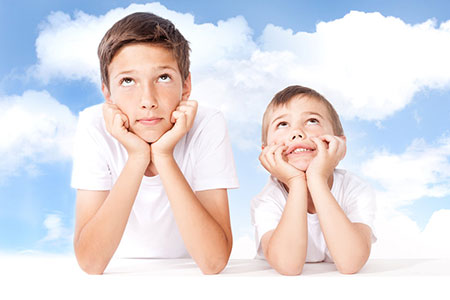 Some psychics use 'mind reading' or telepathy in their work. Telepathy is communication between two minds, during which one or both people can perceive each other's thoughts. Can it really happen? Does it really happen? Well, I know for a fact that it does.
Have you ever  thought of someone who is many miles away, and all of a sudden the phones rings and the call is from that person who you where thinking about? At one time or another we all experience telepathy in some way.
When I was a boy, my older brother Mike and I would try to read each other's minds using telepathic communication. We would try to sense what kind of ice cream the other would like to have. One would be the sender and the other the receiver.
My brother and I did our little experiment with an open mind and a non-judgmental attitude. It helped that we were growing up in a psychic-friendly family who lived in a real haunted house. Trust me you need an open mind and attitude to do that! We gave it a hundred percent effort, even with the many household distractions around us. It was summer time, but we would use our winter ear muffs to block any noise that might get in the way.
One of the biggest challenges for me was to learn to relax physically. It was difficult at first, but I soon learned to overcome it, mostly by breathing deeply. Eventually, when I was completely calm and relaxed, I was be ready. Then I would shut my eyes  clear my mind and try to visualize what the object might be that my brother was be thinking of. We used my mother's egg timer to make sure we would not overdo it.
Telepathic connection is believed to be stronger between family members than strangers, especially between mothers and children, and siblings, especially twins.  For example, in 1942 zoologist and geneticist Horatio Newman published a book titled Twins and Super-Twins, in which he cites several examples of telepathy between twins.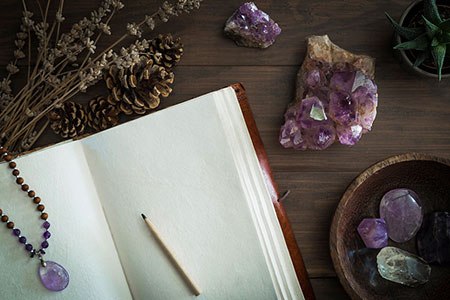 I have always loved writing, since I was a little girl. However, as I grew older and became a wife, mother and business owner, I found I no longer didn't have enough time to follow my passion for putting pen to paper. During the pandemic I suddenly had more time on my hands. Not only did I discover the art of journaling during this time, but I also learned a lot about myself in the process.
I am now the proud owner of a fitness journal, a gratitude journal and a well-being journal. No, I do not write in each of them every day, but I do journal at least once every day, usually before bedtime. I have found that the benefits of journaling to be manifold.
First and foremost, I find journaling to be a form of meditation. Let's face it, traditional meditation, as empowering as it can be for some, is not for everyone.
Journaling, on the other hand, is not only a form of self-expression (which can be very stress-relieving, to say the least), but it also connects you to the deepest parts of your inner being that may otherwise be drowned out by daily life. Journaling allows you the quiet time to reflect, truly express yourself, and look within – where the answers to life's problems can often be found when one is in a calm state.
Journaling also trains the brain, because you use both hemispheres of your brain simultaneously. Journaling employs the right brain, by expressing our creativity and feelings, as well as a left brain use of analysis and critical thinking. Journaling also helps to improve one's memory.
Have you ever heard of RAS, otherwise known as the Reticular Activating System? Apparently, when we write by hand, this stimulates RAS cells and whatever we are focusing on at the forefront of our minds becomes processed into its deeper recesses. Therefore, it is imperative that when writing, we remind ourselves of how important the words are that we are writing – even if they are to ourselves!
Journaling can help us learn from past mistakes. When we record a past experience and reflect on the lessons we have learned from it, it moves us forward. Drawing upon these new insights, we can then approach similar issues or problems more effectively and secure a better end result.