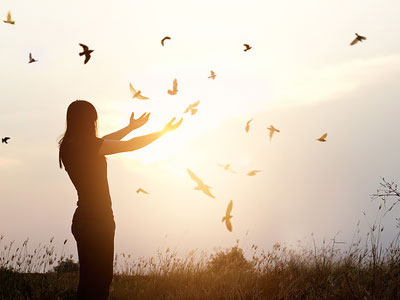 Think for a moment of all the heavy emotional burdens we tend to carry: resentment, anger, jealousy, vengeance, hatred. When we carry all that baggage, in some cases for years at a time, our mind, body and soul suffer the consequences. It can do a lot of harm over time, since these emotions are associated with very powerful negative energy! The good news is, there is a simple and effective way to leave all of it behind: the miracle of forgiveness.
True forgiveness is not just about our relationship to others. It begins with forgiving ourselves. If you were to take an honest inventory of your outlook on life as it stands right now, what would that be? Are you often judgmental, bitter or harsh on yourself and others? It's time to offer some forgiveness. Read the rest of this entry »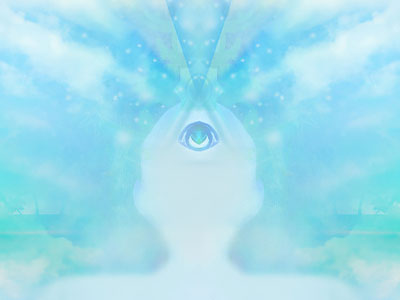 The third eye is the chakra or energy center that is associated with clear thought. Many equate this to intuition, but it really goes beyond that. It empowers us to gain spiritual 'sight' related to all circumstances of life.
When the third eye is 'closed,' it is difficult for us to recognize the purpose of what we are experiencing and it also inhibits us from having an unclouded vision of the present. Our egotistic perceptions can then get in the way and we are unable to shift our situation into a more positive experience.
If you feel as though this energy center is blocked, there are simple steps to unclog your spiritual sight and awaken your third eye.
Visioning or Visualization
Visioning and visualization are tools that you can use to mentally envision a future that you desire. This can be as simple as envisioning a positive day at work or school, to envisioning a major goal that you want to accomplish as you move forward in life. Read the rest of this entry »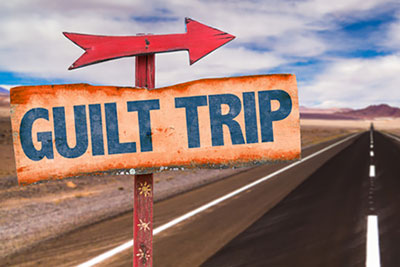 Some people will make others feel guilty when their expectations are not met. But I am no longer susceptible to feeling guilty by the manipulation of others.
At an early age, I learned to use logic when others caused me to feel a pang of guilt. That's how I neutralize guilt trips. I deal with it directly by discussion with the other person, stating my true intentions. I simply make it clear that they interpreted my intentions incorrectly, for example.
Female members of my extended family tended to 'play the guilt card' when their expectations were not being met, such as when I was not visiting them often enough. But if their desire to see me came from pure joy and love, it would come from the heart. I would feel loved, not guilty! And I told them this straight up. Read the rest of this entry »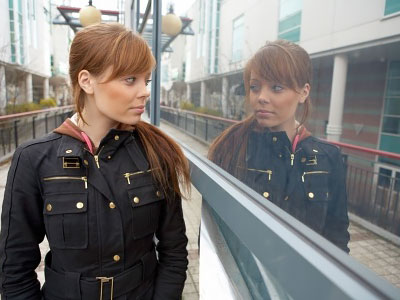 Many of us work hard on our personal evolution, self-awareness, and spiritual growth. Sometimes this takes us down the trail of intense self-criticism, often leading to disparaging thoughts that we will never get 'better' or be 'good enough.' I have traveled down this dark trail many times myself.
In addition to this being a very cruel way to treat yourself, this radioactive attitude leaks out into other relationships in our life. Even if it does not manifest in overt ways, we all know energy travels, and energy travels all the time. Self-hatred cannot be contained; it changes the orbits of our electrons. Read the rest of this entry »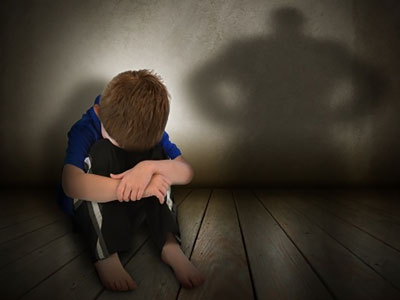 When dealing with those who don't show kindness, or people who are not civil towards others, it's important to remember that everyone is not raised the same way.
I speak to several clients every day. Being an empathic, intuitive person, I can tell when someone has not been told that they are loved. Some folks never enjoyed special family time growing up, and some never even connected with at least one parent. It is really sad.
This is when I give self-care advice, which my clients love. The great feedback I get from my clients about this is that self-care empowers them to become less critical and judgmental of themselves and others. They just feel more free to be themselves, and allow others to be who they are. They learn to accept those who see things differently from themselves. Read the rest of this entry »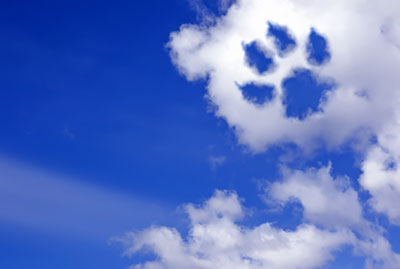 It is a very sacred experience having pets here on your earth dimension. as it opens up many opportunities for you to continue with your expansion and your evolution here on this planet. There is a purity and sanctity in their love for you that you will find no place else.
Your pets bring many gifts and blessings to you, helping you to stay present in your life, in your day and if you are able to bring your pets to work on occasion, if at all, this is a very healing experience for you both.
Julie is quite privileged to be able to work at home. In the beginning, her pets were quite an annoyance as she went about busily with her tasks, but as she began to open up to the idea of being more present, more aware and not so caught up in the busy-ness of doing, she began to realize a great opportunity that her pets presented to her. Read the rest of this entry »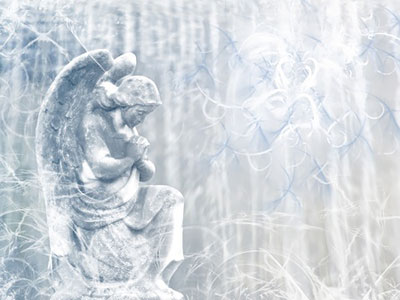 Anyone can call on the angels to help them in any situation.  Carl Jung called the angels, "The thoughts of God." You do not have to belong to a specific religion or denomination to ask the angels for assistance and guidance. They are unconditional love manifested into form and can help us through all our challenges.
One thing that I have found useful on my own journey of forgiveness is to engage the angels in my own forgiveness work.
Try this brief invocation to ask the angels for guidance on your healing journey:
Holy Mother, Holy Father God, Light and Love of the Universe,  I ask today for assistance with my path. I ask for the angels to surround me and fill me with the light of truth.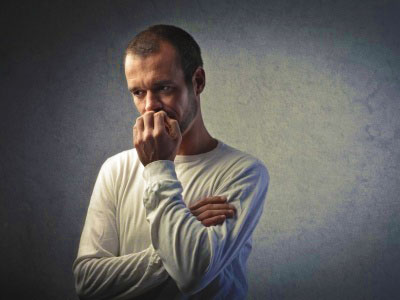 A channeled message from the angels:
"One of the things that can block you dear one is the 'fear of here' – your inability to be in the present moment. Instead of being in the here and now, part of your consciousness runs off.  This is because you have thoughts that are stuck in past events. When this occurs part of your consciousness runs off to be somewhere else. That part of your mind relives the negative experience repeatedly.
It is like a hamster on a wheel, cycling through the same details but never really going anywhere. Often these repetitions are not even the whole truth of what happened in your life.  Instead, they first come through your perception and then become manipulated and twisted through your fear and your sense of victimhood. Read the rest of this entry »