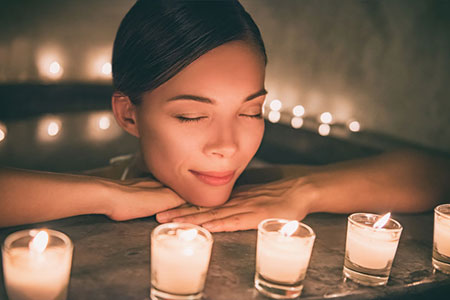 Being aware is the most important component of maintaining a high vibration. We tend to revert to old patterns and habits that cause a lower vibration at times. One needs to be consciously aware and pay attention to these lower vibrations, when they happen, and do something to realign your energy frequency.
When you experience a shift in vibration, there are many great techniques to raise your vibration, such as Transcendental Meditation or Kundalini Yoga… or just something as simple as taking a salt water bath! Another quick way to shift your energy is to put sage oil in a spray bottle of water and spray it over your head, to give yourself a quick cleanse.
You can also maintain a high vibration by keeping your house clean, and asking the angels to bless you with their love and light. Do whatever it takes to shift negative energy in your life into a positive frequency. The longer you stay in a zone of negative energy, the harder it will become to get rid of it.
Your energy frequency plays a vital role in your life, as it defines your connection to both the physical and the spiritual world. Aim to keep your vibration as high as possible at all times, as lower vibrational frequencies are linked to feelings of depression, fear, doubt and anxiety. To keep your vibration high, and maintain it on high in the world we currently live in, is certainly a challenge, but it is worth the effort.