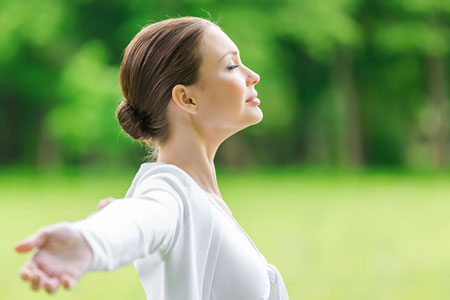 During a recent interview for a paranormal podcast, I was asked what the wisest advice or guidance was that my spirit guide or angel had ever given me. The answer was easy, "Fear not, things will always fall into place."
I was rushing around one day, hurried, feeling like there was just too much I had to do. I was feeling stressed out and anxious. All I wished for was to arrive at a place of stillness and contentment. But I forget at times that we can find stillness and inner peace right now, in any given moment. It is all about perspective and knowing that things change constantly, and our circumstances may very soon be different.
Sometimes we can become trapped in a way of thinking that isn't good for us. We get into a rut and we feel there is no way out, or that things won't ever change. But they always do in the end. That is the thing: knowing that circumstances always change and energy is always shifting.
Instead of being sucked into this kind of negative thought pattern, try the following strategies instead.
Keep a positive attitude. Become the energy you wish to attract. Like attracts like.
Visualize to materialize. I like to do this literally right on the cusp of sleep. It really makes things manifest for me easily this way for the next day, or days ahead.