It Will Happen When The Time Is Right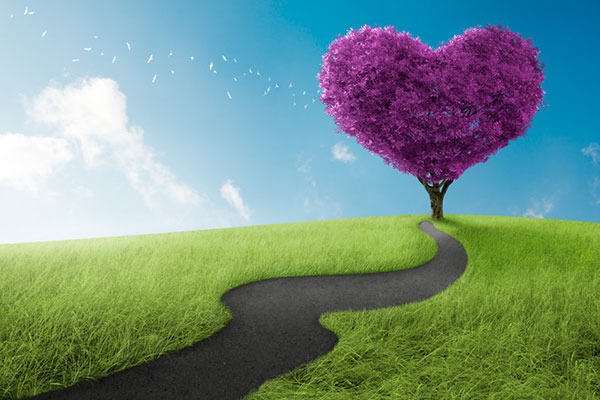 Most psychics find it almost impossible to read for themselves, or for friends and relatives. It is difficult to remain objective in readings for people who are very close to us. It is therefore common practice for psychics to read for each other when the need arises.
Many years ago my psychic mentor and I were trading readings. During my reading she told me I would one day have to choose between two men. Of course, I am like everyone else and so I wanted to know when it would happen?
As a professional psychic reader I knew from personal experience that the prediction of the timing for events is really hard to do. But I still wanted it to happen right then and there! I was less experienced then and obviously had a lot to learn. I don't have patience at all, but sometimes in life you are made to learn important life lessons.
It took over a decade, but my mentor's prediction finally happened. Yes, ten years later these two men were finally both in my life, just as she had forecasted they would!
Doing psychic readings professionally I am often asked during a reading, "When exactly is so-and-so going to contact me." Then, if that contact doesn't come quick enough, there comes the stress and fears. This can cause a bigger misunderstanding, thinking that commutation won't ever happen. To make matters worse, timing is especially difficult to predict when a person doesn't have patience or doesn't give things time to happen.
If you really think about it, would it really be so much easier or better to have everything that we want happen right away? If so, will we be truly ready for it, and will we also appreciate the good things we already do have in our lives?
Patience and perseverance have a magical effect before which difficulties disappear and obstacles vanish ~ John Quincy Adams
I always advise my clients to focus on the longer term instead, and meanwhile send out positive thoughts. If a person has backed off it is better to let them go, so they'll come back around to you on their own. You cannot keep on contacting them, trying to force free will to happen. There is always a reason why we have to go through certain things here on Earth. We all have life lessons to go through. Some of them can be good, and some of them can be bad. Some of them are quick, others last a long time.
So, take pause when a desire or wish hasn't happened, or is not happening fast enough. It is always best before you get a reading to be relaxed, as much as you can. Psychic are only the messenger and they will give you the information on what is going on around you at that time. There is always free will with what you want to do with your life.
Over the years I have been encouraging my clients to be more patient, but now I have also learned this important lesson myself. Don't give up on someone or something just because you don't get it right away. Stay positive, be patient and trust that you will receive when the time is right. Spiritual time is very different from physical time. Just because it doesn't happen right away does not mean that it is never going to happen.

About The Author: Mystic Shelley

Mystic Shelley is a five-star psychic, Reiki healer, clairvoyant and empathic reader. She offers her clients honest answers about past, present and future events with the help of her trusted guides. She reads in the area of love, relationships, career, money and all matters of life. Mystic Shelley was born with talents that would later mark her as a gifted psychic, but she chose not to embrace them early on. In her 30's, a not-so-chance meeting with a celebrated psychic set her on a course that awakened her gifts. Born with the gifts of clairvoyance and empathy, her psychic mentor helped her to expand those abilities, taking her talents to the next level. With experience came proficiency and today she has a growing list of devoted clients who sing her praises. In addition, she's also actively assisted other psychics to open up to their abilities. If you are looking for direct and honest answers get a reading with Mystic Shelley now at PsychicAccess.com